Cars
Formula 1: Formula 1 races through the players' paradise
Hammer deal for Formula 1! The premier class will drive in Las Vegas from 2023. This was announced by the racing series tonight. The racetrack will be more than spectacular: it will take you along the famous Las Vegas Strip, past the world's best-known casinos and hotels.
Extremely important for the Formula 1 makers of the US company Liberty Media: The Las Vegas GP will be the third race in the USA after Austin and Miami. And: It is supposed to be a night Grand Prix, which – this is also new – will be held on a Saturday. The date should be a weekend in November. Among others, Caesars Entertainment, MGM Resorts International and Wynn Las Vegas finance the hunt through the gambler's paradise.
The details are already set: the route will be 6.12 kilometers long. The pilots should reach top speeds of up to 342 km/h. The circuit consists of three main straights and 14 corners – including a high-speed corner and a chicane.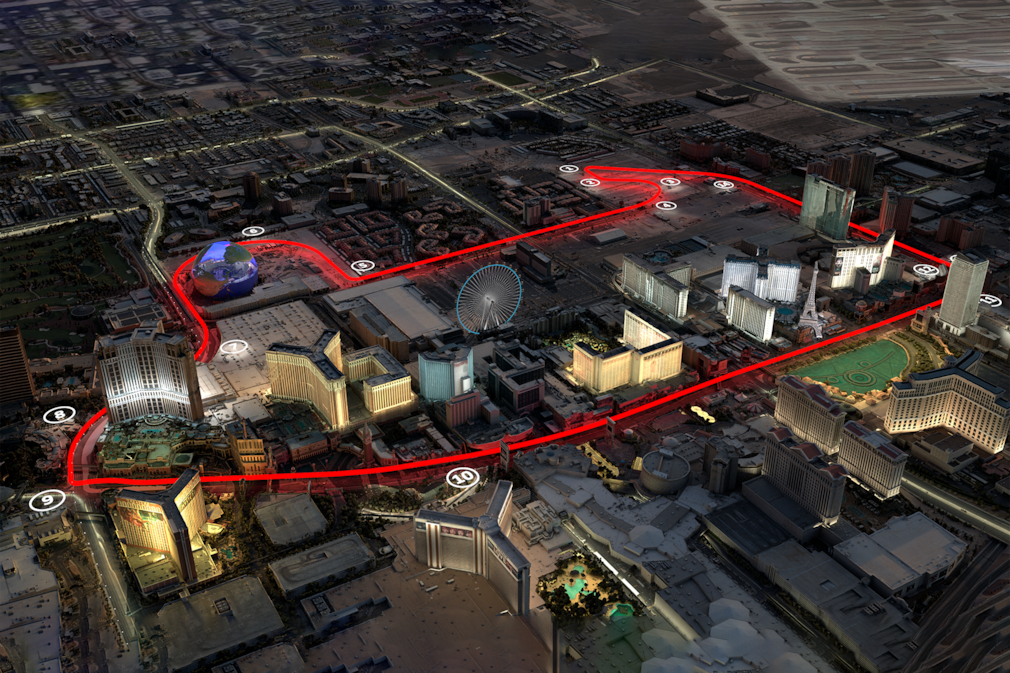 "The iconic Las Vegas and Formula 1, the pinnacle of motorsport, is the perfect marriage of speed and glamour," said Greg Maffei, President of F1 owner Liberty Media. Formula 1 will also take on the role of promoter at the Las Vegas GP. "It shows our confidence in this unique opportunity. The potential of Formula 1 has clearly shown in recent years and the Las Vegas GP will take it to the next level."
It's not the first time that motorsport's premier class has raced in the Nevada desert. Most recently, Formula 1 raced through Las Vegas in 1981 and 1982, back then in the parking lot of the legendary Caesars Palace Hotel. Winners: Alan Jones (Williams) and Michele Alboreto (Tyrrell).
Formula 1 boss Stefano Domenicali presented the project on Wednesday night in Las Vegas: "This is an incredible moment for Formula 1," he says. "Las Vegas is a destination known around the world for its excitement, thrills and of course, the famous Strip. There is no better place for a Formula 1 race than the global entertainment capital."
And what do the Formula 1 drivers say about their upcoming trip across the Strip? In a video shoot, they gave their opinion before the announcement:
Pierre Gasly (AlphaTauri): "We're going to Las Vegas? For real? And you're just telling me that here? I can not believe it! And we're really driving down the strip? You are not serious. That's insane."
Lewis Hamilton (Mercedes): "This is a hardcore party town. It won't be easy for a racing driver to concentrate on his job."
Max Verstappen (Red Bull): "I'm afraid some pilots don't wake up in time for the race. I just hope the race doesn't get paired with anyone else. I want a two-week break beforehand and a two-week break afterwards."
Sebastian Vettel (Aston Martin): "I reckon some pilots will spend some money in the casinos – to win back their wagers on Sunday!"
Mick Schumacher (Haas): "Fans will have the pleasure of stumbling upon drivers in the casino. And I will be one of those pilots."
Kavin Magnussen (Haas): "It's going to be one big party for days."
Valtteri Bottas (Alfa Romeo): "I was there once and said to myself – never again! But it looks like I'll be back. And I'll try to be braver than last time."
Formula 1 on TV
In 2022, Formula 1 will run on Sky. Last year, the broadcaster introduced a new TV channel especially for the premier class: Sky Formula 1. Here there is motorsport 24 hours a day. All practice sessions, all qualifying sessions, all races are always live and without commercial breaks. In addition, Sky also broadcasts the support races Formula 2, Formula 3 and the Porsche Supercup. Historical races and special programs are also on the programme.