Cars
Formula 1 – German disaster: Williams lures Schumacher, Vettel wants to forget
Last place for Mick Schumacher in qualifying for the Italian GP. With this kind of preparation, however, it's no wonder: Of the three possible training hours in Monza, the German only has 37 minutes driving time and the equivalent of 17 laps before the battle for starting places on Saturday.
In the first practice, his team prefers to let Ferrari test driver and local hero Antonio Giovinazzi practice, in the second session on Friday, Schumacher rolls out after less than half an hour with a defect in the engine's control electronics. Shortly before the final training session, the mechanics discover damage to the clutch and have to change it at short notice. When Schumacher goes onto the track, he still has nine minutes of practice time.
If he drives, then the 23-year-old is currently also driving for his future in Formula 1. Whether this lies with the Haas team is currently just as up in the stars as the question of whether staying with the US racing team in view of the recent series of breakdowns at all the right next step is for the young Schumi. Because after a strong start to the season, Haas is staggering towards the end of the field again, on the long straights in Monza the Haas VF-22 is simply not competitive.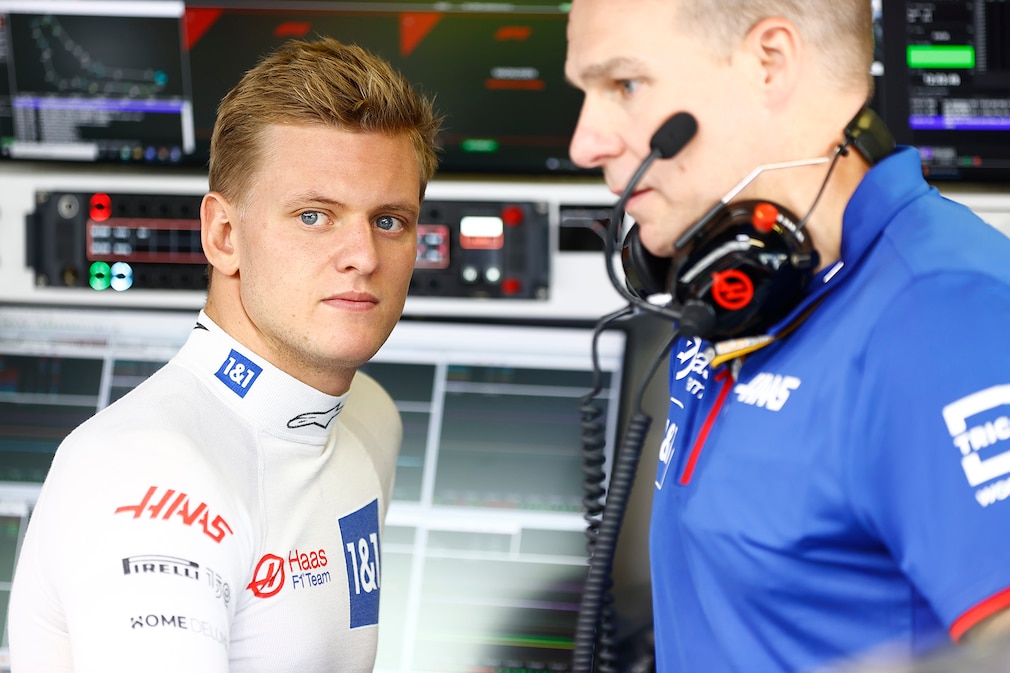 How fitting is it that, in addition to the German manufacturers (Audi from 2026 and Mercedes; AUTO BILD reported), another team is seriously interested in Schumacher: Williams team boss Jost Capito flirts openly with Schumacher on Saturday on the Sky microphone: "I think Mick is very fast, is a good guy and should be on every list from the teams that still have a seat left," says the German.
In Williams' case, that's even the case: only Alex Albon, who was absent in Monza with appendicitis and was replaced at short notice by Nyck de Vries, has already been confirmed for 2023 with the traditional racing team from Grove. The second regular driver, Nicholas Latifi, has been performing poorly for some time. He is threatened with detachment – despite a handsome dowry of over 20 million US dollars a year.
One thing is now certain: the future of Michael Schumacher's son looks rosier than some would have believed before the summer break. How To Cars knows: Mercedes can imagine offering Mick a role as a reserve driver in 2023 in order to build him up as Lewis Hamilton's successor. How fitting that Williams also drives with Mercedes engines. It is quite possible that Schumacher will soon be spoiled for choice.
Also curious: If you look at Haas' current form, a move to Williams would not even be a step backwards for Schumacher: For the US team, it was the third double-out in Q1 this season on Saturday. Worse still: Teammate Kevin Magnussen is also only 19th and penultimate – although the Haas drivers, despite being set back (for engine and transmission changes) due to even higher grid penalties against Carlos Sainz, Lewis Hamilton and Yuki Tsunoda, still moved up from 16th and 16th 17 allowed to start.
No wonder that Haas team boss Günther Steiner is in a bad mood after qualifying: "There really isn't much to say today," explains the Austrian. Schumacher reveals, however, with a view to the sporty aspect and his major failure before turn one: "We did very few laps, I think that's the main reason why our weekend was affected. These things just happen. It's nobody's fault. In the end we win and lose together."
Despite positive attitude; For the race, the son of record world champion Michael Schumacher doesn't really know what to expect: "I didn't do a racing simulation, so it will be a bit of an improvisation. But ahead of us there are a couple of cars that might fall into our window."
If a Williams is there, Schumacher can take a good look at him…
Vettel: "I won't miss these days"

Mick Schumacher is last. And things are going badly for the other German in the field on Saturday in Monza. Sebastian Vettel's dark qualifying streak continues: the Aston Martin driver fails in Q1 for the seventh time in the last eight attempts.
No wonder that Vettel, who ends his career at the end of the season, then confesses: "I will not miss these days when you retire from Q1 and know that you could be much further up."
According to Vettel, there are several reasons why it is the same on Saturday: "We only had one lap because we had a problem with the car before that (at the beginning of qualifying, ed.). One of the cooling gills has come loose and if it then tears off one of the side air deflectors, that's not good at all, so we came in."
An additional rhythm breaker for Vettel with a car that is "already difficult to control". "Of course you're disappointed, because it was close and only went by a few hundredths (for the Q2 entry; ed.). But realistically it would have been difficult much further up because we're just too slow," said Vettel. "No speed in the corners, no speed on the straights: that's not the best combination."
The German, who starts from 13th due to the many penalties from the competition, is not very confident, therefore also with a view to Sunday: "I have to honestly say: I think it will be a difficult race. This weekend our short and long runs were rather weak. Even if we get a few positions for free now, the others are quicker – and that will be the case tomorrow as well."