Cars
Formula 1: Great Britain GP: Mercedes fast in practice
That gives the British fans real hope for the weekend: local hero Lewis Hamilton achieved his best training result of the entire season on Friday, finishing second in Silverstone directly ahead of compatriot Lando Norris in the McLaren. Only Ferrari man Carlos Sainz is faster than the British duo.
Curious: Actually, the best time should have gone to Hamilton, because Sainz clearly exceeded the track limits on his fastest lap at the exit of Copse Corner, which gave him an advantage. The Spaniard's time and his lead of 0.163 seconds still stand, the stewards seem to have a day off on Friday.
For Mercedes only a small blemish at the start of the Hamilton home game. "It looks like we've made a step forward. We're not usually up there on Fridays," explains Mercedes chief engineer Andrew Shovlin after practice, adding: "Of course we expect Ferrari and Red Bull to do more There's more to come. But hopefully our updates have pushed us in the right direction."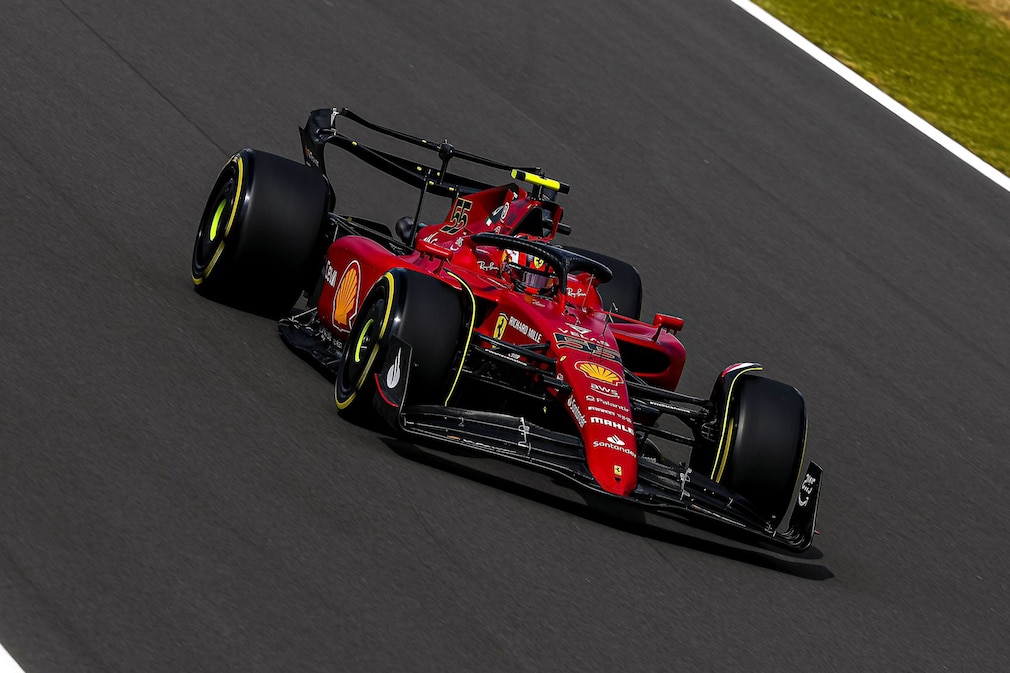 Hamilton is also satisfied with his session: "It was definitely an improvement. Our upgrades (on the front, rear wing and underbody; ed.) are primarily aimed at downforce, so it's difficult to feel the differences directly because last time we were on such different tracks," explains Hamilton. "Everything is high speed here, but also much smoother, which is much better for us. A bit like Barcelona." As is well known, the Mercedes worked well.
Hamilton believes: "Our long run pace is not as good as that of the other guys, but we are no longer miles behind." Shovlin gives numbers: "The overlays looked pretty good. We're usually half a second behind, sometimes even seven to eight tenths behind the fastest teams. That wasn't the case here, so the track obviously suits the car."
According to Shovlin, the Silver Arrows also have better control of the hated bouncing, with the exception of turns nine and 15. Alone: ​​George Russell, who is otherwise so strong, cannot implement the Silver Arrow pace on Friday this time, is seven tenths behind Hamilton and complains of a lack of grip.
Verstappen only fourth in training

Although in front of world championship rival Charles Leclerc, who does not get past fifth place in the Ferrari, but also well behind Hamilton and Co., fourth world champion is Max Verstappen. The Red Bull star doesn't let that bother him: "It wasn't ideal today, but it wasn't a big problem either. We know what we have to work on and will do it overnight."
However, the changeable weather in Silverstone doesn't help much, as Verstappen also admits: "It's always a bit tricky if you can hardly drive in the first practice, so the second practice today was more guesswork. And tomorrow it will probably rain again," says the Dutch. The first session takes place on Friday on a wet track, with the corresponding times not being very meaningful.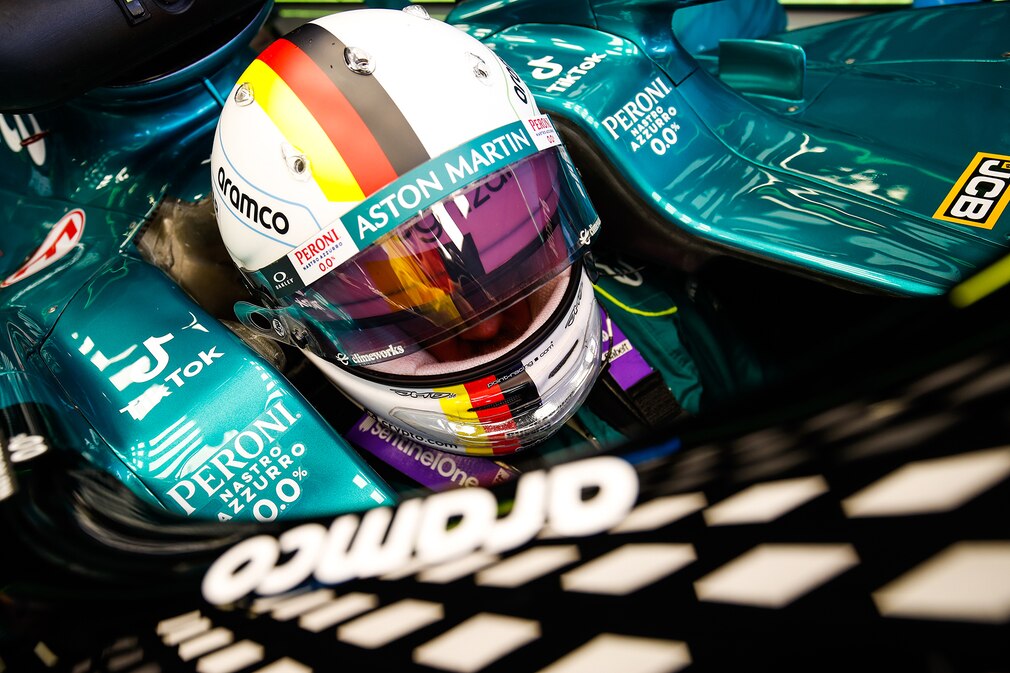 For the Germans, the start at the Home of British Motor Racing is also rather subdued: Sebastian Vettel has to place himself in twelfth place behind teammate Lance Stroll, and also complains about damage to the brand new underbody that Aston Martin brought to Silverstone as part of major upgrades – although According to his own statement, the German is nowhere too robbed of the curbs.
Mick Schumacher finished the practice session penultimate, a tenth behind stable mate Kevin Magnussen. The bad news for the German: Only Nicholas Latifi, who is still in the old Williams without new parts, is slower than him. The other Williams driver, Alex Albon, is already using it on Friday – and is therefore a second faster. Without updates, Haas will soon be threatened with the red lantern again.
Formula 1 British Grand Prix
2. Free Practice
1. Carlos Sainz Jr. (Spain) – Ferrari 1:28.942 min.
2. Lewis Hamilton (Great Britain) – Mercedes +0.163 sec.
3. Lando Norris (Great Britain) – McLaren +0.176
4. Max Verstappen (Netherlands) – Red Bull +0.207
5. Charles Leclerc (Monaco) – Ferrari +0.462
6. Fernando Alonso (Spain) – Alpine +0.753
7. Sergio Perez (Mexico) – Red Bull +0.811
8. George Russell (Great Britain) – Mercedes +0.857
9. Daniel Ricciardo (Australia) – McLaren +0.960
10. Lance Stroll (Canada) – Aston Martin +1,000
11. Valtteri Bottas (Finland) – Alfa Romeo +1.058
12. Sebastian Vettel (Heppenheim) – Aston Martin +1.296
13. Esteban Ocon (France) – Alpine +1,321
14.Alexander Albon (Thailand)-Williams +1,329
15. Zhou Guanyu (China) – Alfa Romeo +1.115
16. Yuki Tsunoda (Japan) – Alpha Tauri +1.396
17. Kevin Magnussen (Denmark) – Haas +1.538
18.Pierre Gasly (France) – Alpha Tauri +1.568
19. Mick Schumacher (Gland/Switzerland) – Haas +1.667
20. Nicholas Latifi (Canada) – Williams +2.384
Formula 1 British Grand Prix
1. Free Practice
1. Valtteri Bottas (Finland) – Alfa Romeo 1:42.249 min
2. Lewis Hamilton (Great Britain) – Mercedes +0.532s
3. Carlos Sainz Jr (Spain) – Ferrari +0.718
4. Charles Leclerc (Monaco) – Ferrari +1.552
5. Mick Schumacher (Gland/Switzerland) – Haas +1.646
6. Zhou Guanyu (China) – Alfa Romeo +3.922
7. Kevin Magnussen (Denmark) – Haas +5.912
8. Lance Stroll (Canada) – Aston Martin +8.994
9. Yuki Tsunoda (Japan) – Alpha Tauri +9.124
10. Sebastian Vettel (Heppenheim) – Aston Martin +16.919;
11. George Russell (Great Britain) – Mercedes – (3rd lap);
12. Sergio Perez (Mexico) – Red Bull – (4th lap);
13. Esteban Ocon (France) – Alpine – (3rd lap);
14. Fernando Alonso (Spain) – Alpine – (2nd lap);
15. Alexander Albon (Thailand) – Williams – (2nd lap);
16. Daniel Ricciardo (Australia) – McLaren – (5th lap);
17. Pierre Gasly (France) – Alpha Tauri – (4th lap);
18. Lando Norris (Great Britain) – McLaren – (5th lap);
19. Nicholas Latifi (Canada) – Williams – (2nd lap);
20. Max Verstappen (Netherlands) – Red Bull – (4th lap)