Cars
Formula 1 | Haas team boss Steiner: Praise for Mick Schumacher
Günther Steiner, has Mick Schumacher finally broken his knot after sixth place in Austria?
Gunther Steiner: I don't know if there was even such a moment of knot bursting. Sometimes you just have to get used to the car and the pressure. I already noticed in Canada that Mick seemed much more relaxed. Maybe he wanted to force it before and now the puzzle pieces just fall into place. Anyway, Mick is on a roll at the moment.
You talk about pressure: why was it so high in the first half of the season?
Basically, last season and this season are totally different. Many observers underestimated this. Last season was just a transition year for Mick to learn. It's a completely different game this year. The car and the team-mate are competitive. Mick is now fighting the Big Boys. You have to get used to it first. Internally, there was still no great pressure. Externally, some people have tried (including after Mick's accidents; ed.) to find drama. But pressure is normal. Accidents are part of the journey when looking for the limit. And that includes criticism. This is Formula 1. You have to learn to deal with all these background noises. And now Mick has done that.
How important was this step for you as a team?
I'm very happy for the team. There were people who tried to drive a wedge between us. But we win and lose together. Mick is part of the team and has to perform as it. He's learning a lot right now – and that will help him and bring him success for the rest of his career.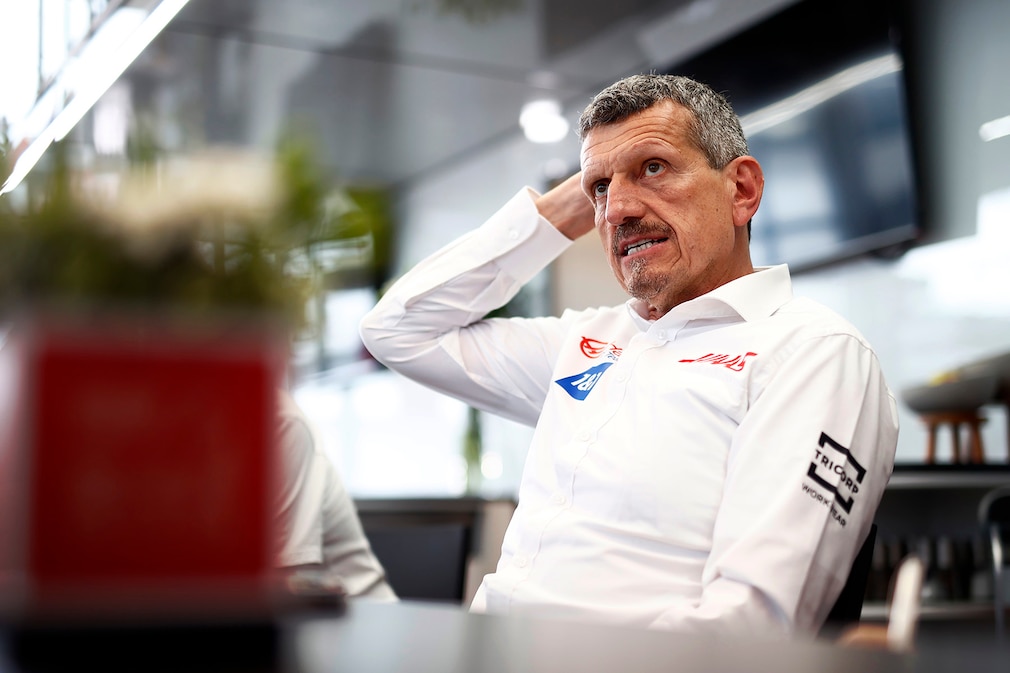 Before the season you stated that Mick had to learn how to fight in midfield as a goal. Against this background, how do you rate his maneuvers in Spielberg? He passed Lewis Hamilton, Lando Norris and Fernando Alonso, among others.
Those were absolutely good maneuvers. He learned a lot from the battle with Max Verstappen at Silverstone and has already implemented it. Now again. He drove a great race in Spielberg – defended and attacked well.
How does it go from here? Can the German fans expect more such successes?
We weren't bad in the races before Silverstone either, we just weren't lucky or made mistakes. The very good performance is of course still a little surprising. But we can score points in every race. We have to aim high and try to get even better so that we can stabilize in midfield. I hope our updates bring what we expect from them.
In Hungary you want to bring new parts. Is that the next step?
We're the only ones who've gone faster since Barcelona, ​​although we haven't had any upgrades so far (laughs). That will change in Hungary, but that should also be the last new package of the year. It remains important to understand the car and not to make any mistakes.
Mick Schumacher's contract expires at the end of the year: wouldn't it be a good moment to talk about an extension?
We never talked about contract extensions at Haas before the summer break. Some people can't wait for discussions to start. But we do it according to our schedule and not because anyone asks for it.
Nevertheless, how important is a successful Mick Schumacher for you and Formula 1 as a whole?
His last name has a long history in Formula 1. But that can also become a liability if it doesn't work. The name is both a curse and a blessing. It works at the moment. And now we have to stabilize that. I think Mick has even more potential. It's part of the game that things sometimes get uncomfortable when you want to uncover that. But what kind of team boss would I be if I didn't push my driver?