Cars
Formula 1: Hamilton just missed pole?
Max Verstappen starts his home race in Zandvoort from pole position. But according to Mercedes team boss Toto Wolff, it was not a sure-fire success for the reigning world champion. Rather, the Red Bull star was saved by his own teammate Sergio Perez, who spun in the last corner on the last lap and triggered a yellow phase.
As a result, neither Lewis Hamilton (fourth place) nor George Russell (sixth place) could improve.
"Before the yellow came, Lewis was a tenth faster than Leclerc and Verstappen," reports Wolff. "Lewis played for pole. It's very frustrating, of course, but it's also a good feeling. We have a competitive qualifying car here and based on what we learned yesterday, we also have a fast car in the race."
Alone: ​​Lewis Hamilton does not want to sign that with starting position one. "That's pretty optimistic," says the Brit about his team boss' statement. "They (Red Bull and Ferrari; ed.) were a bit too fast. But the front row was possible."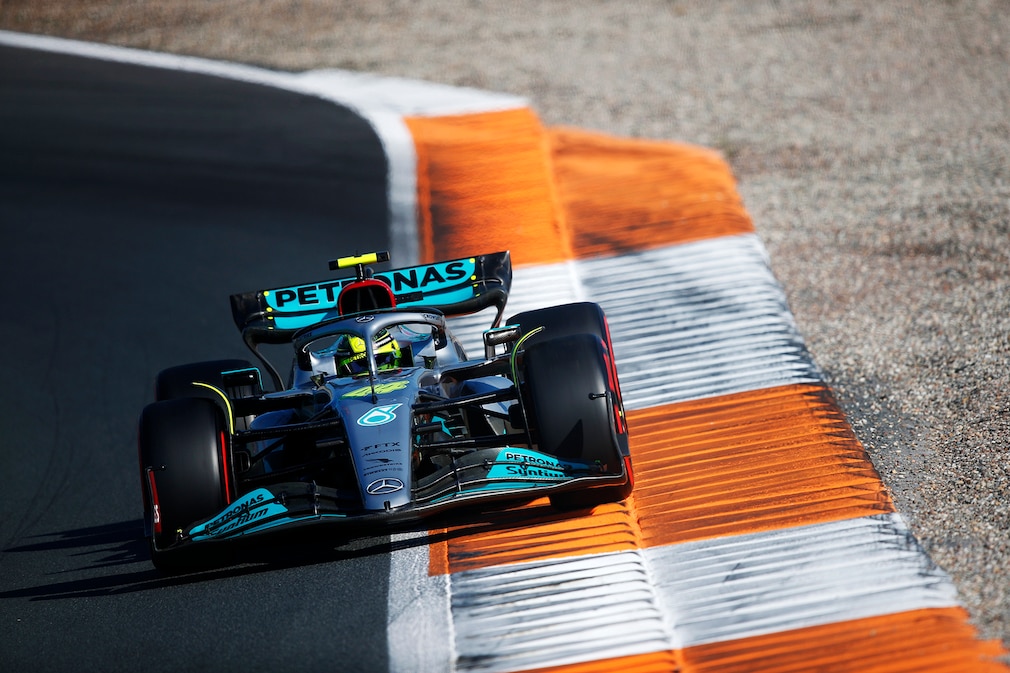 The data speaks the truth: Hamilton was 0.097s slower than Leclerc and 0.023s slower than Verstappen in the first sector. In the second sector, the seven-time champion was slightly quicker than Leclerc but lost 0.111s to Max.
Hamilton: "If there hadn't been a yellow flag because of Checo, then we could have advanced to the front row. In general, our speed here is really positive. On this track, we managed to significantly reduce the gap to the leaders, and if we can do that in racing trim, then that would really be awesome."
One thing is certain: Mercedes has taken a step forward. "We started the season with our car on three wheels and since then we've made huge strides to improve it," emphasizes Toto Wolff. "We were pretty exhausted on Saturday in Spa, but on race day we saw a bit of light at the end of the tunnel."
The light is already shining brighter in Zandvoort. The Viennese: "It's simply the mechanical and aerodynamic balance of the car that hits the window exactly. At least that is the explanation we have."
The direction is right for Mercedes, but the Anglo-German team is far from becoming a feared opponent for Red Bull. When asked if he was worried about Mercedes' speed, Max Verstappen countered dryly: "No." That says it all.