Cars
Formula 1: Hamilton sells its automotive gem
It was once THE eye-catcher in the streets of Monaco and the garage of the seven-time world champion: Lewis Hamilton's Pagani Zonda 760 LH. The purple sports car was custom-made for the F1 record champion. The 760 stands for a 760 hp, V12 engine from Mercedes-AMG with a phenomenal 7.3 liter displacement.
The car hit the headlines in 2015 when the Hamilton had an accident with it. "Nobody was injured, and that is the most important thing," he justified himself on social media at the time. "I had very light contact with a stationary vehicle. I want to inform about it because I think you have to stand by your actions. Mistakes happen to everyone. It is essential that we learn something from it. "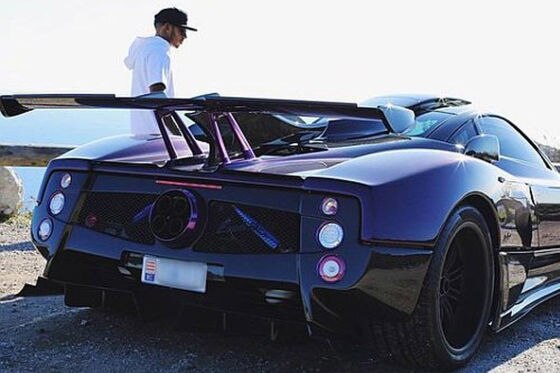 Now the Mercedes star is apparently parting with his bad memories. As the auto magazine "Quattroruote" reports, he is said to have sold the Pagani Zonda. Accordingly, the separation from his former favorite toy should have brought him around 10 million euros. At least that's what the Italians report, but without naming a source.
If the number was correct, the Briton would have made a good deal. Originally, Hamilton is said to have paid 1.5 million euros for the car. There are only five examples of the Pagani Zonda 760 worldwide, one roadster and four coupés.
As quoted by Speedweek from the portal "The Pagani Zonda Registry", Hamilton covered less than 1000 kilometers with the car. It is not known who the proud buyer is. The flounder is said to have been delivered to Great Britain. In any case, the collection of the Formula 1 star can cope with the sale of the Pagani Zonda. He also owns various Mercedes, Ferraris and a Shelby Cobra.
For the future, he has the AMG One in his sights. The hypercar generates 1000 hp and is powered by the Formula 1 engine from 2015. However, the street version runs at a reduced speed. The AMG One is to be built from mid-2022. 275 cars are planned. The Formula 1 car for the road is expected to cost 2.5 million euros.
Hamilton: "I can still hardly believe that there will soon be a hypercar with a Formula 1 engine. This car is absolutely unique. "