Cars
Formula 1 Hamilton, Vettel and Alonso: revolt of the old men
What is happening is what all authoritarian rulers hate: When prominent representatives of their guild suddenly feel the urge to tell the world that the world in which they live is not as pink as it appears. In the automotive premier class, of all things, the three superstars of the scene are rehearsing the uprising against the mighty. They seem to want to break out of the golden cage that made them rich and famous.
One thing is certain: Lewis Hamilton (36), Sebastian Vettel (34) and Fernando Alonso (40) no longer mince words when it comes to holding the mirror up to the owners and rule makers of Formula 1. Both the rights holder Liberty and the FIA ​​automobile association are getting their fat off a lot. They are accused of double standards and greed for money, hidden behind the facade of flimsy marketing campaigns.
The three freedom fighters are breaking internal laws that have been valid for years in the formula: never talk about politics, never talk about human rights, never question decisions made by the makers. For years there has been a paragraph in the FIA ​​code of law specially created for this purpose. It is listed as 151c in the International Sport Codex and in it it says in a general sense: Anyone who harms sport will be punished. Critical words also fall under the extremely flexible law, the arbitrariness of which is otherwise only known in countries led by dictators.
Alone: ​​If three young, inexperienced pilots were to open their mouths that much, Liberty boss Stefano Domenicali and FIA President Jean Todt would have no problem making the insubordinates quickly disappear from their luxury bubble because of paragraph 151c. But their bad luck is: Hamilton, Alonso and Vettel combine 13 world titles and almost 200 Grand Prix victories.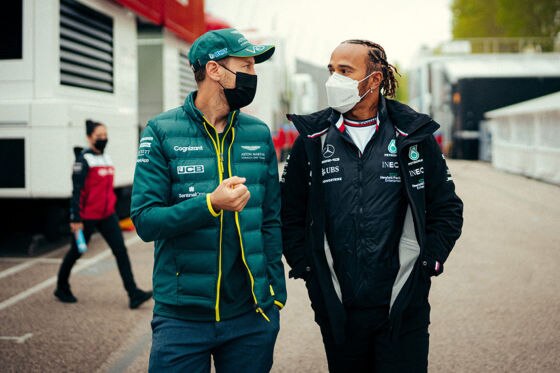 It would not be able to convey to their worldwide fan base why they could suddenly no longer get a job in the frenzied billionaire circus. The three of them know that, so they cheerfully continue to irritate the decision-makers to the bone. In public they make a good face to the revolt of the old men, but they cook internally.
Hamilton, Vettel and Alonso did not agree with each other. They just go through a similar development in their search for themselves. They all have one thing in common: They became famous faster than they grew up and the hunt for fast lap times prevented an early look in the mirror to see themselves and their destiny outside the racing car .
For years, externally controlled, they gradually cut off the chains that are put on young luxury slaves. Hamilton was under the thumb of his discoverer, sponsor and boss Ron Dennis, the legendary and notorious team boss and co-owner of McLaren, from an early age. "Ron decided when I should go to the hairdresser," said Hamilton once, "and what I should say to the press." He only felt free when he switched to Mercedes in 2013.
His shrill appearance today has a lot to do with his time as a "McLaren slave". Today Hamilton is a pioneer against racism. He was the first to wear appropriate t-shirts in the paddock. In order to put their global cash cow in the mood, the Formula 1 makers introduced their "Race as one" campaign and Mercedes colored its "Silver Arrow" black.
Then Vettel woke up too. "There was no drama or a special moment that changed everything," he told the Augsburger Allgemeine. "We live in a time when there are important issues to be understood and changed. To secure our future on earth, we need to care more about it. Or when it comes to human rights, equality or how we treat people. It's a process. In younger years you may not see some things. The older you get, the clearer some things become. "
Alone: ​​His things are so clear today that he campaigns for environmental protection and draws attention to violations of human rights. With shirts or helmet designs that change with every race, he also makes the managers of his sport responsible. But above all, he acts with clear words that often expose the double standards of F1 managers. The best example: despite being asked to do so during the national anthem for the Hungarian GP, ​​he refused to take off his specially made rainbow shirt.
"It's our job to find the right people to lead our sport. You have to keep in mind that often financial aspects also play a role. But there are situations in which those responsible have to ask themselves whether they have a moral. Maybe you have to say no to a big deal, "he criticizes, referring to the awarding of GP races to Saudi Arabia, Qatar, China or Turkey – countries that do not have human rights or environmental protection on their agenda and use Formula 1 for a lot of money to distract from their moral failings.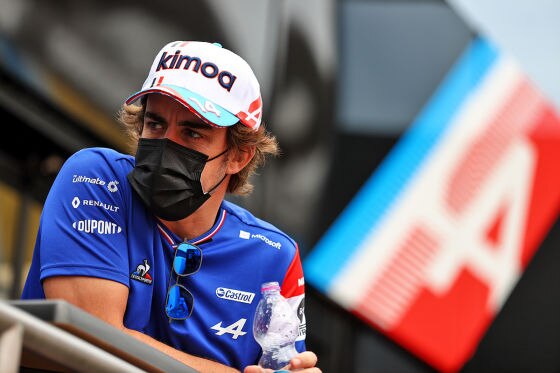 Alonso thinks less politically, but doubts the objectivity of the automobile association when it comes to punishments. He criticizes that the premier class is a sport that is mainly controlled and determined by the British. "Most of the teams are based in England, most of the media are from the island."
The Spaniard accuses all of them of mutual dependency and claims: "It is difficult for non-British drivers. I felt that, for example, in 2007 when I had to drive against Hamilton at McLaren. I was alone in the team. "The two-time world champion goes even further:" I have the assumption that the nationality of a driver plays a role in the type of punishment. "In other words: The association police are more lenient with British drivers.
Alone: ​​The question of how far the three from the squabble will go with their protest actions in the future is at least as exciting as the sporting title fight in the premier class.

Formula 1 on TV
Formula 1 will run at Sky in 2021. The station is setting up its own TV station for the new era: Sky Formula 1. Here there is motorsport 24 hours a day. All training sessions, all qualifying sessions, all races always live and without commercial breaks. Sky also broadcasts the Formula 2, Formula 3 and Porsche Supercup races. The program also includes historical races and special programs. You can find more information here