Cars
Formula 1: Here Vettel drives in James Bond's cult car
James Bond is racing through the cinemas again – and Sebastian Vettel (34) is right in the middle of it! Because Aston Martin is THE Bond cult brand par excellence, and Vettel has been an Aston Martin driver since 2021.
In the current film "No Time to Die", Bond actor Daniel Craig drives an Aston Martin Valhalla. But the legendary DB5, a V8 and a DBS can also be seen.
The DB5 (4-liter in-line six-cylinder, 286 hp), which Sean Connery drove for the first time in "Goldfinger" in the 1960s, is probably the most famous agent sled of all time – and a rolling fighter jet. Now Sebastian Vettel was also allowed to take a seat at a PR appointment. We have the photos!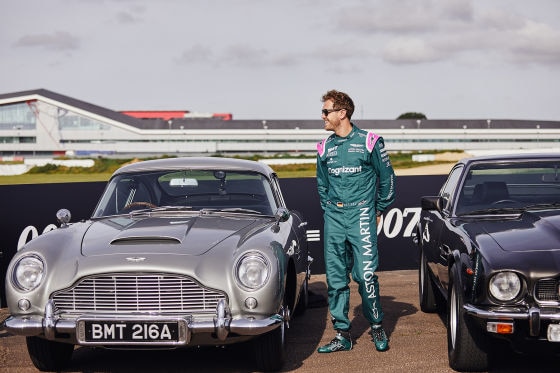 "I grew up with James Bond and have now come a little closer to him," says Vettel when asked by F1-Insider.com. "Of course, I'm still a car fan and James Bond was always allowed to drive really nice cars. The DB5 is my favorite Bond mobile. "
It fits: DB5 cult driver Sean Connery is also Vettel's favorite agent. Vettel: "It goes back to the beginning: Sean Connery is my Bond favorite. He was a real gentleman. I grew up with Pierce Brosnan as Bond, but no one can outdo Sean Connery. "
In Formula 1, Vettel is on the road as Agent 005 in the AMR21. "James Bond is fiction, the races are real," he admits. "But sometimes I would also like a few buttons with which I could get rid of an opponent in front of or behind me."
After all: once he even had the feeling of moving a special secret agent mobile. Vettel remembers: "In 2012 in the World Cup final in Brazil I had to fight my way backwards after a spin at the start." The Heppenheimer laughs: "It felt like I had a few superpowers." In the end it was he is actually still world champion from a hopeless position.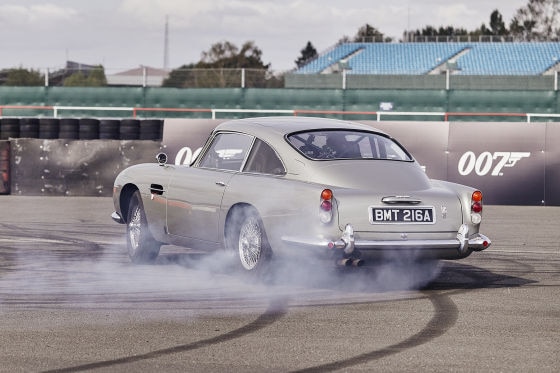 Vettel wants to continue to compete in Formula 1 as Agent 005 for at least another year – he also wants a real Bond mobile in his hands in 2022. Der Hesse: "The team is growing and wants to be successful. We do everything for it. How long it will take is difficult to say. In any case, the rule changes are very exciting. "Background: In 2022, the premier class will be driving according to completely new chassis and aerodynamics rules. They should bring the field closer together.
An extension of his Aston Martin contract until 2023 is not excluded. One thing is certain: this time, the talks should not be postponed until the last moment. "We'll do it earlier next year," confirms team boss Otmar Szafnauer. "Then there are fewer questions."
As long as Agent 005 races on in the service of His Majesty Lawrence Stroll!
Formula 1 on TV
Formula 1 will run at Sky in 2021. The station is setting up its own TV station for the new era: Sky Formula 1. Here there is motorsport 24 hours a day. All training sessions, all qualifying sessions, all races always live and without commercial breaks. Sky also broadcasts the Formula 2, Formula 3 and Porsche Supercup races. The program also includes historical races and special programs. You can find more information here