Cars
Formula 1: Homeland honors Michael Schumacher
Great honor for Michael Schumacher! Prime Minister Hendrik Wüst honored the record world champion in Formula 1 with the highest award of the state of North Rhine-Westphalia for his down-to-earth attitude and his social commitment.
"With Michael Schumacher we are honoring a man who not only stands out for his sporting achievements," said the CDU politician. "Today we pay tribute above all to Michael Schumacher beyond racing and the bright spotlight."
Schumacher has disappeared from public view since a severe traumatic brain injury after a skiing accident in 2013. The award was accepted by his wife Corinna and daughter Gina-Maria.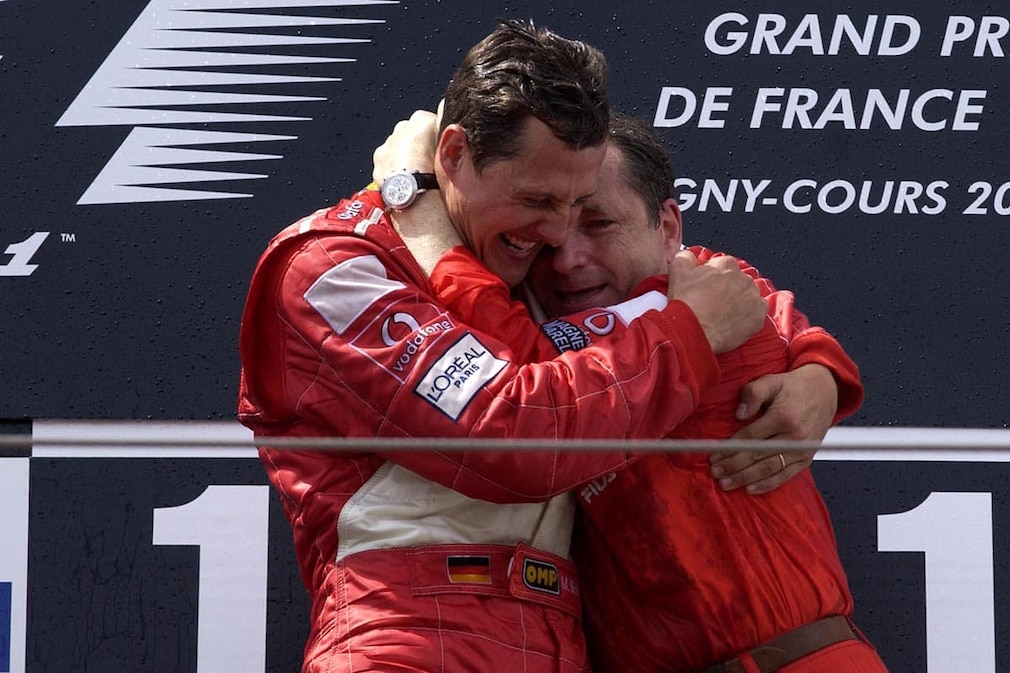 Wüst added at the ceremony for the award of the State Prize in Motorworld in Cologne that Schumacher is a person "who has a big heart and for whom it has always been important to think of others." In this context, the Prime Minister also raised large donations from Schumacher among other things for tsunami victims, but also for the family after the flood disaster last year in Rhineland-Palatinate and North Rhine-Westphalia.
Laudator was Schumacher's former Ferrari team boss Jean Todt. "Through his victories and successes, he rose from humble circumstances to become a true citizen of the world who worked closely with people from many different cultures," said the former FIA President. "But he never forgot where his roots were – about 30 kilometers from here as the crow flies – and he never lost his grip on the ground."
The 76-year-old Frenchman is one of Schumacher's companions. "I'm proud to call Michael my friend and I'm just as proud to have a very close friendship with his family."
Mick Schumacher was not present. He was plagued by stomach problems ahead of the French GP this weekend. The ceremony ended emotionally. Corinna Schumacher struggled with tears on stage.