Cars
Formula 1 – Hülkenberg: "Like going through the tunnel at 300 km/h"
Without Sebastian Vettel, Aston Martin also finds itself in the lower starting positions in qualifying for the Saudi Arabian Grand Prix. While Lance Stroll in 15th place still manages to make it into the second qualifying segment, Nico Hülkenberg is stuck in 18th place, 0.28 seconds behind.
"My lap wasn't ideal, I didn't hit the nail on the head," says Emmerich. For Hülkenberg, it was the first appearance on the high-speed street circuit in Jeddah. to go to the limit with the balance problems of our car. But I'm in good company with Lewis in 16th place." Hamilton also missed the entry into the second qualifying section with the oversteering rear of his Silver Arrow.
On Sunday, the Aston Martin firefighter would be satisfied with the checkered flag: "It's a tough track here that feels like going through the tunnel at 300 km/h."
While Hülkenberg Vettel's Aston Martin is now allowed to drive two races in a row, the ex-world champion supports him and his team from home in Switzerland.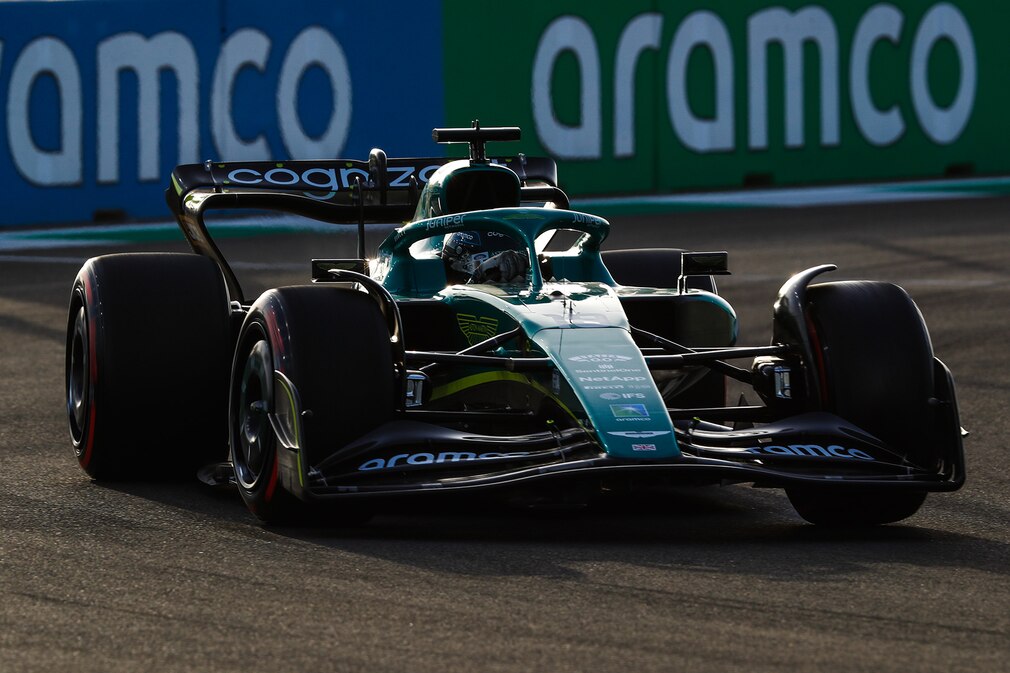 "He was virtually present at all meetings and gave us advice," reveals Aston Martin team boss Mike Krack. "We hoped until the end that he might be able to drive after all. But there comes a point when you run out of time. We had to make a decision. And since Sebastian wasn't ready, we chose Nico."
The Luxembourger also reveals that Vettel was apparently hit harder: "We were in constant contact all day. He was pretty battered."
His new team boss thinks it's good that the Heppenheim native spoke out against the Saudi Arabian GP in an interview before the rocket attack on an oil depot in the port of Jeddah: "We all know that Sebastian is a smart guy. He's not afraid to speak his mind, and he should do so."

Formula 1 on TV
In 2022, Formula 1 will run on Sky. Last year, the broadcaster introduced a new TV channel especially for the premier class: Sky Formula 1. Here there is motorsport 24 hours a day. All practice sessions, all qualifying sessions, all races are always live and without commercial breaks. In addition, Sky also broadcasts the support races Formula 2, Formula 3 and the Porsche Supercup. The program also includes historic races and special programs.