Cars
Formula 1 Hungary: Verstappen wins despite a spin, bankruptcy for Ferrari
Curious race at the Hungarian Grand Prix: Max Verstappen wins after catching up from tenth place – although he even spins once in the middle of the Grand Prix!
But thanks to a strong strategy and consistent overtaking manoeuvres, the reigning champion clinched his eighth win of the season and his first success in Budapest. Verstappen easily handles the 360-degree turn in the penultimate corner and simply overtakes the previous leader Charles Leclerc again.
"The first driver in history to make his winning donut during the race," laughs Sky expert Ralf Schumacher.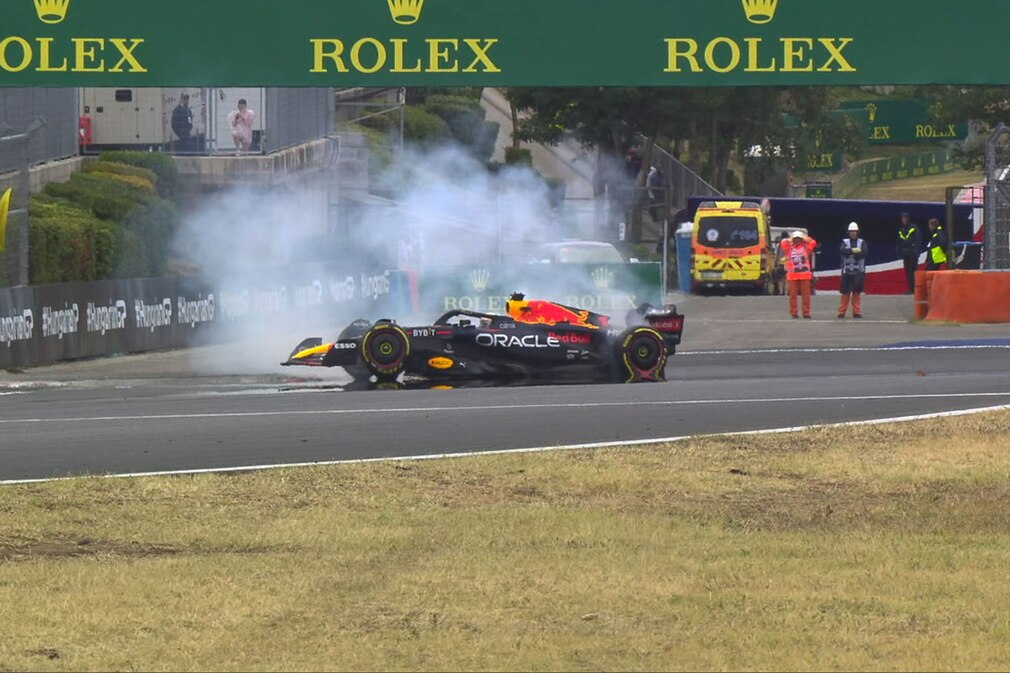 "What a race," Verstappen cheers on the radio. "Who would have thought we could win this! But we stayed calm and made it." The Dutchman later reveals. "I struggled a bit with shifting gears and the clutch in the corner. Thank goodness the 360 ​​worked!"
Mercedes, however, continues its upward trend. Lewis Hamilton finishes second ahead of pole setter George Russell, overtaking his team-mate on fresher tires with five laps to go. The young Briton Russell had led the GP for 30 laps, but fell behind Verstappen and later Hamilton due to a poorer strategy.
"This time we got the result on the track. We now have to build on that," says Mercedes team boss Toto Wolff happily.
The Silver Arrows also benefit from the next drama at Ferrari. Charles Leclerc's switch to hard tires turned out to be a mistake when the asphalt temperatures were 30 degrees lower: The Monegasse slipped over the Hungaroring without grip and, while in the lead, was unable to keep Verstappen or Russell behind him.
After another tire change, he falls back to sixth place. His teammate Carlos Sainz is fourth ahead of Sergio Perez. This means that no Ferrari ends up on the podium, although the red racers made the strongest impression on Friday. Leclerc is already 80 points behind in the World Cup.
Toto Wolff puts his finger in the Ferrari wound: "We didn't already use up all the medium tires in training like Ferrari did."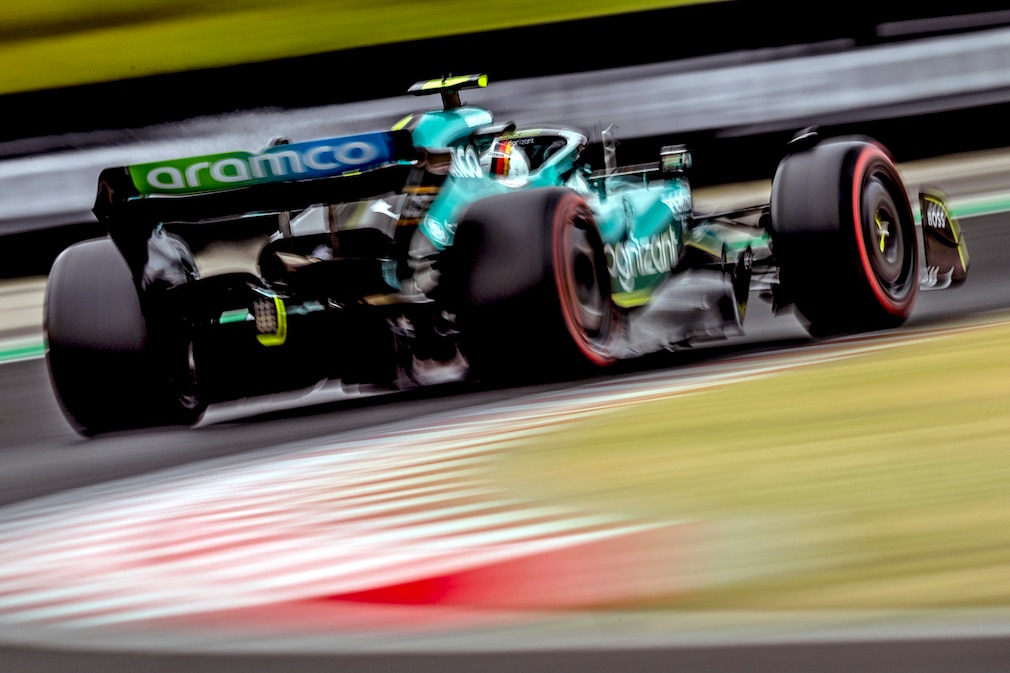 Sebastian Vettel finished tenth after various impressive overtaking maneuvers – most recently his teammate Lance Stroll – and thus scored a championship point. The Heppenheimer easily copes with a bump from Alex Albon (Williams) at the start.
Mick Schumacher finished the Hungarian GP in 14th behind Daniel Ricciardo – two places ahead of his teammate Kevin Magnussen. After a collision at the start, the Dane has to change his front wing early on and therefore has no chance.
Formula 1 Hungarian Grand Prix
result
1. Max Verstappen (Netherlands) – Red Bull 1:39:35.912 hours
2. Lewis Hamilton (Great Britain) – Mercedes +7.834 sec.
3. George Russell (Great Britain) – Mercedes +12,337
4. Carlos Sainz Jr (Spain) – Ferrari +14.579
5. Sergio Perez (Mexico) – Red Bull +15.688
6. Charles Leclerc (Monaco) – Ferrari +16.047
7. Lando Norris (Great Britain) – McLaren +1:18.300 min.
8. Fernando Alonso (Spain) – Alpine + 1 lap.
9. Esteban Ocon (France) – Alpine + 1 lap.
10. Sebastian Vettel (Heppenheim) – Aston Martin + 1 lap.
11. Lance Stroll (Canada) – Aston Martin + 1 lap.
12. Pierre Gasly (France) – Alpha Tauri + 1 lap.
13. Zhou Guanyu (China) – Alfa Romeo + 1 lap.
14. Mick Schumacher (Gland/Switzerland) – Haas + 1 lap.
15. Daniel Ricciardo (Australia) – McLaren + 1 lap.
16. Kevin Magnussen (Denmark) – Haas + 1 lap.
17. Alexander Albon (Thailand) – Williams + 1 lap
18. Nicholas Latifi (Canada) – Williams + 1 lap
19. Yuki Tsunoda (Japan) – Alpha Tauri + 2 laps.
20. Valtteri Bottas (Finland) – Alfa Romeo + 5 laps
Driver Rating
Standing after 13 of 22 races
1. Max Verstappen (Netherlands) – Red Bull 258 pts.
2. Charles Leclerc (Monaco) – Ferrari 178
3. Sergio Perez (Mexico) – Red Bull 173
4. George Russell (Great Britain) – Mercedes 158
5. Carlos Sainz Jr. (Spain) – Ferrari 156
6. Lewis Hamilton (Great Britain) – Mercedes 146
7. Lando Norris (Great Britain) – McLaren 76
8. Esteban Ocon (France) – Alpine 58
9. Valtteri Bottas (Finland) – Alfa Romeo 46
10. Fernando Alonso (Spain) – Alpine 41
11. Kevin Magnussen (Denmark) – Haas 22
12. Daniel Ricciardo (Australia) – McLaren 19
13. Pierre Gasly (France) – Alpha Tauri 16
14. Sebastian Vettel (Heppenheim) – Aston Martin 16
15. Mick Schumacher (Gland/Switzerland) – Haas 12
16. Yuki Tsunoda (Japan) – Alpha Tauri 11
17. Zhou Guanyu (China) – Alfa Romeo 5
18. Lance Stroll (Canada) – Aston Martin 4
19. Alexander Albon (Thailand) – Williams 3
Constructor Score
1. Red Bull 431 pts.
2.Ferrari 334
3.Mercedes 304
4.Alpine 99
5. McLaren 95
6. Alfa Romeo 51
7.Haas 34
8. Alpha Tauri 27
9. Aston Martin 20
10.Williams 3