Cars
Formula 1 Imola: Verstappen hot for the next victory
The squirrel has a hard time feeding itself. Max Verstappen calculated after his failure at the Australian GP that he would need 45 races to catch up after three Grands Prix, which had already grown to 46 points behind world championship leader Charles Leclerc. After all: In the sprint to the GP of Emilia Romagna he crawled up to the Ferrari star by one point.
After a bad start and lost lead (Verstappen: "I didn't have any gearbox synchronization for some reason. The moment I let go of the clutch I had a lot of wheelspin and no traction.") the Dutchman beat his World Championship rival by two laps cashed again before the end. He benefited from the Monegasque's tire problems, who complained about graining (rubber beads on the tread; ed.) on the front left.
One thing is certain: In Imola, Red Bull is at least on par with Ferrari again and will start Sunday's GP from pole position. It shouldn't be due to a chassis diet that the overweight red bull still has to do. "We've brought an update here," explains Red Bull team boss Christian Horner AUTO BILD. "But that hasn't changed much in terms of weight." According to How To Cars information, the Imola package only includes an additional wing on the underbody and additional brake ventilation on the rear axle.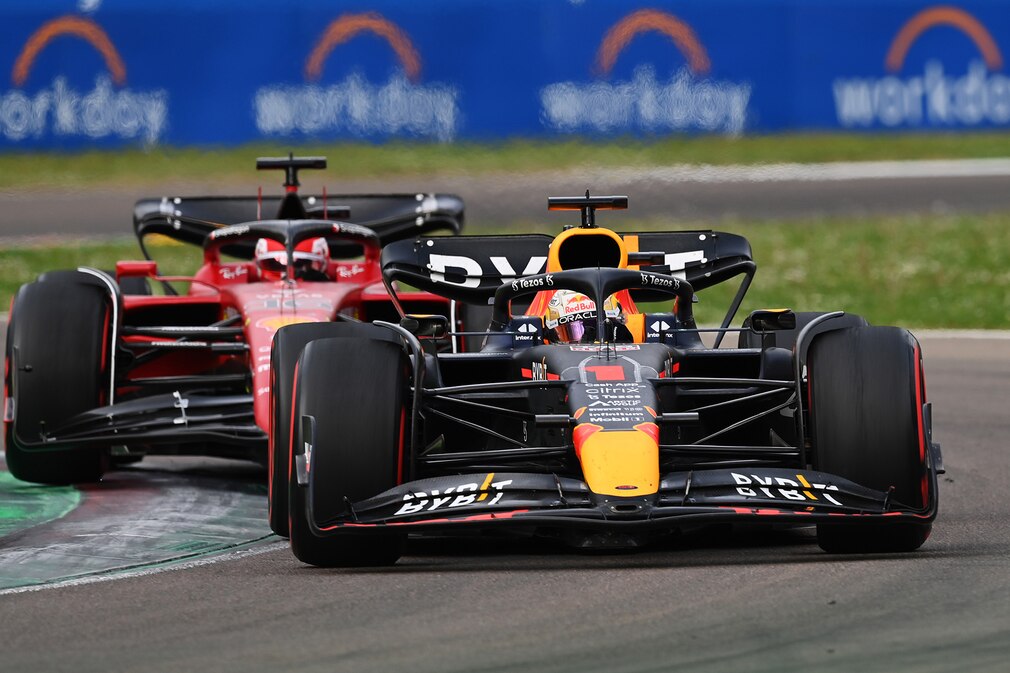 Rather, the Red Bull camp believes that Ferrari miscalculated the approach to the soft tires that Leclerc started with for the first time this year. "It could all be different again tomorrow if we have to use two tire compounds," admits Verstappen.
For the world champion, a victory in Ferrari's home race at the Autodromo Enzo e Dino Ferrari would also be psychologically important. However, the 24-year-old does not lack the necessary motivation. "He's just as hot for success as last year," reveals his father Jos Verstappen to AUTO BILD. "In any case, I don't see any difference to 2021. Max is not sitting back now just because he has the first title in his pocket. He wants to win this year as well."
However, the duel against Leclerc is different than that against Hamilton. After the accident in Silverstone last year, a certain sharpness came into the world championship fight. Verstappen senior: "The rivalry between Red Bull and Mercedes was also greater than that between Red Bull and Ferrari. In addition, Max and Charles know each other from karting. That's why they treat each other very fairly."
Alone: ​​Actually, the past doesn't play a major role in Verstappen's thinking. "We haven't talked about Abu Dhabi or the world title since December," reveals Jos Verstappen. The focus is on the present. And there it is necessary to catch up 45 points behind. The Red Bull star would like to continue tomorrow in the Emilia Romagna GP (3 p.m.; live on RTL and Sky).

Formula 1 on TV
In 2022, Formula 1 will run on Sky. Last year, the broadcaster introduced a new TV channel especially for the premier class: Sky Formula 1. Here there is motorsport 24 hours a day. All practice sessions, all qualifying sessions, all races are always live and without commercial breaks. In addition, Sky also broadcasts the support races Formula 2, Formula 3 and the Porsche Supercup. Historical races and special programs are also on the programme.