Cars
Formula 1 in Bahrain: Ferrari wins Red Bull drama
The dry spell is over: Ferrari wins a race for the first time since Sebastian Vettel 2019 (Singapore) – and twice! Charles Leclerc takes victory at the Bahrain Grand Prix, the opener of the 2022 Formula 1 season, ahead of his teammate Carlos Sainz.
"I'm so happy," says Leclerc. "The last two years have been so difficult and we knew the new regulations were our chance. We couldn't have dreamed of a better start to the season." Sainz adds: "Ferrari is back!"
It was a spectacular Grand Prix that showed that the new cars, with which the drivers can follow each other better, have paid off. For laps, Leclerc and Verstappen duel for victory, including several changes of place and high tension. End up with the better end for Leclerc.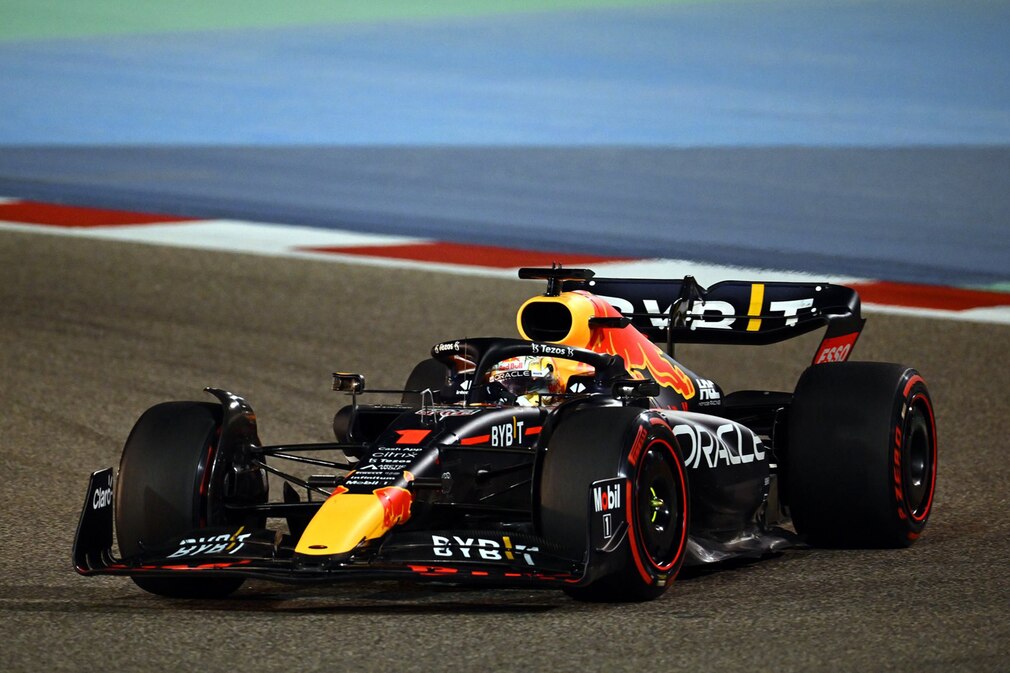 Drama, on the other hand, for Red Bull: world champion Max Verstappen is in third place four laps before the end with technical problems after having to give up second place to Sainz. Two laps later, it also hits his teammate Sergio Perez, who inherited third place from the Dutchman. The Mexican turns off with a blocked rear axle.
The big beneficiary is Lewis Hamilton, who, thanks to the Red Bull KO, takes third place ahead of his Mercedes teammate George Russell. It's damage control for the Silver Arrows. "Expectations change so quickly," says Toto Wolff. "Last year we would have been deeply saddened. But we are currently still lacking the performance of the chassis, engine and pitstops. The Ferrari is simply good and also has a weight advantage."
Ten laps before the end, a burning AlphaTauri from Pierre Gasly provided a safety car that brought the field together again. However, Leclerc's victory is not in jeopardy.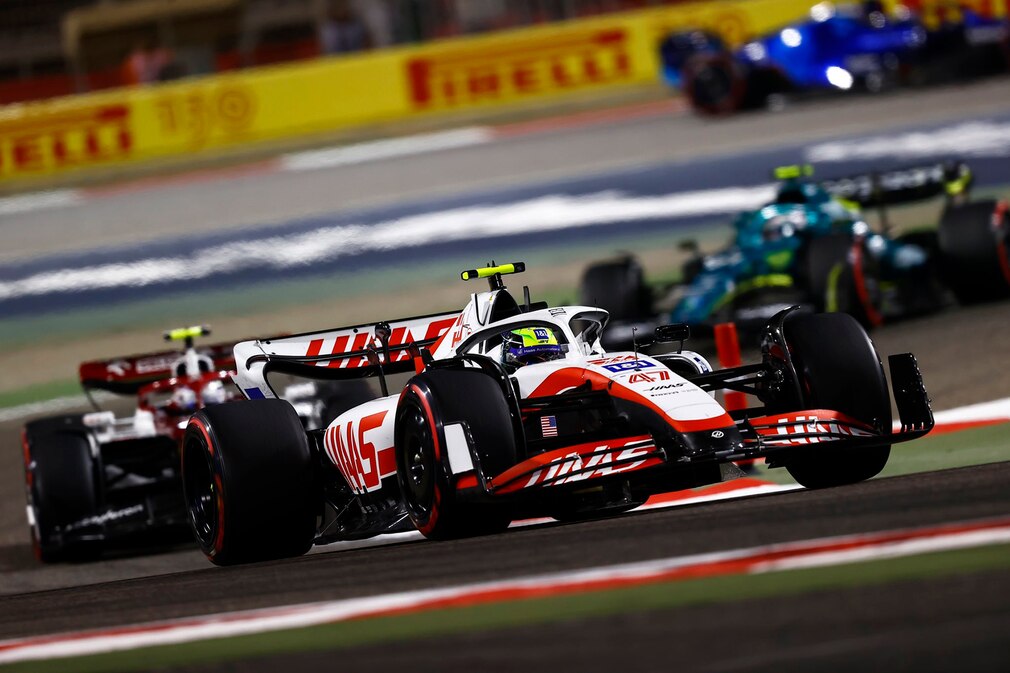 Disappointing result for Mick Schumacher, who finished 11th in his Haas. The problem for the world champion son: His new teammate Kevin Magnussen is convincing across the board. In fifth place, the Dane is the best driver not to drive a Ferrari, Red Bull or Mercedes.
Disaster for Aston Martin: Sebastian Vettel sees at home on TV how his substitute Nico Hülkenberg is 17th. Teammate Lance Stroll finished 12th.
McLaren also experienced a debacle: Lando Norris and Daniel Ricciardo finished 14th and 15th.
Bahrain Formula 1 Grand Prix
Result
1. Charles Leclerc (Monaco) – Ferrari 1:37:33.584 hrs
2. Carlos Sainz Jr. (Spain) – Ferrari +5.598s
3. Lewis Hamilton (Great Britain) – Mercedes +9.675
4. George Russell (Great Britain) – Mercedes +11.211
5. Kevin Magnussen (Denmark) – Haas +14.754
6. Valtteri Bottas (Finland) – Alfa Romeo +16.119
7. Esteban Ocon (France) – Alpine +19.423
8. Yuki Tsunoda (Japan) – Alpha Tauri +20.386
9. Fernando Alonso (Spain) – Alpine +22.390
10. Zhou Guanyu (China) – Alfa Romeo +23.064
11. Mick Schumacher (Gland/Switzerland) – Haas +32.574
12. Lance Stroll (Canada) – Aston Martin +45.873
13.Alexander Albon (Thailand)-Williams +53.932
14. Daniel Ricciardo (Australia) – McLaren +54.975
15. Lando Norris (Great Britain) – McLaren +56.335
16. Nicholas Latifi (Canada) – Williams +1:01.795 min.
17. Nico Hulkenberg (Emmerich) – Aston Martin +1:03.829
18. Sergio Perez (Mexico) – Red Bull +1 lap
19. Max Verstappen (Netherlands) – Red Bull + 4 laps
failures:
Pierre Gasly (France) – Alpha Tauri (45th lap)

Formula 1 on TV
In 2022, Formula 1 will run on Sky. Last year, the broadcaster introduced a new TV channel especially for the premier class: Sky Formula 1. Here there is motorsport 24 hours a day. All practice sessions, all qualifying sessions, all races are always live and without commercial breaks. In addition, Sky also broadcasts the support races Formula 2, Formula 3 and the Porsche Supercup. The program also includes historic races and special programs.