Cars
Formula 1 in Spa: Verstappen in front of Leclerc, but both with penalties
This Belgian GP will be exciting: Both world championship leader Max Verstappen and his first pursuer Charles Leclerc have to start the race in Spa on Sunday after various engine components have been replaced.
On Friday, the duo is once again fastest on the newly modified Ardennes rollercoaster, Red Bull's world champion secures the best time of the day ahead of Ferrari's number one and is satisfied afterwards. "The car looked good from the start today, so that was positive and a good start to the weekend," said Verstappen after practice.
Meanwhile, team boss Christian Horner explains why Red Bull is taking the penalty in Belgium: "We looked at the calendar strategically, because it would soon (with the engine; ed.) become tight: Monza is harder to overtake than this track, Singapore and Japan anyway, that's why we're doing it here."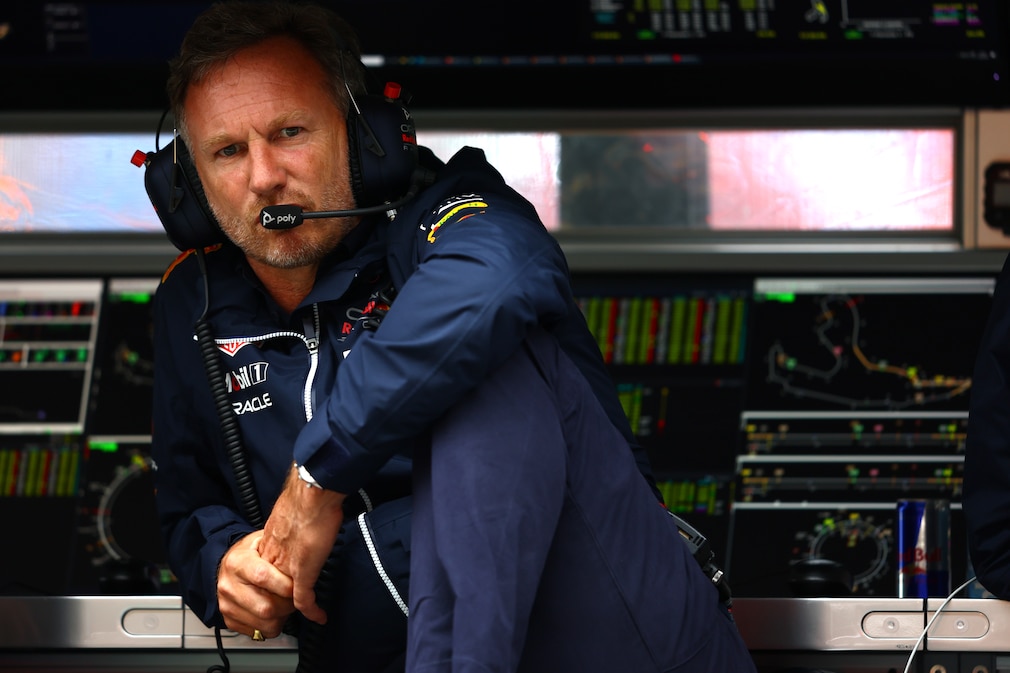 Although Red Bull's second driver, Sergio Perez, did not finish tenth on Friday with hydraulic problems, team boss Horner is now primarily relying on the Mexican in the fight for victory: "Sergio has no penalty, Carlos (Sainz, Ferrari; ed. ) and neither do the Mercedes. But we also have to see how quickly Max and Charles can get through the field."
Because: The relegated World Championship candidates help that with Lando Norris, Esteban Ocon, Valtteri Bottas and also Mick Schumacher, other drivers collect engine penalties and, depending on the qualifying sequence, most likely start behind them: Instead of position 20, Verstappen's race to catch up could well be up start in 15th place.
In any case, Mercedes star Lewis Hamilton knows that he has to look in the rear-view mirror on Sunday – also because the performance of the silver arrows in training is not yet great. "We weren't very fast, I don't know why," Hamilton says. "It doesn't feel disastrous, we're just far away. We've felt that way on Fridays before, so I'm hopeful we can turn it around again."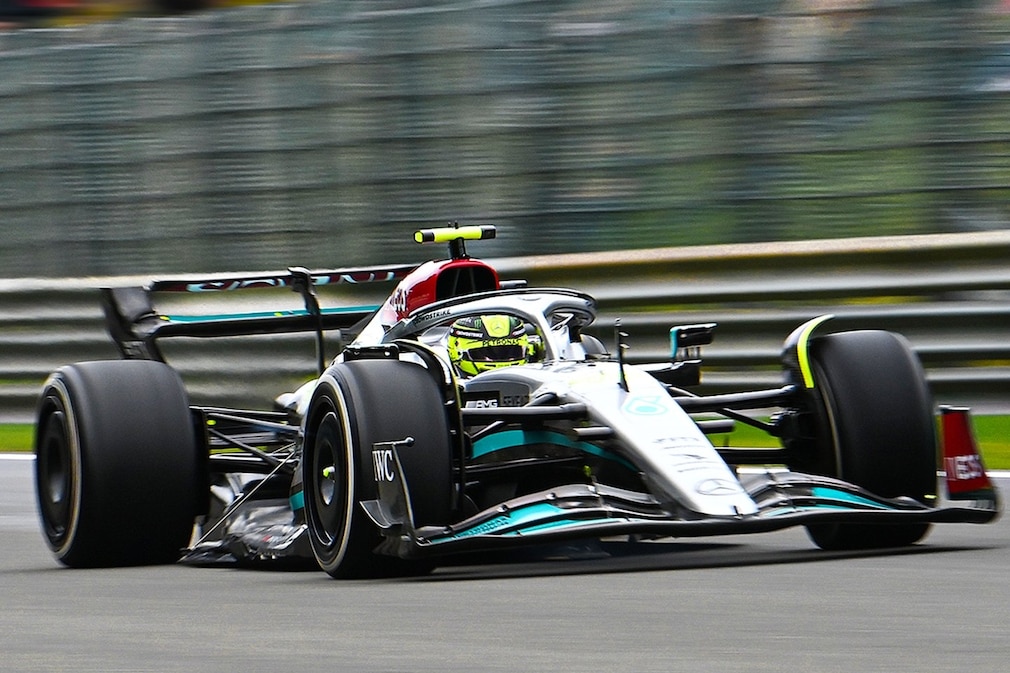 Mercedes teammate George Russell substantiated the silver arrow problem: "We just have trouble getting the temperature in the tires." Positive for Mercedes: It should get warmer at the weekend and the rain that hit the track at the end of both practice sessions on Friday should also clear up.
For the Germans, the start in Spa is rather poor: Sebastian Vettel only manages 15th position in both sessions, while Aston Martin teammate Lance Stroll surprisingly places himself in fourth and fifth place. After 18th place in the first practice session, Mick Schumacher is even down to last place in the second session. In addition, the Haas pilot affords a trip through the gravel bed on a rain-soaked road.
Meanwhile, there is nothing new regarding Schumacher's future. Haas team boss Günther Steiner, who is said to be interested in signing Daniel Ricciardo, who was booted out by McLaren, explains on Friday: "We haven't made a decision yet and are still waiting a bit. And you have to see what Daniel wants at all."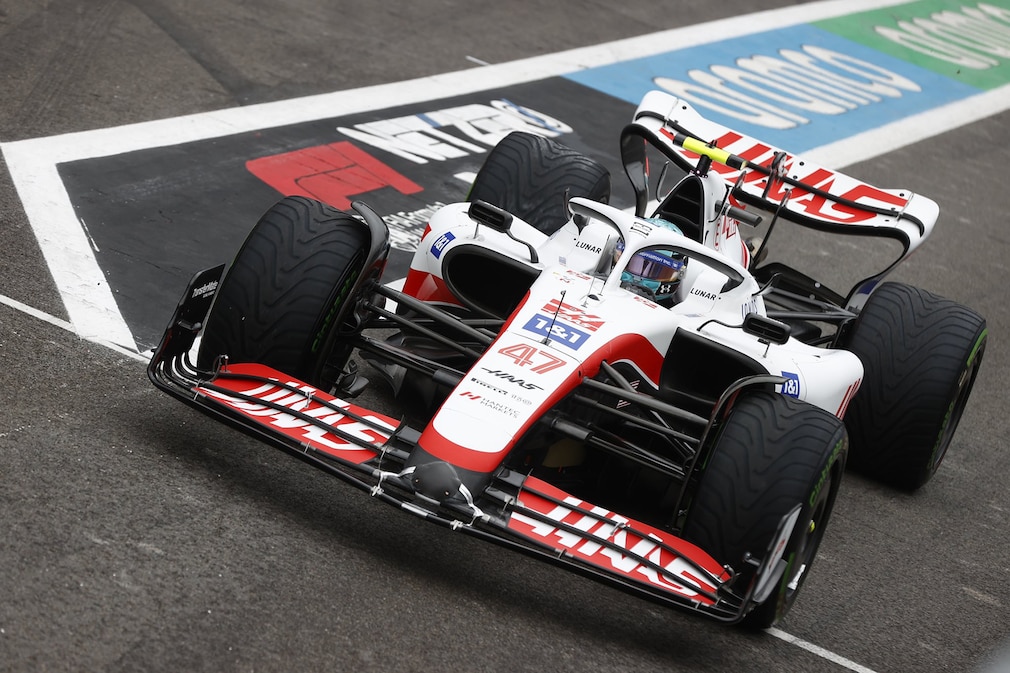 The Austrian explains: "We still have one seat to give. At the moment we have a driver in this seat (Schumacher, ed.) and it may also be that he stays there. Mick has one in Canada, Silverstone and Austria good job done. Now there are a few more races to go and we'll see how it goes."
Mick Schumacher himself remains optimistic: "Every race is a chance to prove myself," said the 23-year-old in his press conference. "I like the pressure."
Team colleague Kevin Magnussen caused a moment of shock on Friday. The Dane rolls out in the first practice session with a defective battery. The problem: because his Haas is under high voltage, he has to jump off the car to save himself. Even the marshals are initially unable to rescue the vehicle and have to wait for help from electronics specialists. The session is therefore interrupted with the red flag for 14 minutes.
Formula 1 Belgian Grand Prix
2nd free practice, result:
1. Max Verstappen (Netherlands) – Red Bull 1:45.507 min.
2. Charles Leclerc (Monaco) – Ferrari +0.862s
3. Lando Norris (Great Britain) – McLaren +1.082
4. Lance Stroll (Canada) – Aston Martin +1.128
5. Carlos Sainz Jr (Spain) – Ferrari +1.142
6. Lewis Hamilton (Great Britain) – Mercedes +1.386
7. Fernando Alonso (Spain) – Alpine +1.468
8. George Russell (Great Britain) – Mercedes +1.535
9. Daniel Ricciardo (Australia) – McLaren +1.748
10. Sergio Perez (Mexico) – Red Bull +1.839
11.Alexander Albon (Thailand)-Williams +2.013
12. Zhou Guanyu (China) – Alfa Romeo +2.110
13. Yuki Tsunoda (Japan) – Alpha Tauri +2.151
14. Pierre Gasly (France) – Alpha Tauri +2.275
15. Sebastian Vettel (Heppenheim) – Aston Martin +2.360
16. Esteban Ocon (France) – Alpine +2,437
17. Kevin Magnussen (Denmark) – Haas +2.701
18. Valtteri Bottas (Finland) – Alfa Romeo +2.912
19. Nicholas Latifi (Canada) – Williams +3.105
20. Mick Schumacher (Gland/Switzerland) – Haas +4.434
Formula 1 Belgian Grand Prix
1st free practice, result:
1. Carlos Sainz Jr. (Spain) – Ferrari 1:46.538 min
2. Charles Leclerc (Monaco) – Ferrari +0.069s
3. Max Verstappen (Netherlands) – Red Bull +0.217
4. George Russell (Great Britain) – Mercedes +0.858
5. Lance Stroll (Canada) – Aston Martin +0.899
6. Alexander Albon (Thailand) – Williams +1.297
7. Daniel Ricciardo (Australia) – McLaren +1.543
8. Yuki Tsunoda (Japan) – Alpha Tauri +1.772
9. Lewis Hamilton (Great Britain) – Mercedes +1.882
10. Sergio Perez (Mexico) – Red Bull +1.936
11. Nicholas Latifi (Canada) – Williams +1,947
12. Zhou Guanyu (China) – Alfa Romeo +2.134
13. Lando Norris (Great Britain) – McLaren +2.932
14. Fernando Alonso (Spain) – Alpine +3.126
15. Sebastian Vettel (Heppenheim) – Aston Martin +3.275
16. Esteban Ocon (France) – Alpine +3,777
17. Kevin Magnussen (Denmark) – Haas +4.444
18. Mick Schumacher (Gland/Switzerland) – Haas +4.721
19. Liam Lawson (New Zealand) – Alpha Tauri +5.527
20. Valtteri Bottas (Finland) – Alfa Romeo –