Cars
Formula 1 Italian GP: Leclerc sets the best time in the Ferrari Mecca
Exuberant jubilation in the Autodromo Nazionale di Monza: Ironically, Ferrari is back with the music at the home race in Italy. Charles Leclerc sets the best time in qualifying and relegates world champion Max Verstappen to second place by 0.145 seconds. Leclerc: "The feeling in the car was great. I took a lot of risks. Hopefully I can repeat the success of 2019 tomorrow." The Monegasque was able to win in Monza.
The chances are good this time too. Reason: Opponent Verstappen is moved back by five places due to an engine penalty. "That's why we concentrated more on the race than on a fast lap when setting up," reveals the Dutchman, who starts from seventh place.
His chief motorsport adviser Helmut Marko reveals: "Ferrari has developed unbelievable top speed, they must have cranked their engine up to the last detail. We didn't do so well in sector one, we lost the time, but it's not a drama. We're always at racing speed still good, if not even better than Ferrari. If necessary, we'll just finish second, that's enough. I think the people in front of us should be able to overtake during the race and of course we'll also see that we can attack Leclerc – but not with any risk: If that's not possible, then we'll just stay in place (second; ed.)."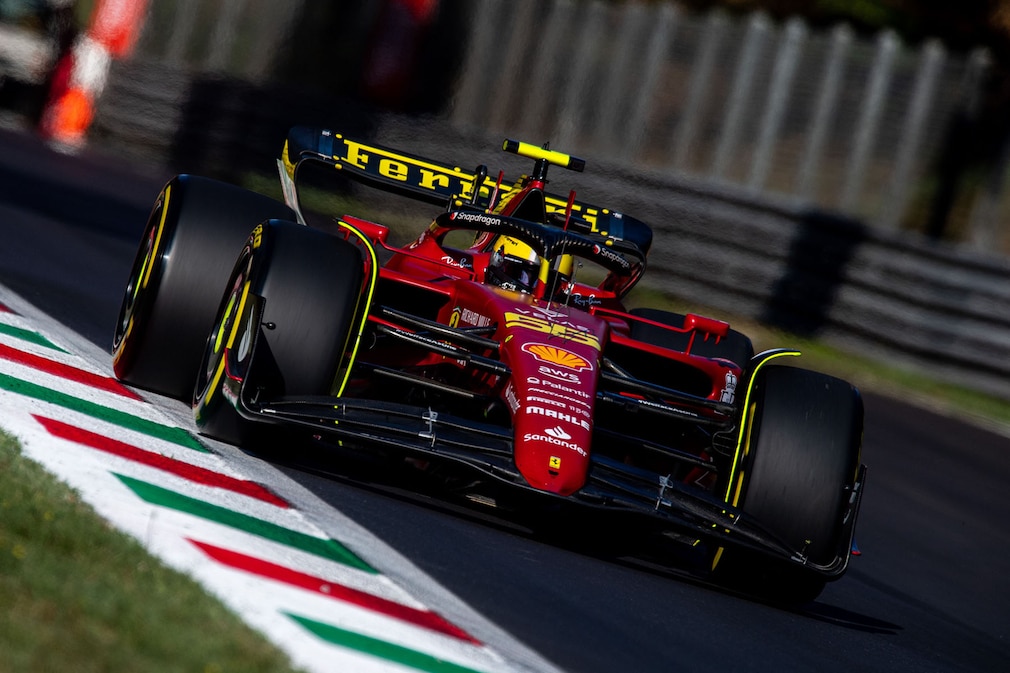 The second Ferrari with Carlos Sainz came in third. But the Spaniard also has to move down the grid in Italy's temple of speed – just like fourth-placed Sergio Perez (Red Bull) and Mercedes star Lewis Hamilton, who qualified fifth. George Russell benefits from the penalties, racing in sixth place and starting next to Leclerc. "But I'm assuming that Verstappen will quickly plow through the field," warns Mercedes team boss Toto Wolff.
The two McLarens driven by Lando Norris and Daniel Ricciardo will start from the second row. Behind them are Pierre Gasly and Fernando Alonso.
Defeat for Mick Schumacher: After the German could hardly drive in the free practice sessions due to technical problems, the Haas driver was only able to finish last in qualifying. The reason is a major slowdown before the first chicane. His teammate Kevin Magnussen is only 19.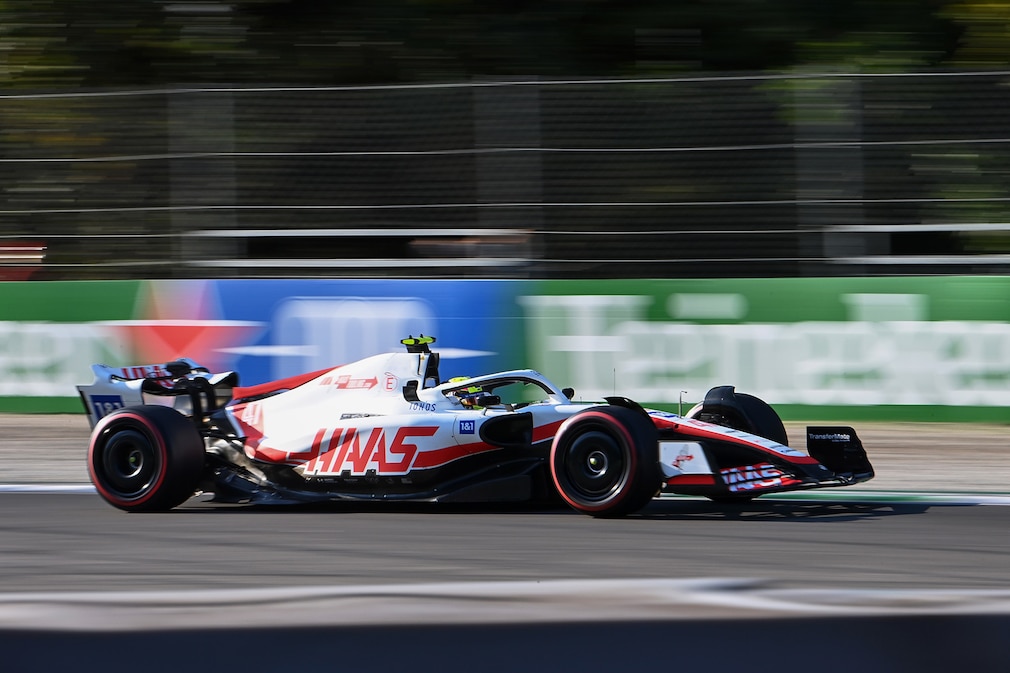 Schumacher: "I made the best of the situation I was in. And that was not enough track time. Something that isn't pretty. I don't want to drive slowly and try to brake late. It was too late then." Schumacher will hardly benefit from the penalties from the other drivers, because he too has changed drive components and is starting the race from 17th place.
Although Sebastian Vettel beats his Aston Martin teammate Lance Stroll, he is also eliminated in 17th place. After all: The Heppenheimer advances to eleventh place on the starting grid.
Embarrassing for Nicholas Latifi: The Canadian misses the leap into Q2, while Williams colleague Nyck de Vries moves into the second segment. The Dutchman replaces Alex Albon, who is sidelined with appendicitis, and beats Latifi out of cold pants. In the end, he ends up in 13th place, but will start from eighth place due to various engine penalties.
Formula 1 Italian Grand Prix
Qualifying result:
1. Charles Leclerc (Monaco) – Ferrari 1:20.161 mins
2. Max Verstappen (Netherlands) – Red Bull +0.145s
3. Carlos Sainz Jr (Spain) – Ferrari +0.268
4. Sergio Perez (Mexico) – Red Bull +1.045
5. Lewis Hamilton (Great Britain) – Mercedes +1.363
6. George Russell (Great Britain) – Mercedes +1.381
7. Lando Norris (Great Britain) – McLaren +1.423
8. Daniel Ricciardo (Australia) – McLaren +1.764
9. Pierre Gasly (France) – Alpha Tauri +2.487
10. Fernando Alonso (Spain) – Alpine 1:22.089
11. Esteban Ocon (France) – Alpine 1:22.130
12. Valtteri Bottas (Finland) – Alfa Romeo 1:22.235
13. Nyck de Vries (Netherlands) – Aston Martin 1:22.471
14. Zhou Guanyu (China) – Alfa Romeo 1:22.577
15. Yuki Tsunoda (Japan) – Alpha Tauri 1:22.020
16. Nicholas Latifi (Canada) – Williams 1:22,587
17. Sebastian Vettel (Heppenheim) – Aston Martin 1:22.636
18. Lance Stroll (Canada) – Aston Martin 1:22.748
19. Kevin Magnussen (Denmark) – Haas 1:22.908
20. Mick Schumacher (Gland/Switzerland) – Haas 1:23.005