Cars
Formula 1 Italian GP: Verstappen wins behind the safety car
Max Verstappen spoiled the Ferrari party at the Autodromo Nazionale di Monza. The Red Bull star wins the Italian Grand Prix ahead of Ferrari star Charles Leclerc to take his fifth straight win, 11th of the year and 31st overall.
Verstappen is booed by the Tifosi when he says: "A great race, we were the fastest on all tire compounds."
Already on lap six the reigning champion had moved up from seventh on the grid (after an engine penalty) to second. The reigning world champion then benefits from an early Leclerc pit stop during a virtual safety car.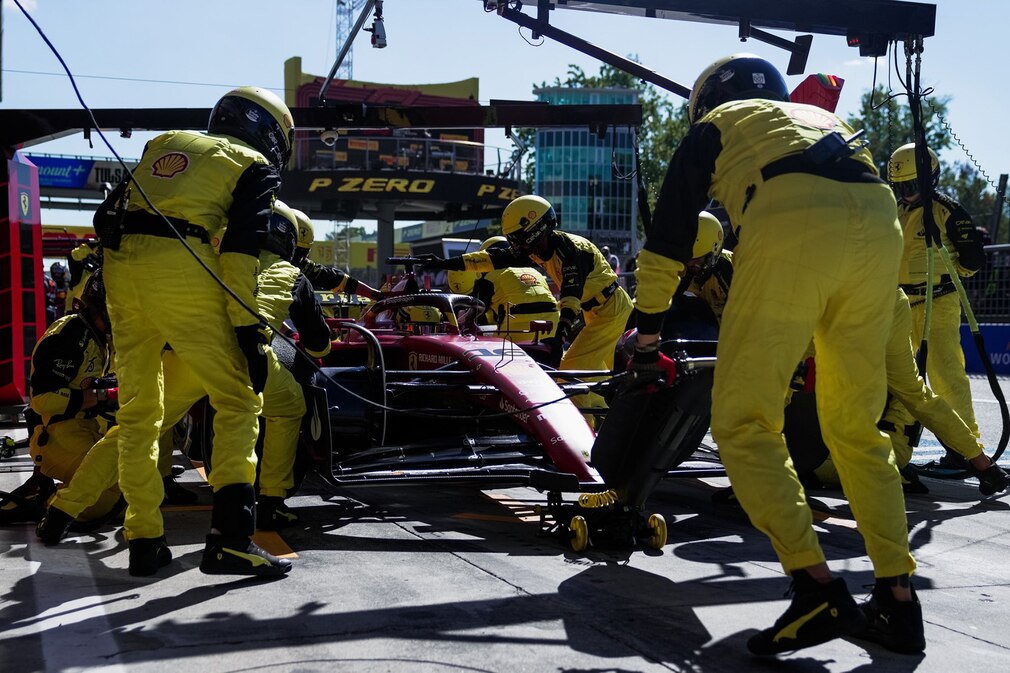 As a result, the Monegasque is forced to make one stop more than his opponent. Even a safety car phase four laps before the end of the race (Daniel Ricciardo out) cannot change the result. In the 1073rd GP it is the 13th race to end behind the safety car. The Tifosi acknowledge this with a shrill whistle concert.
Leclerc: "The end was frustrating. Of course I would have liked to win here in Italy, but we are working on that."
Mercedes driver George Russell is third ahead of Carlos Sainz, Lewis Hamilton and Sergio Perez. Nyck de Vries scored his first point on his debut in ninth place.
Mick Schumacher moves up from 17th on the grid to twelfth, convincing with a strong overtaking maneuver on Nicholas Latifi.
For Sebastian Vettel it is the next day to forget. The German parks his Aston Martin on lap twelve with engine failure. "The race wasn't that long for me," says a curt Vettel.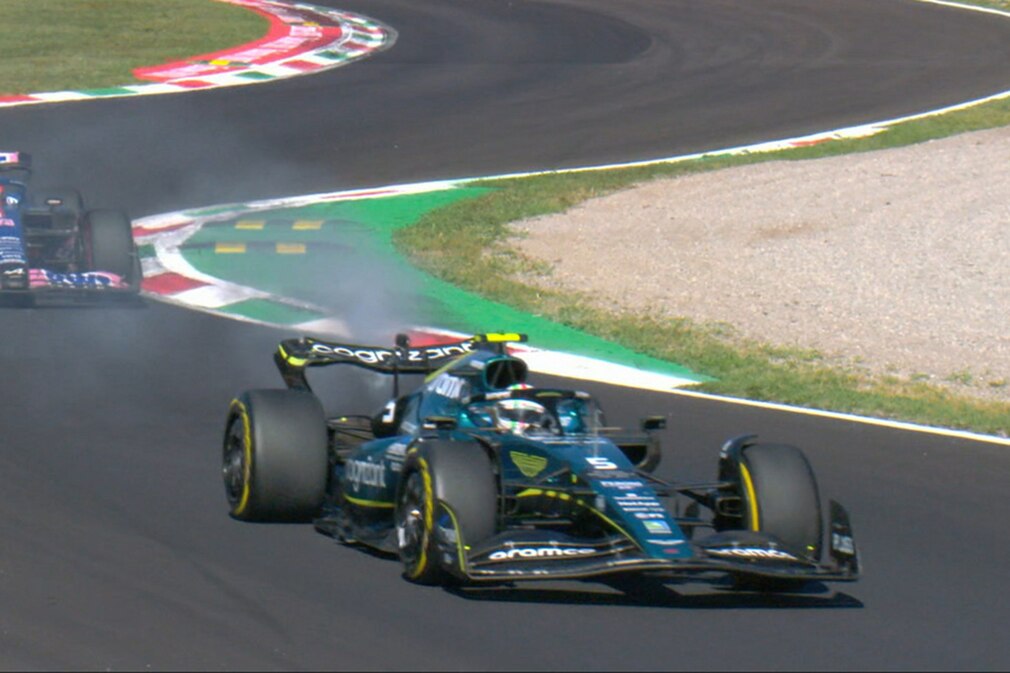 "Pity. About half a lap before the problem started to show up, then I was done. The track wasn't our thing here." His outlook with gallows humor: "Singapore suits me, it can't get any worse than here." Teammate Lance Stroll also has to park his green racer in the garage early.
Max Verstappen can already become world champion at the next race in Singapore. To do this, he has to score at least 22 points more than Leclerc, 13 points more than team-mate Sergio Pérez and six points more than Mercedes driver George Russell.
That would be the case if Verstappen wins, drives the fastest race lap and Leclerc finishes in 8th place at most and Pérez misses the podium.

Formula 1 Italian Grand Prix
result
1. Max Verstappen (Netherlands) – Red Bull 1:20:27.511 hours
2. Charles Leclerc (Monaco) – Ferrari +2.446s
3. George Russell (Great Britain) – Mercedes +3.405
4. Carlos Sainz Jr (Spain) – Ferrari +5.061
5. Lewis Hamilton (Great Britain) – Mercedes +5.380
6. Sergio Perez (Mexico) – Red Bull +6.091
7. Lando Norris (Great Britain) – McLaren +6.207
8. Pierre Gasly (France) – Alpha Tauri +6.396
9. Nyck de Vries (Netherlands) – Aston Martin +7.122
10. Zhou Guanyu (China) – Alfa Romeo +7.910
11. Esteban Ocon (France) – Alpine +8,323
12. Mick Schumacher (Gland/Switzerland) – Haas +8.549
13. Valtteri Bottas (Finland) – Alfa Romeo + 1 lap.
14. Yuki Tsunoda (Japan) – Alpha Tauri +1 lap.
15. Nicholas Latifi (Canada) – Williams + 1 lap
16. Kevin Magnussen (Denmark) – Haas + 1 lap.
failures:
Sebastian Vettel (Heppenheim) – Aston Martin (11th lap)
Fernando Alonso (Spain) – Alpine (32nd lap)
Lance Stroll (Canada) – Aston Martin (40th lap)
Daniel Ricciardo (Australia) – McLaren (46th lap)
Driver Rating
Status after 16 of 22 races:
1. Max Verstappen (Netherlands) – Red Bull 335 pts.
2. Charles Leclerc (Monaco) – Ferrari 219
3. Sergio Perez (Mexico) – Red Bull 209
4. George Russell (Great Britain) – Mercedes 203
5. Carlos Sainz Jr (Spain) – Ferrari 187
6. Lewis Hamilton (Great Britain) – Mercedes 168
7. Lando Norris (Great Britain) – McLaren 88
8. Esteban Ocon (France) – Alpine 66
9. Fernando Alonso (Spain) – Alpine 59
10. Valtteri Bottas (Finland) – Alfa Romeo 46
11. Pierre Gasly (France) – Alpha Tauri 22
12. Kevin Magnussen (Denmark) – Haas 22
13. Sebastian Vettel (Heppenheim) – Aston Martin 20
14. Daniel Ricciardo (Australia) – McLaren 19
15. Mick Schumacher (Gland/Switzerland) – Haas 12
16. Yuki Tsunoda (Japan) – Alpha Tauri 11
17. Zhou Guanyu (China) – Alfa Romeo 6
18. Lance Stroll (Canada) – Aston Martin 5
19. Alexander Albon (Thailand) – Williams 4
20. Nyck de Vries (Netherlands) – Mercedes-Benz 2nd
Constructor Score
1. Red Bull 544 pts.
2.Ferrari 406
3.Mercedes 371
4. Alpine 125
5. McLaren 107
6. Alfa Romeo 52
7.Haas 34
8. Alpha Tauri 33
9. Aston Martin 25
10.Williams 6