Cars
Formula 1 – Latifi beaten: De Vries convinces as Albon's replacement
Only Formula 1 writes these stories: When the Italian Grand Prix starts in Monza on Sunday, Max Verstappen is suddenly no longer the most successful Dutch motorsport driver in the field! The reason: Nyck de Vries celebrates his F1 debut for Williams.
Nyck de who? The 27-year-old from Sneek is Formula E World Champion (2021 with Mercedes) and two-time Kart World Champion (2010 and 2011). He has three official world championship titles in racing, one more than Verstappen (F1 world champion 2021, karting world champion 2013). In addition, De Vries also became Formula 2 Champion in 2019.
With this vita, his late chance in the premier class is more than deserved, but it is only possible due to the absence of Alex Albon from Williams due to illness, who has to undergo an operation at short notice after appendicitis: The Briton is doing well given the circumstances, But he can't drive in Monza – that's why De Vries' hour comes.
"I'm sorry for Alex, I hope he's okay and I wish him a speedy recovery," the 772nd driver in F1 history from Sunday directs his thoughts to the malad regular driver. De Vries doesn't try to suppress his smile: "Obviously it's an exciting time and a unique opportunity for me, even if it's very last minute," beams the Dutchman, who only gets his assignment an hour and a half before the final training session.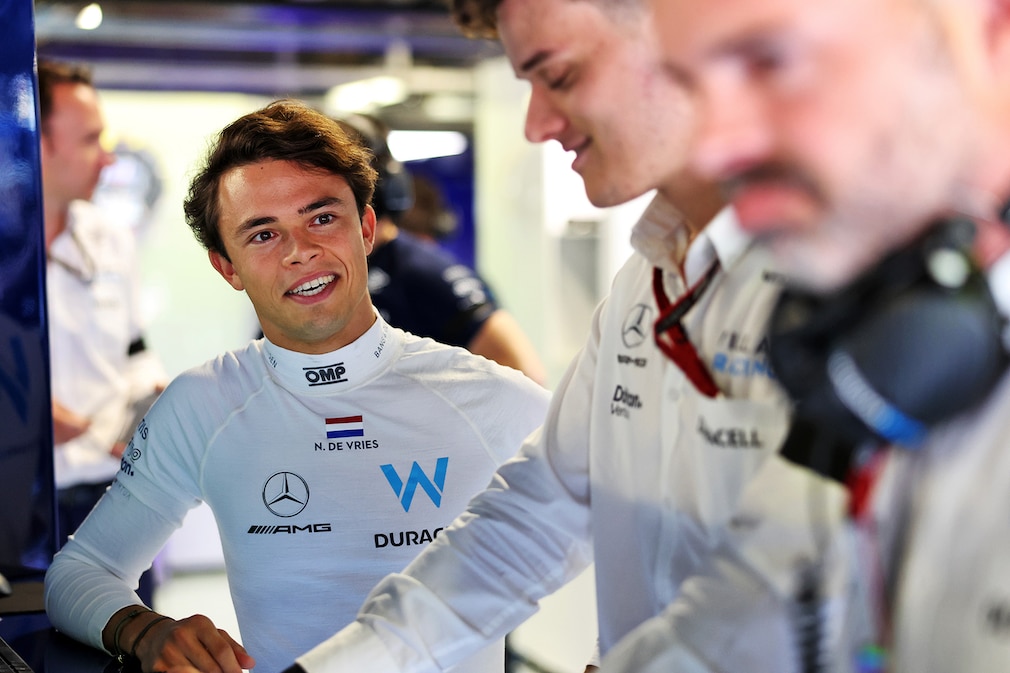 "When the call came, I was in the Paddock Club, drinking a cappuccino and chilling," laughs De Vries and reveals: "Mercedes rang the bell and said I should come down as soon as possible. From there it went on quickly Williams."
Curious: Mercedes junior De Vries was already allowed to take the wheel in Monza on Friday – but instead of Sebastian Vettel for Aston Martin, who are just as much an engine customer at Stuttgart as Williams.
"It helped that I had my first practice session here, even if I mainly did aerodynamic tests there. But it was definitely better than not having been in a car like this at all," says De Vries. "Nevertheless, it's tricky to get into another car with a different steering wheel. Every racing car has different characteristics, so you have to adapt quickly."
However, the replacement pilot managed this with flying colors on Saturday. In the third practice he finished 14th, less than a tenth of a second behind teammate Nicholas Latifi. In qualifying he then creates a small sensation and finally embarrasses the regular driver from Canada: While Latifi was eliminated in Q1 in 16th place, De Vries made it into the second qualifying section.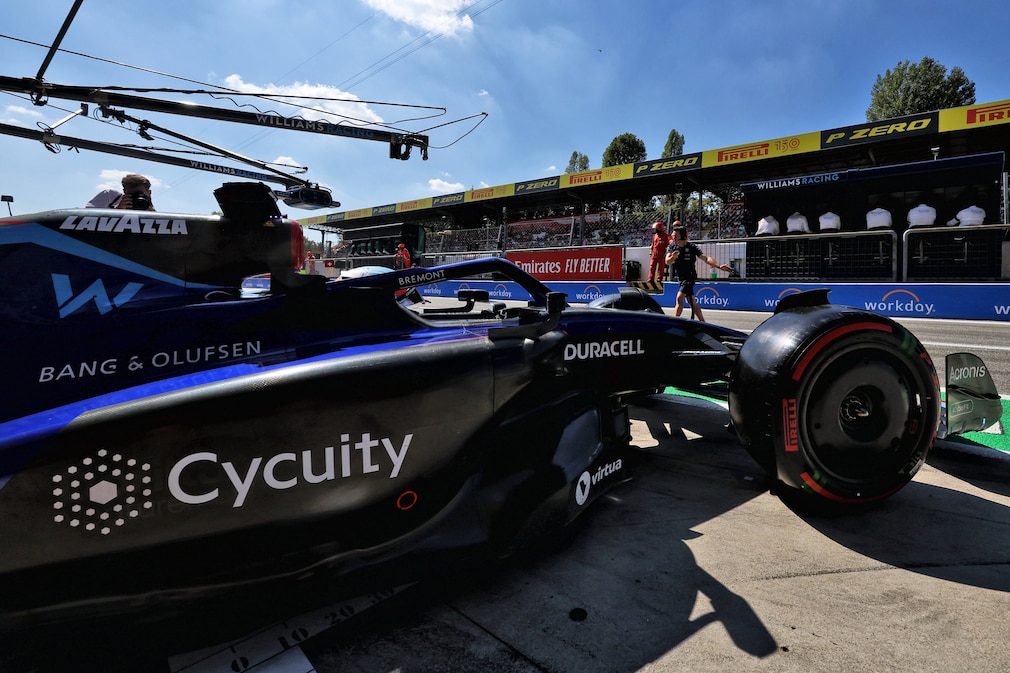 The ambitious Dutchman is still not completely satisfied: "I had so little time to prepare, which is why our session wasn't quite as smooth as I would have liked. We made a few mistakes, it wasn't perfect."
De Vries reveals: "That's how I lost my second attempt in Q2. I had one of Nicholas' steering wheels, but I'm actually used to Alex's switch positions. That's why I accidentally adjusted something, which caused the brake balance to go backwards and my rear wheels blocked in the chicane."
In the end, the Williams newcomer ended up in 13th position. Due to various penal transfers for the competition, he moved up to eighth place at the start. "Starting in the top 10 is great," De Vries couldn't help but smile. "Of course I'm a bit nervous, but I always put most of the pressure on myself anyway. And I'm trying to enjoy this moment too."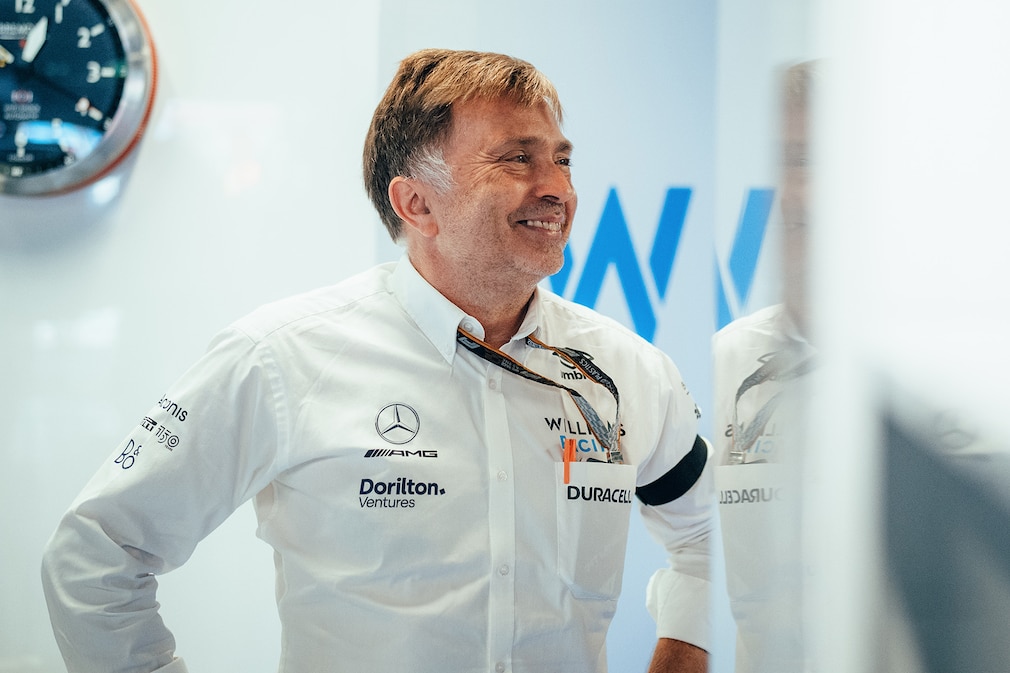 De Vries is not concerned about the more distant future this weekend: "There is not enough time for that and to be honest I try not to think too much about the possibility or about what I could do wrong – but rather about what I can do can do right." The only thing that is clear to him is that he wants to recommend himself for a regular place in Formula 1, no matter where.
"Yesterday (after training for Aston Martin; ed.) a number of people told me that green suits me perfectly. I answered them: 'Any color that I can wear here permanently suits me.' ' jokes De Vries.
One thing is certain: His spontaneous color change in Monza is already historic: For the first time since Graham Hill at the Grand Prix in Silverstone in 1969, a driver has entered a different car in the race (Lotus) than in practice (Brabham).