Cars
Formula 1 | Leak proves: Porsche plans to join Red Bull
It has been Formula 1's worst-kept secret for months: Porsche will be teaming up with Red Bull from 2026 to fight for the title under the new drive regulations with a higher proportion of electricity and biofuel.
Recently, the official announcement of the deal dragged on because the rules are still not officially set. But a leak now proves: Porsche wants to buy 50 percent of Red Bull Technology, the company that buys the chassis for the Formula 1 team.
Curious: In Morocco of all places, a Formula 1 fan became aware of official information in a newspaper. The approval of an application submitted jointly by Porsche AG and Red Bull GmbH was published there.
Background: Porsche and Red Bull had to report their project to the antitrust authorities. In Morocco, corresponding applications must be published after the positive decision of the authorities.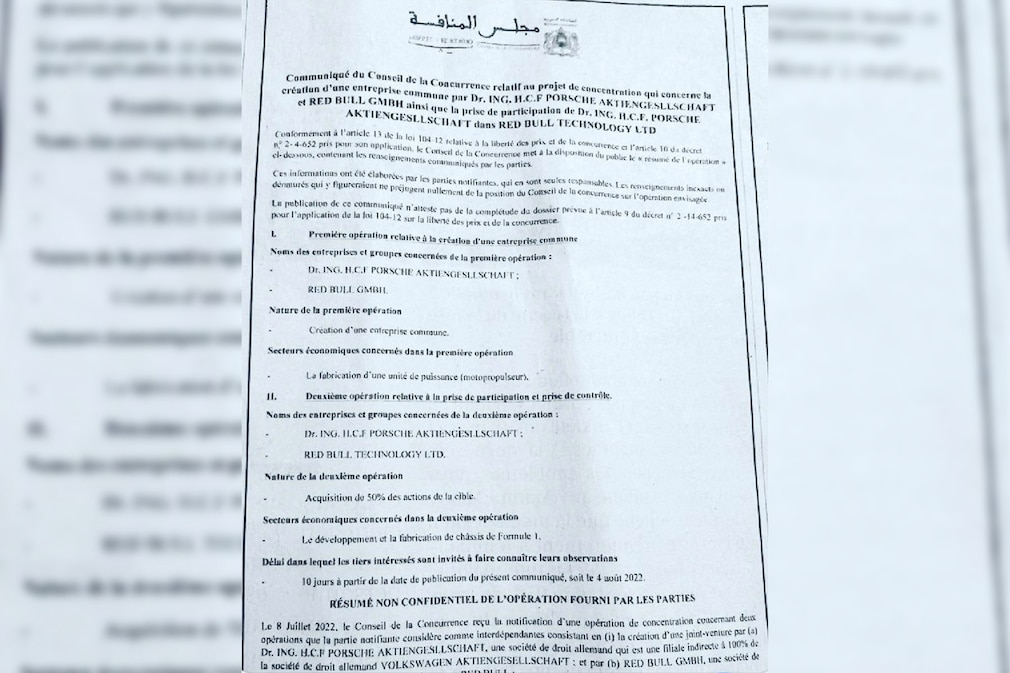 That does not mean that a corresponding deal has already been signed. However, it is an important indication of how far the plans have progressed.
According to Newsabc information, Red Bull would have preferred to announce the deal at their home race in Spielberg. But Mercedes and Ferrari repeatedly delayed the final rules from 2026.
Finally, it was still about the number of hours allowed on the test bench and the material (aluminium or steel) for the pistons of the combustion engine.
The set of rules is now to be finalized by the FIA ​​​​World Council on August 2nd. The deal can then be signed and published at short notice.
Now it is also clear: Porsche will not only appear as an engine supplier, but as an equal partner. According to the British from Autosport, which received the Moroccan ad as the first medium, the contract will be concluded for ten years.
Negotiations were already entering their final phase in Spielberg. Volkswagen Motorsport Director Fritz Enzinger was also present there to get the contracts dry.
He did not want to comment officially on the status of the negotiations, but indicated a positive development.