Cars
Formula 1: Leclerc boils Verstappen, Schumacher shines
Charles Leclerc spoiled the orange party for around 40,000 Dutch fans at the Red Bull home game in Spielberg. The Ferrari star wins the Austrian Grand Prix ahead of Max Verstappen and Lewis Hamilton. It is Ferrari's first win at Spielberg since 2003.
Verstappen still wins the start, but cannot quite keep up with Leclerc's speed in the race with more rapidly degrading tires. The Monegasque overtakes the reigning world champion three times (after the start and each pit stop) and crosses the finish line with a lead of 1.5 seconds. This reduces his deficit in the World Championship to 38 points and is now in second place.
"With the first three sets of tires we were exposed to extreme degradation," says Red Bull Motorsport Director Helmut Marko. "But as far as possible we did damage limitation."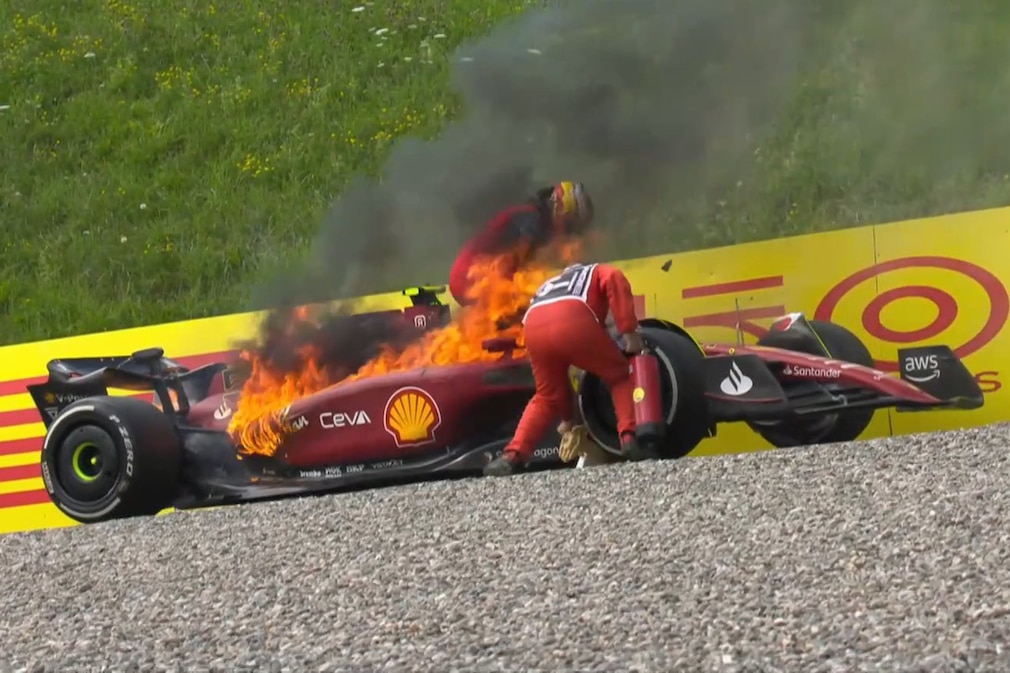 Leclerc still has to tremble in the last few laps: his accelerator pedal no longer moves completely back to the starting position. This is also worrying for the Ferrari star because his teammate Carlos Sainz rolled out on lap 57 with engine damage.
Explosive: The burning red racer rolls backwards in the direction of the track. Sainz can therefore not get out immediately. The Spaniard gets hot under his butt for a moment before he escapes the flames in time.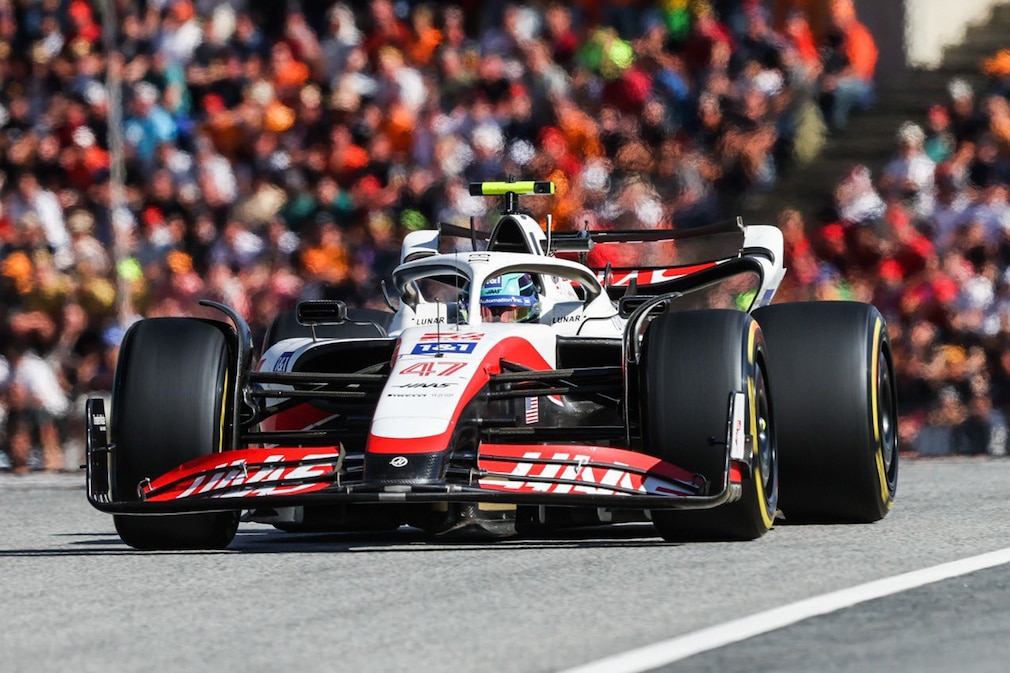 Strong performance by Mick Schumacher: The Haas driver finished sixth and scored his next eight World Championship points. More importantly, he overtook Lewis Hamilton, Fernando Alonso and his teammate Kevin Magnussen, among others. The fans therefore voted him Driver of the Day for the first time. "Fantastic performance," praises team manager Günther Steiner over the radio.
Sebastian Vettel ends up in 17th place after a weekend to forget. As in the sprint, the Aston Martin star is thrown into the gravel trap again, this time by Pierre Gasly, who gets a 5-second penalty for it.
Mercedes driver George Russell is fourth, Esteban Ocon fifth.
Formula 1 Austrian Grand Prix
result
1. Charles Leclerc (Monaco) – Ferrari 1:24:24.312 hrs.
2. Max Verstappen (Netherlands) – Red Bull +1.532s
3. Lewis Hamilton (Great Britain) – Mercedes +41.217
4. George Russell (Great Britain) – Mercedes +58.972
5. Esteban Ocon (France) – Alpine +1:08.436 mins
6. Mick Schumacher (Gland/Switzerland) – Haas + 1 lap.
7. Lando Norris (Great Britain) – McLaren +1 lap.
8. Kevin Magnussen (Denmark) – Haas +1 lap
9. Daniel Ricciardo (Australia) – McLaren + 1 lap.
10. Fernando Alonso (Spain) – Alpine + 1 lap
11. Valtteri Bottas (Finland) – Alfa Romeo + 1 lap.
12. Alexander Albon (Thailand) – Williams + 1 lap
13. Lance Stroll (Canada) – Aston Martin +1 lap.
14. Zhou Guanyu (China) – Alfa Romeo + 1 lap.
15. Pierre Gasly (France) – Alpha Tauri +1 lap.
16. Yuki Tsunoda (Japan) – Alpha Tauri +1 lap.
17. Sebastian Vettel (Heppenheim) – Aston Martin + 1 lap.
failures:
Sergio Perez (Mexico) – Red Bull (25th lap)
Nicholas Latifi (Canada) – Williams (49th lap)
Carlos Sainz Jr. (Spain) – Ferrari (57th lap)
Driver Rating
Standing after 11 of 22 races
1. Max Verstappen (Netherlands) – Red Bull 208 pts.
2. Charles Leclerc (Monaco) – Ferrari 170
3. Sergio Perez (Mexico) – Red Bull 151
4. Carlos Sainz Jr (Spain) – Ferrari 133
5. George Russell (Great Britain) – Mercedes 128
6. Lewis Hamilton (Great Britain) – Mercedes 109
7. Lando Norris (Great Britain) – McLaren 64
8. Esteban Ocon (France) – Alpine 52
9. Valtteri Bottas (Finland) – Alfa Romeo 46
10. Fernando Alonso (Spain) – Alpine 29
11. Kevin Magnussen (Denmark) – Haas 22
12. Daniel Ricciardo (Australia) – McLaren 17
13. Pierre Gasly (France) – Alpha Tauri 16
14. Sebastian Vettel (Heppenheim) – Aston Martin 15
15. Mick Schumacher (Gland/Switzerland) – Haas 12
16. Yuki Tsunoda (Japan) – Alpha Tauri 11
17. Zhou Guanyu (China) – Alfa Romeo 5
18. Alexander Albon (Thailand) – Williams 3
19. Lance Stroll (Canada) – Aston Martin 3rd
Constructor Score
1. Red Bull 359 pts.
2.Ferrari 303
3.Mercedes 237
4. McLaren 81
5. Alpine 81
6. Alfa Romeo 51
7.Haas 34
8. Alpha Tauri 27
9. Aston Martin 18
10.Williams 3