Cars
Formula 1 Marc Surer: That's why VW entry makes sense
Marc Surer, the decision to enter the VW Group in Formula 1 is approaching. There is currently an Audi share purchase at McLaren and a Porsche engine cooperation with Red Bull. How do you rate that as a former BMW sports director? How do these internal discussions take place?
Marc Surer: It's called a template. You must present a submission to the board. It has already happened. We've heard that two projects, Audi's and Porsche's, have already been completed internally. Now the whole group just has to say: Yes, you can do it! But that also means that the templates have already been approved internally. The last step is now a question of principle. The long-term planning of a group plays a major role in this.
What speaks for an entry?
It's about two Volkswagen brands that need the sport. You bought an Audi because there was an Audi quattro in the World Rally Championship. They still live off Walter Röhrl's and Michele Mouton's successes. And if Porsche doesn't race, what is Porsche then? So the two brands have to do racing. That's why I think it will be approved by the group. And one has to say: Both have already chosen good partners.
In what way?
When I think that Andreas Seidl is now team boss at McLaren and that the German connection would then work again, I just have to smile. And Red Bull and Porsche are also very close. That just fits.
Nonetheless, it's a lot of money. At Audi, there is even talk of one billion euros. How can something like that be justified?
Perhaps Norbert Haug could say something about that, because back then he managed to convince Mercedes to buy their own team – even though BMW had just left Formula 1. And how did he do that? He compared the presence of sport in the media and what it would cost if you had to invest in advertising. That's the point. Such a presence and reach is almost priceless through advertising. With Formula 1 you simply have it. That's why it makes sense.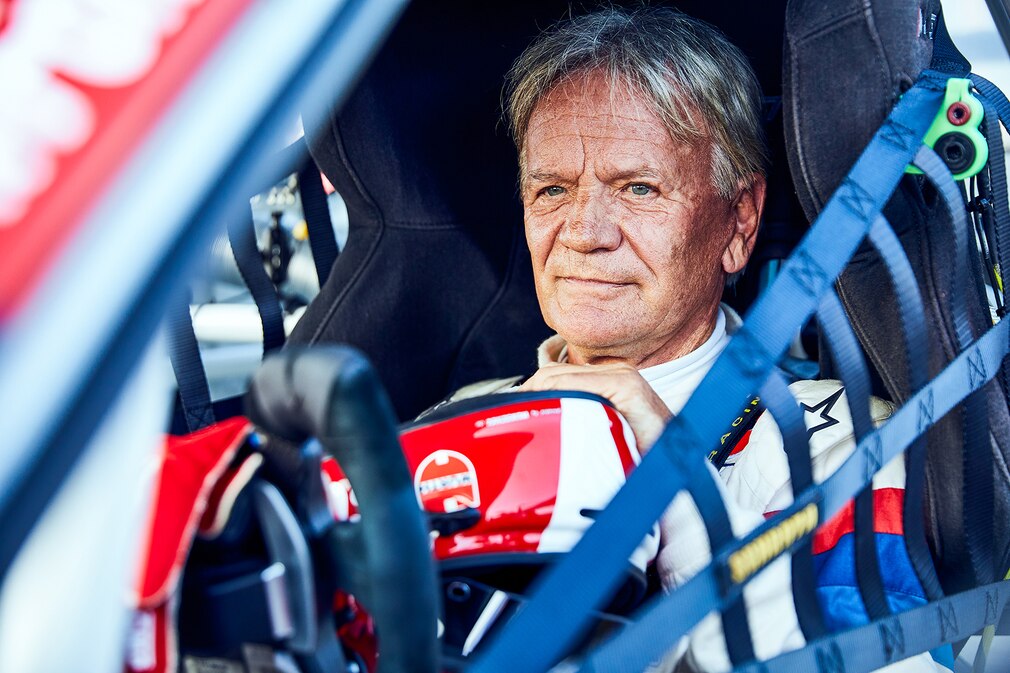 Even if you get on with two brands and drive against each other? Volkswagen always manages to field Audi against Porsche.
That's right – you're targeting two target groups at the same time: Audi and Porsche fans. Because both have a sporty image, that's okay. Porsche versus Audi – we enjoyed that at Le Mans and hopefully will be back in Formula 1 soon. And then there's the troublemaker from Italy. This is going to be exciting.
With regard to the marketing aspect, of course, success is also important. Do you think VW can be equally competitive in 2026?
Yes. We'll get new regulations, so everyone has the same requirements. The two brands have experience from Le Mans, where they also drove hybrids. E-fuels are new to everyone. In addition, both rely on chassis that are backed by good people. Whether it's McLaren or Red Bull – they know how to do it. Therefore both can be successful.
Formula 1 on TV
In 2022, Formula 1 will run on Sky. Last year, the broadcaster introduced a new TV channel especially for the premier class: Sky Formula 1. Here there is motorsport 24 hours a day. All practice sessions, all qualifying sessions, all races are always live and without commercial breaks. In addition, Sky also broadcasts the support races Formula 2, Formula 3 and the Porsche Supercup. Historical races and special programs are also on the programme.