Cars
Formula 1 – Marko: "The World Cup is not lost yet"
Dr. Marko, Max Verstappen seems to be getting impatient after three races. After two retirements, he blasphemed that he needed 45 GP this season to defend his world title. What do you think?
Helmut Marko (78): I do not think so. The two defects we had were of different nature. We are working tirelessly with our motor partner to prevent this from happening again. But basically two failures in three races are an absolute no-go!
Does that mean that the World Cup is far from over for you, despite the fact that you are already far behind?
Of course not. We have twenty races left. With Sebastian Vettel we were 44 points down at the halfway point in the season, but we still won. Even then against Ferrari. In addition, in the first two races of the season we were on an equal footing with Ferrari. Only at the third event in Melbourne did we not stand a chance against Charles Leclerc. At least in the race. That had something to do with the graining of the tires and an imperfect vehicle setup.
Her team boss Christian Horner says: "We'd rather make a fast car reliable than a reliable car fast". Would you agree with that?
Yes, that is the easier task. Whereby: The technical problems did not necessarily have to do with the chassis. But maybe with bouncing (jumping on the straight, ed.). It may well be that it was so strong in Australia that it tore the fuel line. But that is still under investigation.
When was the last time you spoke to Max?
late last week.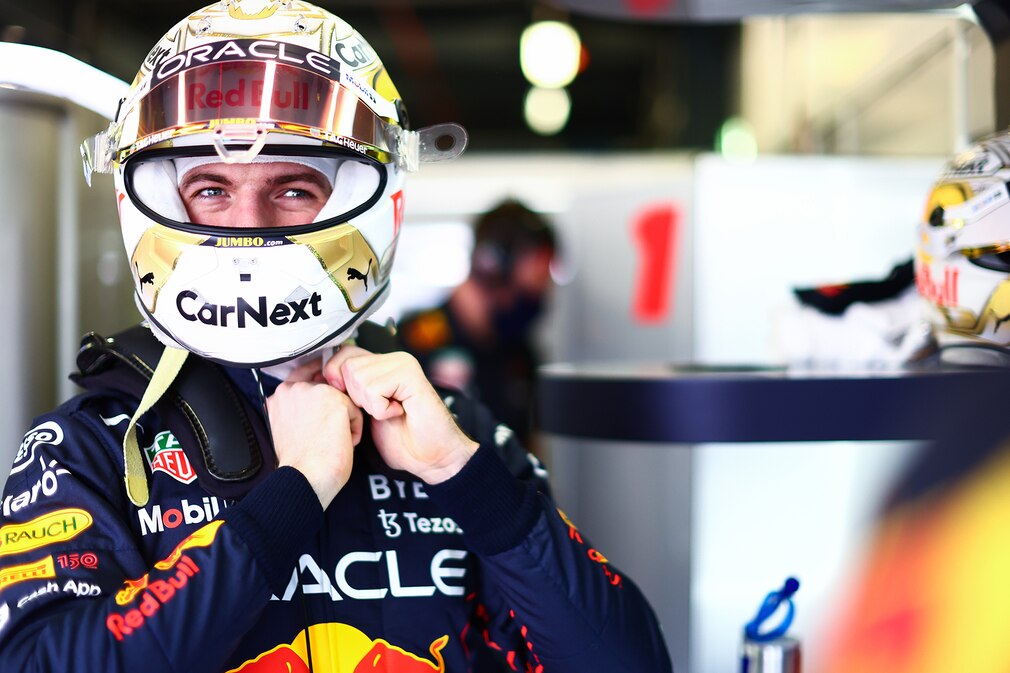 He seems very impatient. How do you keep him motivated?
His youthful age is predestined for impatience. I told him we still have 20 races left with over 500 points up for grabs with sprint races and fastest laps. Nothing is lost there. However, the Ferrari is a very reliable car that is fast in all conditions. And apparently always drives in the right tire window from the start. It's more difficult with our car. We need a lot longer to do that. We have to work on that.
In contrast to Red Bull and Mercedes, Ferrari wrote off the 21st season very early and concentrated entirely on building the new car with the completely different rules. Does it pay off now?
That was definitely an advantage. But we didn't really have a choice because we were fighting for the title with Mercedes until the very end. And this world title was extremely important to us. But when you see the problems Mercedes is having with the car, then we managed it well.
Did you have Ferrari in mind like that?
After the first tests in Barcelona it was clear that Ferrari has a very competitive car. Especially in the hands of Leclerc. In addition, we are heavier, Ferrari has come closer to the weight limit than we have. We believe that we have ten kilograms too much. That's at least three tenths. That gives us additional hope because we'll be three tenths faster just because we're slimming down.
When is it then?
Not yet in Imola, unfortunately. We hope we made it to Barcelona.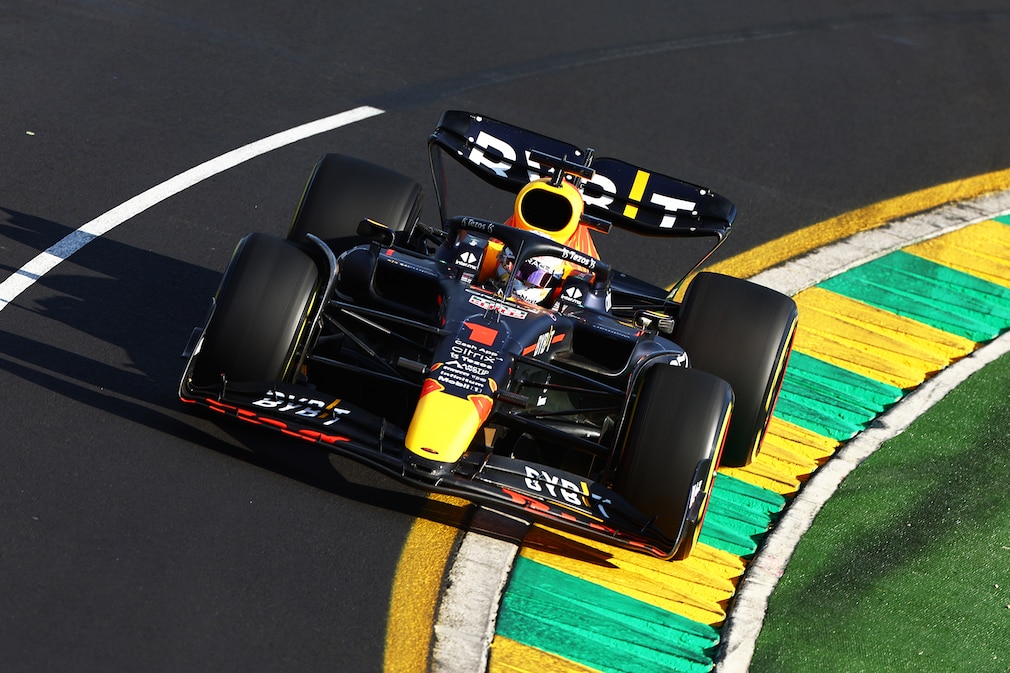 Why is it so difficult to make a car ten kilograms lighter?
Because you can't simply build a chassis ten kilos lighter. You have to start in all areas. Then there is the budget limit. And you shouldn't jeopardize reliability. Even if the bouncing doesn't look that brutal with us from a purely visual point of view, the loads are enormous. You have to find a healthy middle ground, but that doesn't happen overnight.
Speaking of the budget cap: Because the transport costs have shot up, there are discussions about increasing the budget again. How advanced are these talks?
Unfortunately, the fact that the teams almost need unanimity to change something like this is not well resolved in the regulations. And at the moment there is the usual naysayer Andreas Seidl from McLaren. But even he's thinking about it. One thing is clear: the fact that transport costs have tripled in some cases means that you have to be able to react flexibly. Costcap is good, but this is Formula 1, the ultimate pinnacle of motorsport. We had the pandemic, now the terrible war in Ukraine. We just have to deal with that.
Let's get back to the drivers and how they deal with the new cars. You mentioned that Leclerc is clearly faster at Ferrari this year than teammate Carlos Sainz, for example. How do you explain that?
Oddly enough, we have the opposite effect. Sergio Perez is much closer to Max than was the case in 2021. The simplest explanation for this is: the new cars with less downforce suit some drivers better and others less. Sainz is an intelligent, very hard worker. He will work off his backlog in the future. In Australia he was closer, but then he was unlucky with the red flag and later with the steering wheel. Perez is very happy with the setup of the car. Max finds it even harder. He hasn't found the right balance yet and therefore doesn't have the fullest confidence in the car. His aggressive driving style doesn't quite go together with the new cars.
Before the season you said that winning the title made Max calmer. But that doesn't look like it at the moment…
…they don't know how he used to be. He's actually calmed down a lot. Even after the retirement in Melbourne he was very relaxed in the pits. He knows he has another fast package that just needs to be properly sorted out.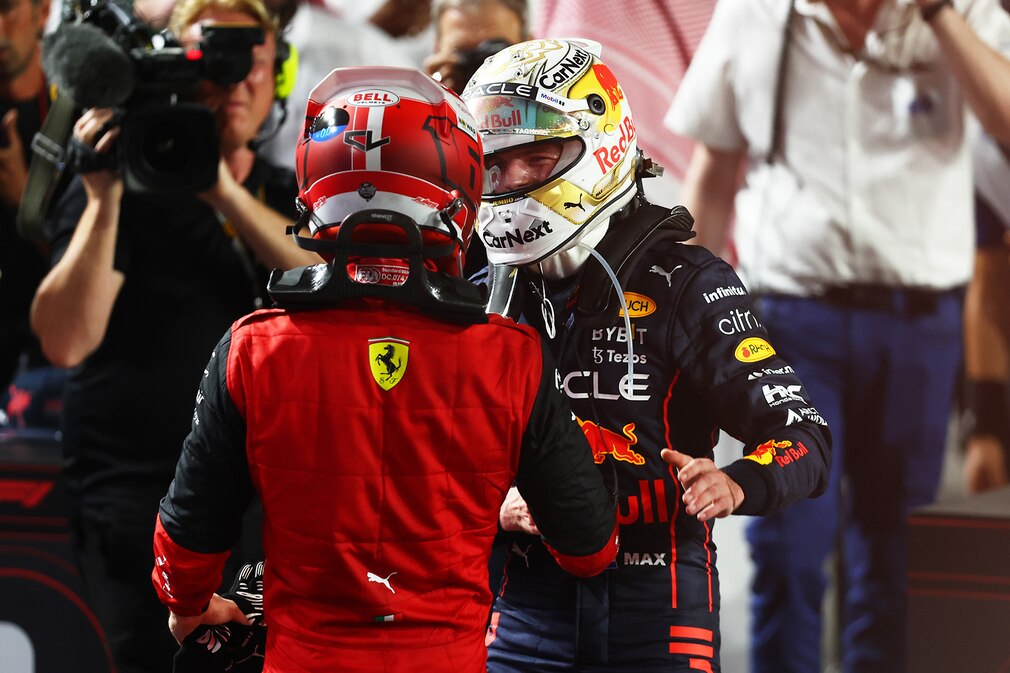 Last year you fought with Mercedes, now with Ferrari. What is different?
Ferrari and we have a similar approach. There is passion, there is fascination, there is sport in the foreground. At Mercedes, there was a lot of politics involved with him, which creates a different atmosphere. With Ferrari there is a better relationship. What's more: Max is now driving against Leclerc, they grew up together in karting, have known each other for a long time, are a generation. It was different with Lewis Hamilton: He is much older, he was the king whose throne was shaken by a much younger one. From a psychological point of view, this is a completely different requirement.
Are Leclerc and Verstappen driving on the same level?
First of all: Leclerc has won a lot less than Max and last year Sainz was on an equal footing with him. But Leclerc gets along much better with the new Ferrari, he drives extremely fast and error-free. His self-confidence has increased a lot. It's a bit reminiscent of Max's sovereignty last year. Now we just have to look to break through this dominance.
Will there be a generation change in the premier class this year?
I guess so. With Verstappen, Leclerc, Norris and Russell we now have four drivers who will shape the coming years.
So are Hamilton and Vettel past their prime?
Hamilton still has a wealth of experience. You could see that a lot last year, especially when it came to how he was able to set great times with extremely worn tires. But there comes a point when the routine can no longer quite keep up with the youthful enthusiasm, verve and pure speed. In the case of Sebastian, there is also the fact that he is certainly the most disadvantaged of all in terms of the car.
Would you advise Vettel to quit under these circumstances?
Basically, quitting in the middle of the season doesn't fit the strong character that Sebastian is. But there should be an improvement from the team soon, otherwise it will become increasingly difficult to stay motivated. In any case, it hurts my soul to see a four-time world champion in such a situation.
Niki Lauda was also a character. Nevertheless, he gave up in the middle of the season in 1979…
…it was different with Niki: Unlike Sebastian, he had a more or less competitive car back then. But he realized that it just didn't fit anymore. It's different with Vettel: He has a two-year contract and is in a bad vehicle. He fights and tortures himself to do better. An alternative would be to tick off the season now and move on to next year. In that case, I think Vettel doesn't want to bother anymore to help the team.
What is going wrong at Aston Martin? It can't be due to a lack of money or resources.
My remote diagnosis: It's still a team sport. You need team spirit and cohesion. That's why we were able to keep our important people on board for a very long time, despite many poaching attempts. Even if some attempts by Aston Martin to poach us were successful. But it's no use just poaching individual people and then believing you'll be successful.
Did Aston Martin poach the wrong people?
Marko smiles: I'd rather not comment on that.
Last topic: When the VW Group gave the green light for its daughters Audi and Porsche to enter Formula 1 a good ten days ago, they proposed marriage to Porsche in particular. How far are the negotiations?
It wasn't long ago that VW said yes. Therefore it is a logical situation for two partners like Porsche and Red Bull to enter into talks. That will happen now.
record conversations? Isn't that a bit of an understatement? It would be better to continue the conversation…
Marko smiles: I want to stick to my wording.

Formula 1 on TV
In 2022, Formula 1 will run on Sky. Last year, the broadcaster introduced a new TV channel especially for the premier class: Sky Formula 1. Here there is motorsport 24 hours a day. All practice sessions, all qualifying sessions, all races are always live and without commercial breaks. In addition, Sky also broadcasts the support races Formula 2, Formula 3 and the Porsche Supercup. The program also includes historic races and special programs.