Cars
Formula 1 – Marko: Verstappen better than once Vettel
Dr. Marko, to what extent does this season remind you of the 2011 season?
Helmut Marko (79): 2011? Good, I know what you mean. In 2010 we won the first title with Sebastian Vettel in the last race. In 2011, defending the title was more of a walkthrough. In the case of Max, the comparison with 2010 is a little correct, but you can't compare 2011 and 2022.
How come? His victory in Belgium was extremely superior. He was in a league of his own…
Yes, but for the most part that was Max, who can just soar above anything, especially in driver sector two at Spa. And: The track suited our car right from the start. But that is and was not always the case. In 2011, Ferrari wasn't as strong an opponent as it is now. They had Fernando Alonso but not such a good car. This year Ferrari had some technical issues and made some strategy decisions that played into our hands. But in terms of pure speed, unlike in 2011, they are basically on par with us. But we have Max.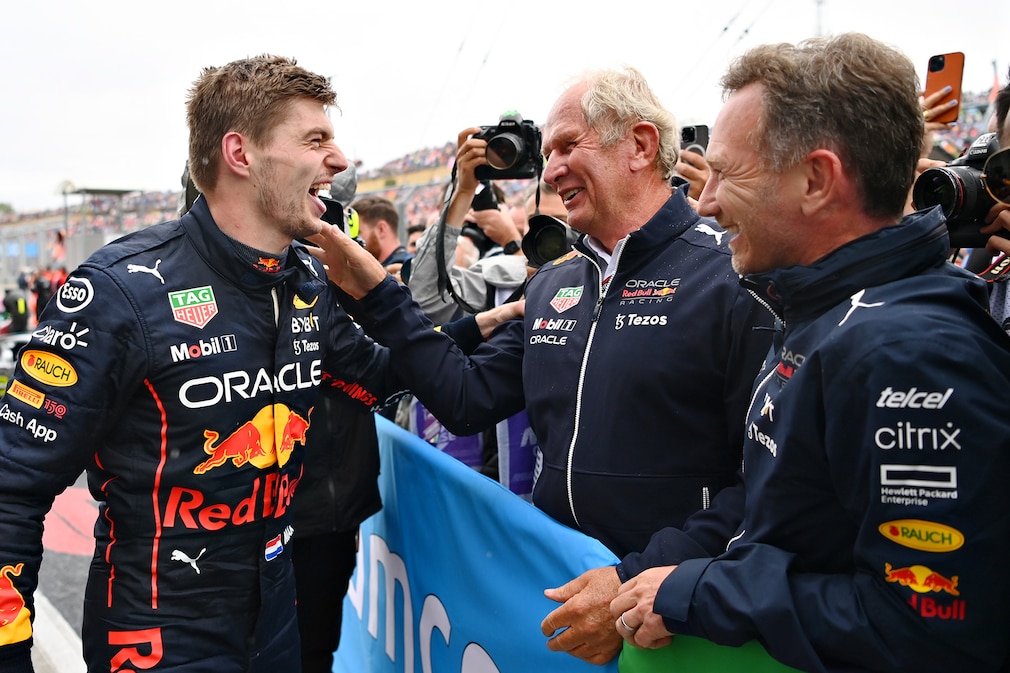 How far is he already at his performance limit?
He's still a long way from reaching his performance limit. He is still in a learning phase. Even if it sounds unbelievable: Max will be even better in the future. Although he is already driving at an extremely high level. An example: He can now do the same lap times or faster with less risk. In Budapest you could see his development after the start. He had trouble accelerating and just let the other cars pass because he knew he'd get them again. Two years ago he would have held out – and achieved a worse end result. Bottom Line: We're seeing a better and better Max, but we haven't seen the best yet.
Does the fact that he won the world championship also play a role in his tire process?
Yes, it makes him calmer and more relaxed. Because he has already reached his goal. Everything else is just an addition.
How much do you notice your maturing process in your private life? For example, in conversations that have nothing to do with motorsport?
Overall he's much more confident. An example: In Spa, a very touched Jacky Ickx came to me and proudly told how Max approached him and engaged in lively conversation. The Belgian racing icon did not expect that. Of course, this also shows that Max knows a lot about the history of racing. He's very similar to Sebastian Vettel.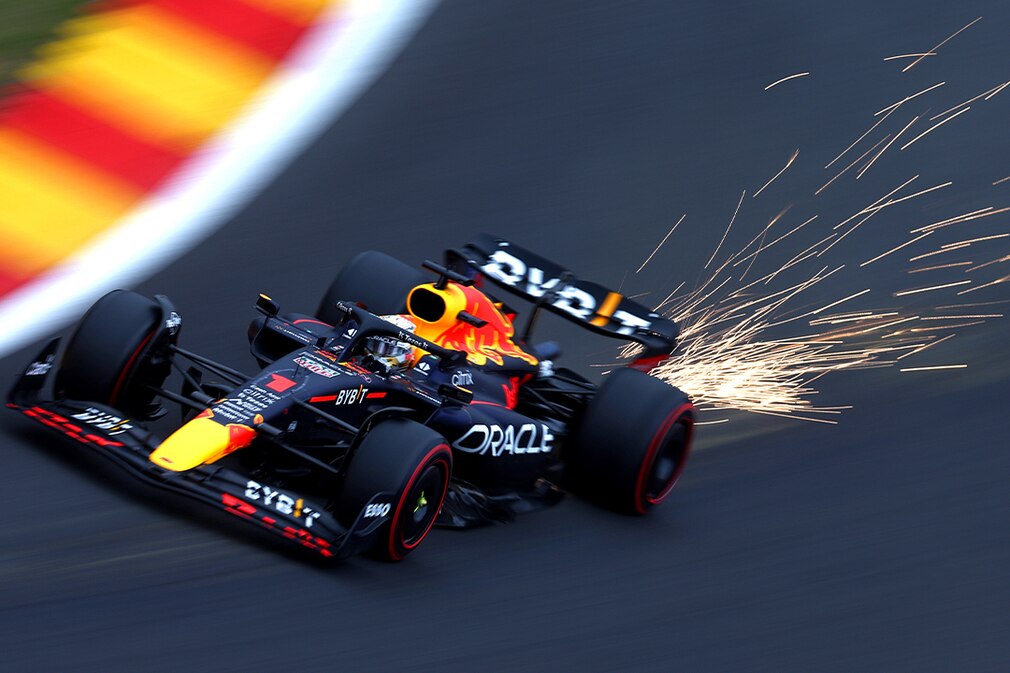 How good is Max Verstappen really?
He's definitely the fastest driver Red Bull has ever had.
So also faster than your four-time world champion Sebastian Vettel…
Exactly. Max doesn't need a build-up phase to be at the limit right away. He can go full throttle immediately. That's just the unbelievable natural talent and the resulting exorbitant basic speed. In addition, there is fantastic vehicle control – especially in the limit area. That's why I compared him to Ayrton Senna in his early years. I didn't just make friends that way. My good friend Gerhard Berger wrote to me at the time that the comparison would be far-fetched. Today he no longer contradicts when Max is compared to Senna.
What were Vettel's strengths?
He was an extremely meticulous worker with an enormous basic speed. But in this respect, Max is just one step further.
Would you have thought at the time that there would be another step up from Vettel?
Not then. So we thought Sebastian was the cream of the crop. But then Max came.
What other goals do you have with him?
More titles to win. But I doubt we'll see Max ride until he breaks all the records. Even if he could. However, he's the type of guy who will pack up his kit and leave when it's no longer fun for him. Then he stays for all the money in the world. And that can happen faster than anyone thinks.
Keyword resignation: What do you think about Sebastian Vettel?
It's correct and consistent. He's become a great letter writer. He wrote me a very nice and meaningful letter on his farewell. So I called him and we had a great conversation. Anyway, I told him that he had done everything right and that he can sit back and think about what he wants to do in the future. He doesn't have a bad bank account, he's an intelligent young man, so there are a number of options. But I don't think he will return to Formula 1 in any way. Unless in a position that is important and strong enough to really make a difference.
Now you can say it: Two years ago, did Red Bull consider bringing him back to Red Bull after his time at Ferrari?
We've thought about it. We had a free cockpit, but then we gave it to Sergio Perez. Two alpha animals like Sebastian and Max in one team – we didn't want to and couldn't do that to each other. It was easier with Perez. Actually, as a team, you want to have alpha animals – but two as extreme as Max and Sebastian would have been too many.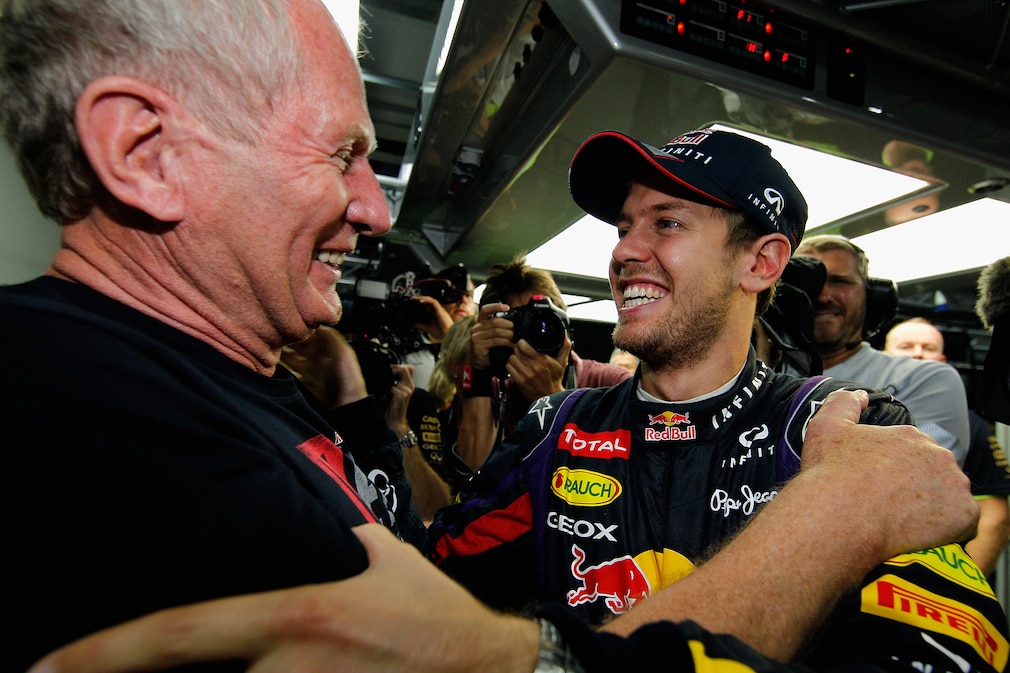 What is your first memory of Vettel?
To a young self-confident fellow with a lot of iron in his mouth. You have to know that when he was 17 and won 18 of 20 races in Formula BMW, he was still wearing braces. What impressed me: instead of being happy about the 18 victories, he struggled with the two races he didn't win. Then I thought: This is one for us!
And how was the first encounter with Max Verstappen?
There were some meetings with father Jos and his son that I can't remember. However, the decisive meeting took place after a Formula 3 race at the Norisring. There, Max was so superior in the rain that I had no doubts about taking him.
When he was playing, Jos had the reputation of being as spirited as he was gifted fast. What can you say about him?
Only good. He prepared his son optimally for everything and our cooperation is more than good. But he's always good for surprises (Marko smiles).
Like Michael Schumacher in Germany 30 years ago, Max Verstappen triggered a sensational motorsport boom in the Netherlands. In Germany, Formula 1 falls into a hole after Vettel's resignation. What has to change here for things to change again?
Very simple: You have to find and promote a young karting talent with the necessary work ethic again. The talent, the necessary basic speed, is the decisive factor.
But karting has become far too expensive. Parents can't and don't want to afford that anymore…
…there are always ways and means, believe me. But it's true, there is nobody in Germany and Austria to keep an eye on. One thing is certain: the industry or whoever has to start funding programs, then there will be someone again at some point. Don't forget how long Germany was in the doldrums before Michael Schumacher could unleash a storm of collective enthusiasm.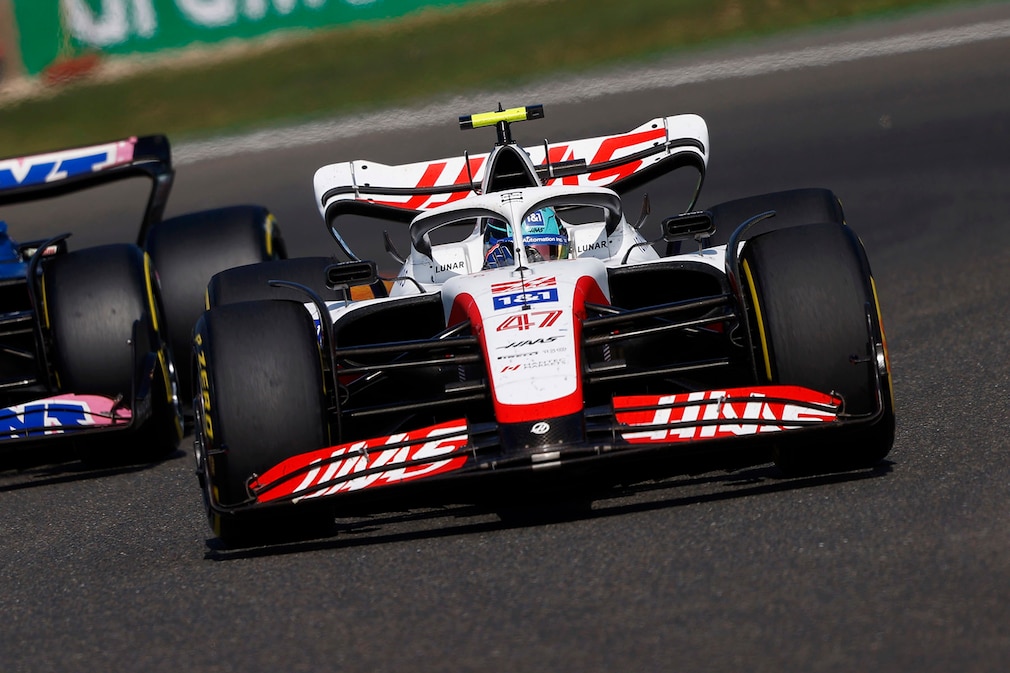 Mick Schumacher is the last remaining German hope. What do you think of him?
He started badly but then found great form. His speed at Silverstone, for example, was extremely impressive. There's still a little lack of consistency.
If Gasly Alpha leaves Tauri, there would be a place for Mick Schumacher in the Red Bull program…
Firstly, Gasly has a contract with us for next year. Secondly: Our Franz Tost is close to him and believes in him, but as long as Mick Schumacher is in Ferrari's support program we will not deal with him.
Audi has officially announced its entry into Formula 1. Four-ring boss Markus Duesmann did not hesitate to announce the entry of sister company Porsche, in a manner of speaking in cooperation with Red Bull. What can you say about that?
Nice of him. But hasty. There are talks, but there is nothing to announce from our side yet. I can only say: Formula 1 is currently booming in such a way that it is a logical step for every manufacturer to think about getting involved. There are some manufacturers, not just Germans, who are also interested in it. As for Porsche, we're not talking about unlaid eggs.
But before the eggs come, you have to talk to the chickens…
…we do too. Mr. Blume and Co. are by no means unknown to us.
Going back to the Formula 1 boom, are you aware that you were a big part of that too?
Yes, because of Max and because we were able to end Mercedes' monotonous winning streak with him. And Netflix has helped with its documentary series specifically in the US.
Have you seen the Netflix documentary?
Only five minutes, then I fell asleep. It's all too bloated for me. The right platform for Mr. Steiner and Co. Less for me.