Cars
Formula 1 – Max Verstappen: "Even as a child it was my goal"
Max Verstappen, how do you feel as a Formula 1 world champion?
Max Verstappen: It's incredible. I had a bad start and fought the whole race. On the last lap the chance suddenly came. It's crazy. I don't know what to say. These guys here, my team, they deserve this. I love them very much. This year has been amazing.
Describe the last lap from your point of view!
Verstappen: Finally a little luck for me. I would also like to thank Checo (Perez; d. Ed.). He drove sensationally today. That was great teamwork and he's a great teammate.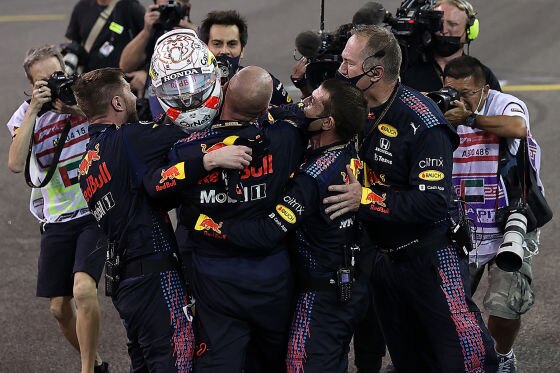 How much does this title mean to you?
Verstappen: Even as a child, my goal was to become a Formula 1 driver and to be on the podium as world champion. At that moment everything comes back to my head. The trips, everything my father and I did together. My family, my friends, almost everyone who has always pushed me, are here. It's just awesome.
How is it going on now?
Verstappen: My team knows I love it. I hope we can do this together for another ten or fifteen years. There is no reason for me to change. I want to stay with them for the rest of my life and I hope they let me. It's amazing and I'm so happy. Christian (Horner, Team Principal) and Helmut (Marko, Motorsport Director) trusted me and brought me to the team in 2016. Of course it was our goal to win this world championship. Now we've done it.
How do you rate the performance of your rival Lewis Hamilton?
Verstappen: Lewis is a great driver, a great competitor. The two teams made things difficult for each other, but that's part of the sport.
(Recorded by Bianca Garloff)