Cars
Formula 1 Max Verstappen: This is how the MAXimum world champion ticks
The scene is symbolic of the career of Max Emilian Verstappen (24). A few minutes after the Dutchman raced through the finish line first after a chaotic final spurt at the Abu Dhabi Grand Prix in 2021, he crouched down in the catacombs of the racetrack with his father Jos (49).
They both look each other in the eye, then smile. "It was a family affair," said the Red Bull driver later, touched. "My family sacrificed so much for me. I am glad that the effort has now paid off. "
The mission is accomplished. Max Verstappen is, in the truest sense of the word, a MAXimal champion. It stands for maximum aggressiveness, maximum talent, maximum predictability. AUTO BILD declares the defending champion in 2022.
The world title mission began in 2003. Father Jos ended his own career, which had been disenchanted by his team-mate Michael Schumacher, and from then on put all his energy into the son, who should do better than his father.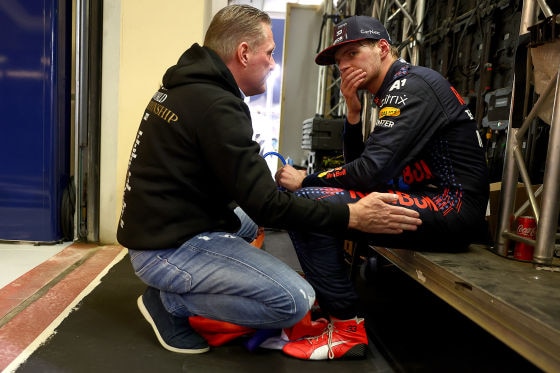 The school Max went through was tough. "It wasn't that my father always wanted me to win," Max Verstappen told Newsabc. "A second place was also okay for him if I got the maximum out of it. But as soon as he saw that I wasn't giving 100 percent, he got really pissed off. I mean: REALLY angry. He would invest his money in getting me into Formula One, he hammered into me. And that is why he expects that I will have to give it my all. "
The new world champion remembers an example: "Once I didn't feel like it. My father noticed this and hit me on the helmet with full force. Everyone in the paddock noticed that. He just said: 'If you keep driving like this, we'll pack up and go home.' I woke up, took pole position, won all six heats, the semifinals and the finals. Sometimes he still asks me today just for fun if he should hit my helmet again so that I can go faster. "
That wasn't necessary in 2021. Verstappen convinced with a maximally aggressive driving style and pithy words. Even before the final, he said: "I think it makes Lewis nervous when he sees me in the rearview mirror. He's a different type of driver than me, less aggressive. But I can't blame him for that, because he never had to learn it the way I did from my father. "
In fact, Max Verstappen is considered a child prodigy, the most talented of all drivers with the perfect feeling in and for the car. Is he chasing Hamilton's records now? For once he doesn't attack: "Everything that comes next is a bonus for me." For his father too.