Cars
Formula 1: Mercedes back on track? Hamilton euphoric
Can Mercedes still intervene in the World Championship fight? The second free practice session for the Spanish GP in Barcelona at least gives the Silver Arrow fans hope. Reason: Behind Ferrari driver Charles Leclerc, the two Mercedes with George Russell and Lewis Hamilton took second and third place.
What's more, the two Britons also made a strong impression in the long runs. In endurance racing, only Max Verstappen drove in a different league in the Red Bull. In the daily standings, the Dutchman finished fifth behind Carlos Sainz (Ferrari) with his fastest lap.
Alone: ​​At Mercedes you don't want to be happy too soon. "We were also strong on Friday in Miami," admits Mercedes team boss Toto Wolff on Sky, "but when the grip level builds up, we return to our old weakness, bouncing. So we first have to see how things go when the downforce increases and everyone revs up their engines."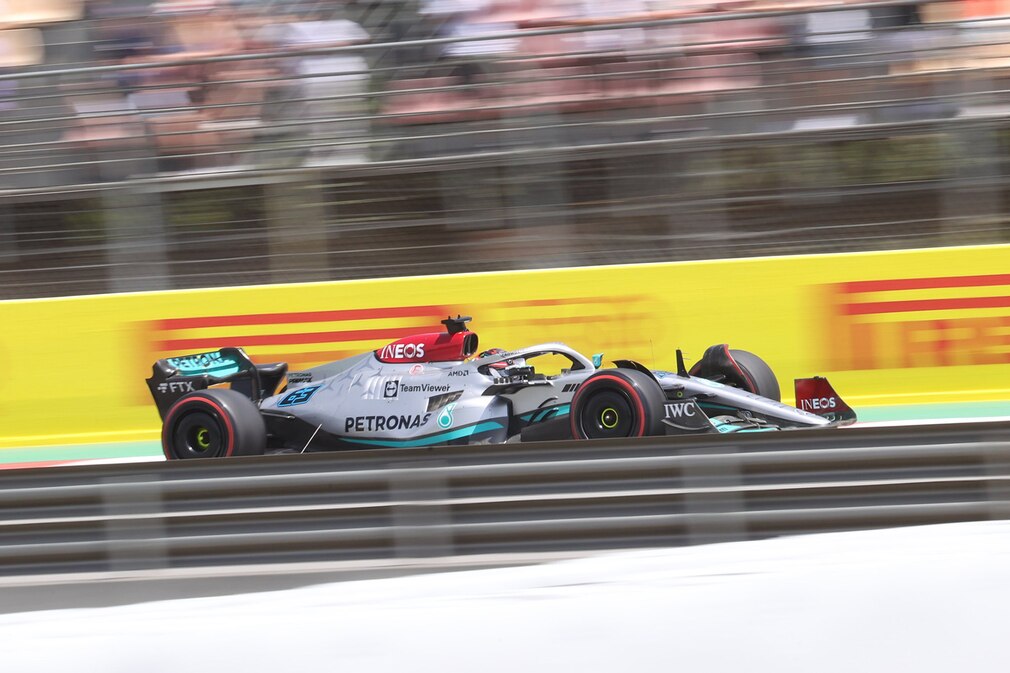 Sky expert Timo Glock disagrees: "The pumping was not visible, the updates are going in the right direction. The long runs looked good. Mercedes has definitely made a leap forward." A new front wing end plate, a slot in the underbody and a new baffle plate on the keel of the underbody should ensure this.
Lewis Hamilton is less on the brakes on euphoria than his team boss: "I'm super happy with how things went today. We're not the fastest yet, but we're on the right track. It was the first time we drove down the straight and didn't bounce. It's still difficult in the car but much better than before. Now we have to do some fine tuning. I think we can improve even more tomorrow."
So there is a lot of optimism at Mercedes, while the Niki Lauda team is thinking. The three-time world champion and former Mercedes F1 board member died three years ago today. Wolff: "He's missing the most as a friend and companion, but also in his role in the team. He would have been hilarious that we were behind because he was a problem solver and without problems everything was bland."
Aston Martin has also taken a step forward. Sebastian Vettel finished eighth, one second behind. The "green Red Bull", as the renewed AMR22 is called in the paddock due to its similarity to the Verstappen racer, seems to be working.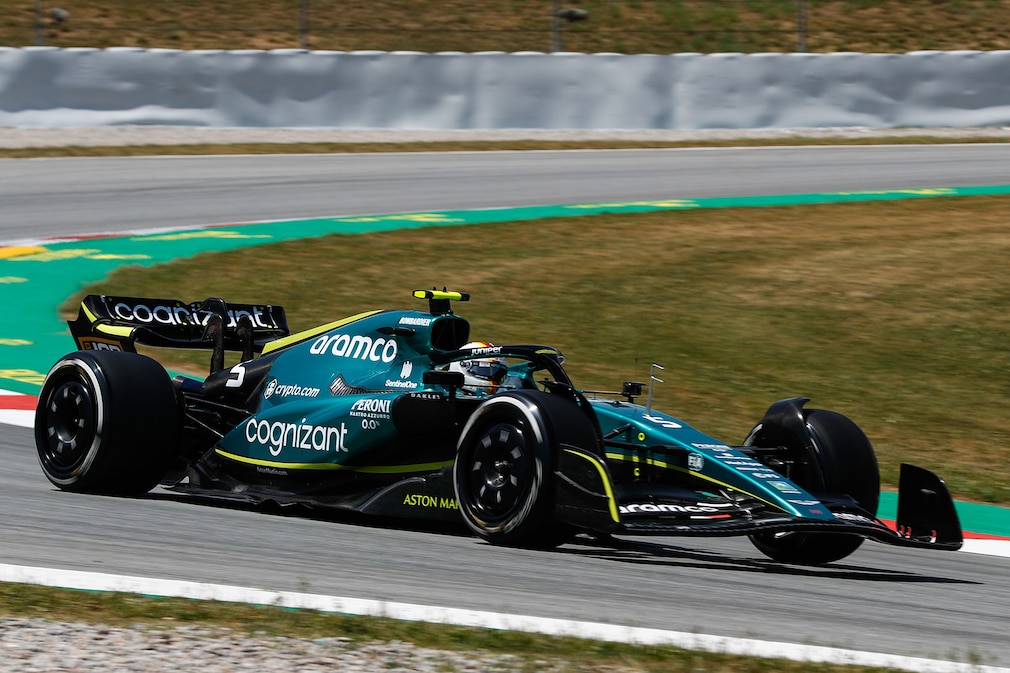 "The first impression is interesting," says Vettel with a grin on his face. "The cars are difficult to compare, but it's definitely not a step backwards." The Hessian denies that his team is said to have copied from the competition: "We already had both concepts in mind in the winter. Otherwise you can't do it at all. We kept the door open because we weren't quite sure."
At Red Bull you see it differently. Sports consultant Helmut Marko at Sky: "There are still a few facts that we are checking. We will look into the matter in detail." His question: "Can you make a copy without documents and then get a detailed copy of our car?"
Satisfaction also with the second German: Mick Schumacher is not even a tenth of a second behind Vettel tenth.
Formula 1 Spanish Grand Prix
2. Free Practice
1. Charles Leclerc (Monaco) – Ferrari 1:19.670 min.
2. George Russell (Great Britain) – Mercedes +0.117s
3. Lewis Hamilton (Great Britain) – Mercedes +0.204
4. Carlos Sainz Jr (Spain) – Ferrari +0.320
5. Max Verstappen (Netherlands) – Red Bull +0.336
6. Fernando Alonso (Spain) – Alpine +0.533
7. Sergio Perez (Mexico) – Red Bull +0.962
8. Sebastian Vettel (Heppenheim) – Aston Martin +1.033
9. Esteban Ocon (France) – Alpine +1.075
10. Mick Schumacher (Gland/Switzerland) – Haas +1.087
11. Pierre Gasly (France) – Alpha Tauri +1.247
12. Kevin Magnussen (Denmark) – Haas +1.343
13. Lance Stroll (Canada) – Aston Martin +1.579
14. Yuki Tsunoda (Japan) – Alpha Tauri +1.615
15. Daniel Ricciardo (Australia) – McLaren +1.715
16. Valtteri Bottas (Finland) – Alfa Romeo +2.158
17. Zhou Guanyu (China) – Alfa Romeo +2.196
18.Alexander Albon (Thailand)-Williams +2,649;
19. Nicholas Latifi (Canada) – Williams +3,527
20. Lando Norris (Great Britain) – McLaren +3.718
Formula 1 on TV
In 2022, Formula 1 will run on Sky. Last year, the broadcaster introduced a new TV channel especially for the premier class: Sky Formula 1. Here there is motorsport 24 hours a day. All practice sessions, all qualifying sessions, all races are always live and without commercial breaks. In addition, Sky also broadcasts the support races Formula 2, Formula 3 and the Porsche Supercup. The program also includes historic races and special programs.