Cars
Formula 1: Mercedes does not appeal
The political aftermath of the Formula 1 final is over. Mercedes announces that the racing team is not appealing the race result. There was previously speculation that Lewis Hamilton, who was beaten Sir by Prince Charles on Wednesday, personally asked for it.
The international automobile association FIA is also accommodating Mercedes. A commission is to investigate the events in Abu Dhabi and find solutions to avoid such controversies in the future.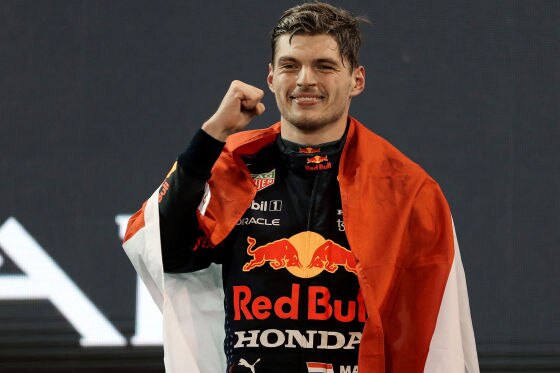 So nothing stands in the way of the award ceremony tonight. At the FIA ​​gala, Max Verstappen received the World Cup trophy – now also with the blessing of Mercedes.
Read the full statement here:
Dear Formula 1 community and fans,
When we left Abu Dhabi on Sunday, we still couldn't believe what had just happened there. Of course, it also includes losing a race from time to time. But it's something completely different when you lose faith in racing itself.
Together with Lewis, we carefully considered how we should react to the events at the Formula 1 season finale. We have always been guided by our love for the sport and we believe that every competition should be decided on the basis of athletic performance. However, on Sunday many – including us – felt that the way things had turned out wasn't right.
The reason for our protest against the race result on Sunday was a new application of the safety car rules, which affected the race result after Lewis had deservedly led almost the entire race and was thus on course for the title.
In terms of sporting fairness, we appealed and since then we have had a constructive dialogue with the FIA ​​and Formula 1 in order to ensure clarity in the future. The point is that all participants know the rules under which they race and at the same time understand how these rules are enforced. We therefore welcome the decision by the FIA ​​to set up a commission to thoroughly analyze what is happening in Abu Dhabi and to improve the robustness of the regulations, control and decision-making in Formula 1. We also appreciate that the FIA ​​has invited the teams and drivers to take part.
The Mercedes-AMG team will work actively with the Commission to create a better Formula 1 – for all teams and all fans who love this sport as much as we do. The FIA ​​is responsible for this and we are hereby withdrawing our appeal.
To Max Verstappen and Red Bull Racing: We would like to express our sincere respect for your successes this year. You made this season an absolutely epic Formula 1 title fight. Max, we warmly congratulate you and your entire team. We look forward to continuing our competition next season.
Although the drivers' world championship did not come to the end we wished for, we would like to conclude by saying that we couldn't be more proud of our team.
Lewis, you are the greatest racing driver in Formula 1 history and you've blown your heart out on every single lap of this incredible season. You are an impeccable sportsman and a role model for millions of people around the world. We take our hats off to you.
Valtteri, you were an important part of this team and helped win five constructors' championships in as many seasons. Thank you very much for your remarkable contribution to our motorsport history. Kiitos, Valtteri.
Last but not least, we are addressing all the talented and passionate women and men of the Mercedes-AMG F1 Team in Brackley and at High Performance Powertrains in Brixworth: By winning the eighth Constructors' title in a row, you have a historic chapter in the Silver Arrow History made. That is an unprecedented achievement. In short: It is terrific – you are awesome!