Cars
Formula 1: Mercedes podium – Hamilton: "Better job than Red Bull"
Lewis Hamilton couldn't resist a little dig at last year's World Cup rivals after Red Bull's late double failure on Sunday. What the lessons from the season opener are for him, the Brit is asked in the press conference after the Bahrain GP. Hamilton grins: "First, we have a reliable car." Then the third-placed man points his finger at the two Ferrari drivers next to him: "Secondly, they are significantly faster."
The Red Bull was also significantly faster than the Mercedes in Bahrain. But Vice World Champion Hamilton thinks: "Of course we were lucky, but the bottom line is that we also did a better job (than Red Bull; ed.) because we had the better one Durability. So it's not just luck, it's also the hard work of everyone on the team."
However, Hamilton himself is surprised by the result: "When I woke up this morning, I definitely didn't expect to be on the podium. Of course we have quite a performance deficit, but it's still a great start and a right, right one positive result for us."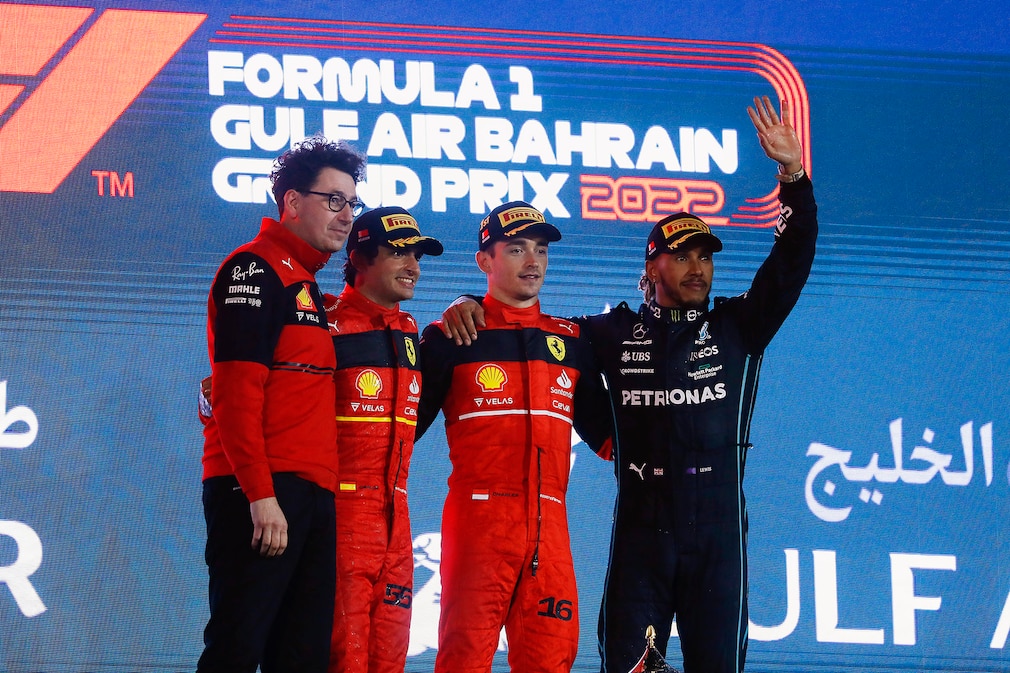 The reason for Hamilton's joy: The Brit knows best that a world championship over 23 races is a marathon and not a sprint. "Every point can make the difference in the end. I've already lost championships because of just one point," says the seven-time champion, adding: "It's such a long season and it's going to be such a tough fight, but we love the challenge." The Silver Arrows had already emphasized several times over the weekend that they needed more time to sort out their current problems.
The zero for the big competitor from the previous year is not inconvenient. Mercedes team boss Toto Wolff is still stacked low: "It's too early to look at the standings in the world championship. If you just look at the pecking order today, it still looks very far away that we can even think about it in the race to be the World Cup. If I just look at this single weekend, we probably got the maximum number of points we could get. But realistically, you don't have to think about winning at the moment when you're a third force."
Hamilton could hardly have dreamed of leaving Bahrain with 15 points more than world champion Verstappen. The question remains how seriously does the Brit take Ferrari's new World Championship leaders? After Charles Leclerc's opening win and second place for Carlos Sainz, there is a good atmosphere between Hamilton and the men in red, for Scuderia he only has warm words: "Big compliments to Ferrari! It's nice to see them in front again, they are such a historic and epic team."
Ferrari's rise as a bearable evil against the background of Red Bull's misery at the start? Or was the Bulls' double failure actually karma for the controversial World Cup final in Abu Dhabi? Hamilton prefers not to answer this question in the press conference. "I'd rather concentrate on our own performance," he dismisses. And team boss Wolff also points out: "Abu Dhabi was much more important than the start of the 2022 season. But today was definitely a brutal race for Red Bull."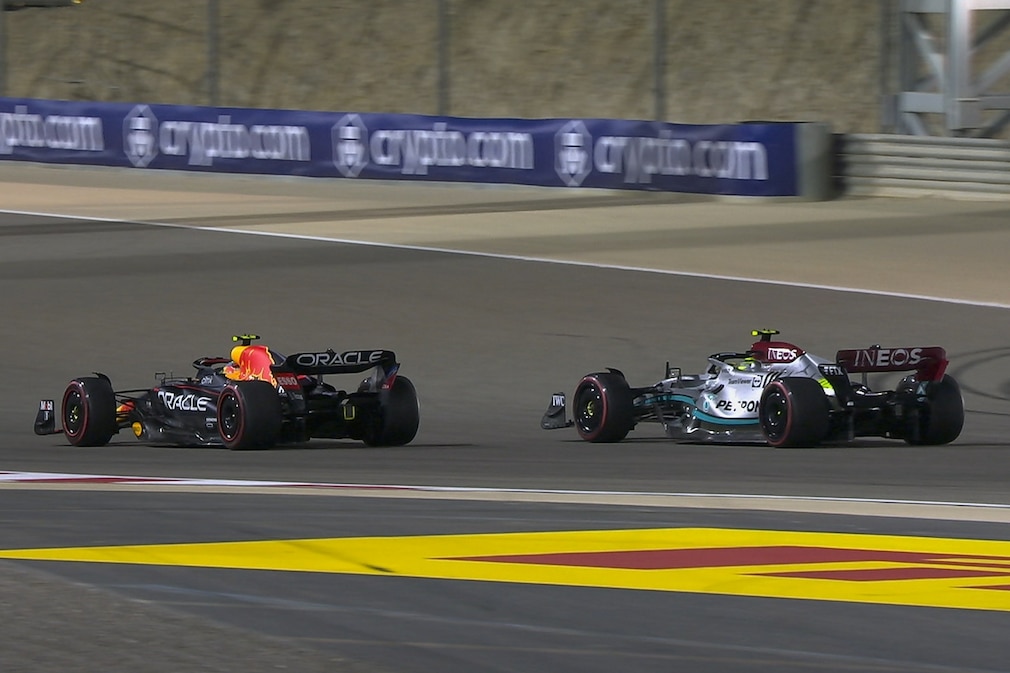 Alone: ​​"With the performance they have, they will come back strong in the next race," fears Hamilton. However, the 37-year-old does not believe that Mercedes will be able to fight with the leaders again next weekend in Saudi Arabia. "I hope we've found some improvements before the next race. The car has been very tough to drive here and we have a lot of work to do, so there won't be a quick turnaround."
But what gives Hamilton hope: "I know that we have the best team. We will work until we are back in front. You could already see that here: everyone stayed positive, nobody was depressed. We still have not the performance of the others, but in terms of our processes and how we squeeze everything out of the car, we delivered with both cars today. That's a real sign of strength and very motivating." Almost as motivating as two broken Red Bulls on the side of the road…
Formula 1 on TV
In 2022, Formula 1 will run on Sky. Last year, the broadcaster introduced a new TV channel especially for the premier class: Sky Formula 1. Here there is motorsport 24 hours a day. All practice sessions, all qualifying sessions, all races are always live and without commercial breaks. In addition, Sky also broadcasts the support races Formula 2, Formula 3 and the Porsche Supercup. The program also includes historic races and special programs.