Cars
Formula 1 Mercedes: "Possibility for Formula 1"
Will Mercedes and Lewis Hamilton get the result they want? One thing is certain: the FIA ​​wants to complete the investigation announced in December into the events at the World Cup final in Abu Dhabi in February and present it to the Formula 1 Commission. Final decisions are to be approved by the World Council on March 18th. This was confirmed by the World Automobile Association on Thursday.

The commission is said to have started its work on Monday of this week. It should clarify whether race director Michael Masi exceeded his authority when he interpreted the safety car rules a little more freely in the last few minutes. What he is allowed to do according to the current set of rules. Therefore, more important are the proposed changes that the experts should submit. Next consultation session: On January 19, one of the items on the agenda of the Sports Advisory Committee is dedicated to the use of the safety car.

According to the FIA ​​​​all those involved should be questioned again, including race director Masi, the race commissioners, drivers and team representatives. Will Lewis Hamilton break his silence for this?

The Abu Dhabi Committee is chaired by Motorsport General Secretary Peter Bayer. The new FIA President Mohammed Ben Sulayem is also personally involved.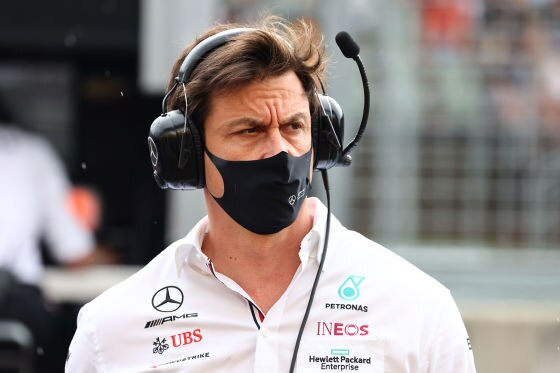 Explosive: Recently, rumors have surfaced about a secret deal according to which Mercedes only withdraws the appeal if race director Masi has to resign. His name can no longer be found in the organization chart for 2022. The statement says that Monoposto boss Peter Bayer should optimize the FIA ​​​​F1 organizational structure.

The fact is: the pressure is high. "I expect that the Commission will not only present words as results, but also follow up with deeds. And we will measure them by their actions," Mercedes team boss Toto Wolff announced.
English media also reported that Hamilton is dealing with the end of his career if the results of the investigation are not to his liking. Wolff in the Kronenzeitung: "I very much hope that we will see him again. It's the most important part of our sport. It would be a disgrace for the whole of Formula 1 if the best driver decided to retire because of outrageous decisions."
Alone: ​​Couldn't you also describe it as a sign of inadequacy when an association allows itself to be put under such pressure by a racing team?