Cars
Formula 1: Mercedes' Wolff rages after historic Hamilton bankruptcy
Now there is real pressure on the boiler at Mercedes: Silver Arrow boss Toto Wolff made a clear statement after his team's poor qualifying at the Saudi Arabian GP: "Realistically speaking, you can't just go eight to nine tenths down from one to the other Flip week, that's totally clear. But I know we can and we will shoot it because we just have to. This performance is unacceptable."
Wolff in a rage: "We can't exploit the potential of the car at the moment. But we have two of the best drivers in our car and I won't allow us to drive around in no-man's land with a second behind. It's not the first either time that happens to me," says the Viennese.
Wolff brings back memories of the time before Mercedes' years of dominance: "We had a really strong run of eight years where we led the field most of the time. Now it feels a bit like 2013 when we didn't have the speed from Red Bull and Ferrari but we fought and that's how I feel at the moment: we have to fight because it's absolutely unacceptable where we are in terms of performance and it's just not an option to stay where we are are straight."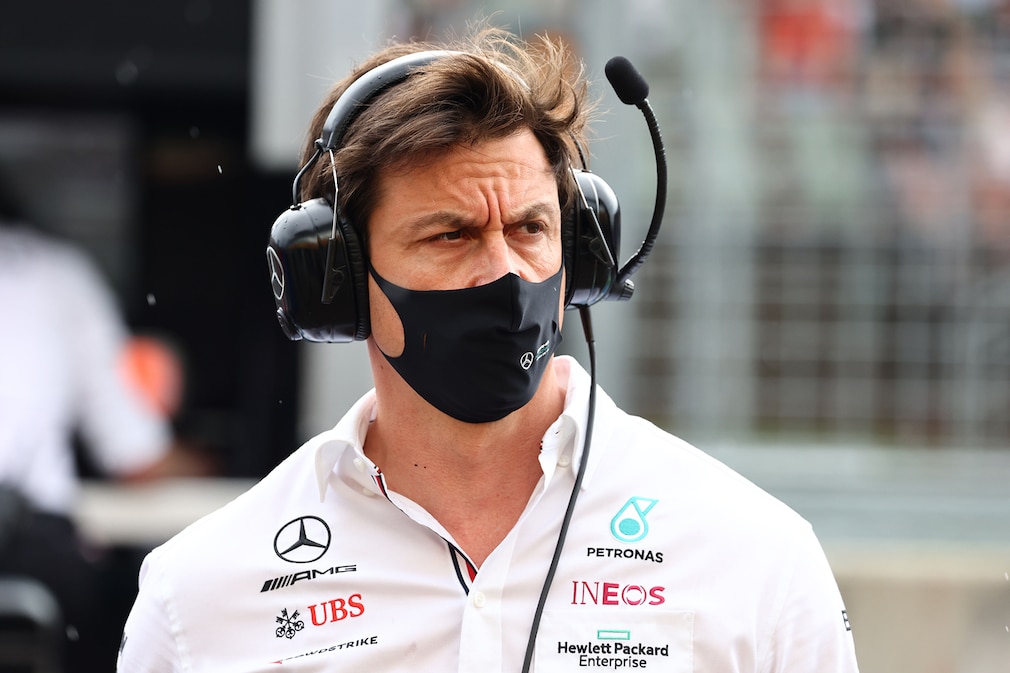 The reason for the Mercedes boss' fire speech is Lewis Hamilton's embarrassing performance in Jeddah qualifying: the seven-time world champion is already 16th in Q1 on Saturday: the first time since his qualifying crash at the rather meaningless Brazil GP 2017 when he already newly crowned champion. For a purely sporting end of the record world champion in the first qualifying segment, which is not due to a crash or technical defects, you even have to go back to the 2009 Great Britain GP.
While the bare figures impressively illustrate Mercedes' misery with the new W13, Hamilton is simply at a loss even after qualifying. "I didn't feel the car under me today. It was okay in practice, but undriveable in qualifying. It's never been as bad as it is today," the Brit quarrels.
Even more alarming: "It's a miracle that I wasn't one of the drivers who ended up in the wall," says Hamilton, referring to his fight with the Silver Arrow: "I had big problems with the balance of the car, it was very nervous and unstable, I kept losing the rear."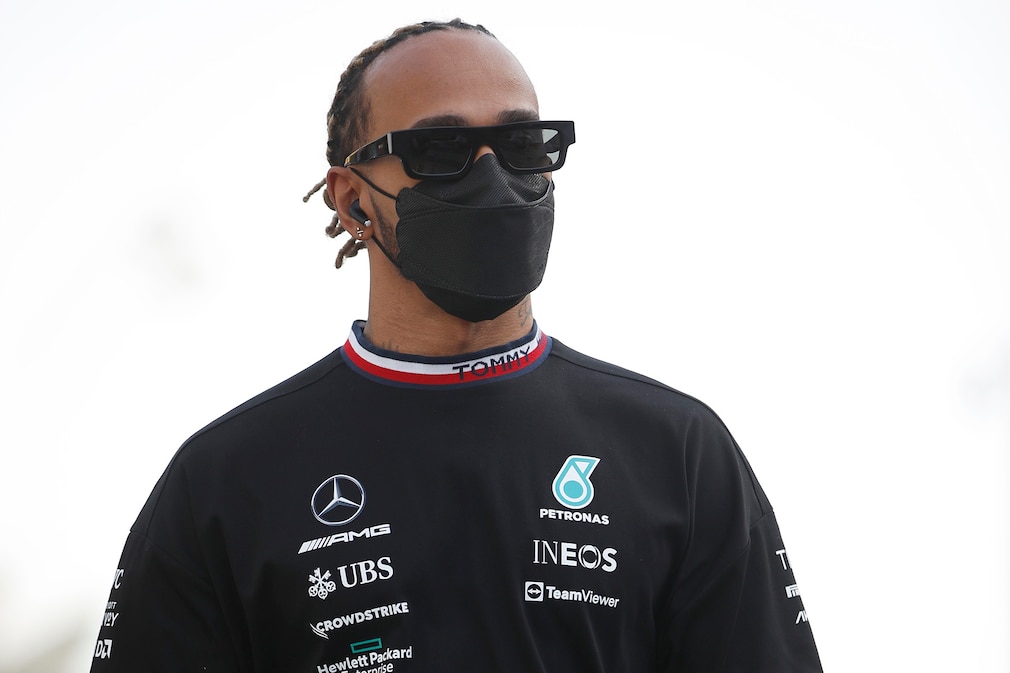 Hamilton suspects: "We just chose the wrong way with the setup today. That was my decision, I changed a few things and maybe went too far." This is also reflected in the gap to stable mate George Russell: In the first qualifying segment, he is at least six and a half tenths faster than Hamilton, ultimately qualifying sixth.
"When the other car is so fast, it's obviously disappointing that I can't keep up with my team-mate," says Hamilton, admitting: "I don't know what George did with the setup."
Striking: There is no backing from team boss Toto Wolff this time, the Austrian puts much more pressure on Hamilton's crew: "We're experimenting with the setups to find the working window of the car. Lewis' side of the garage was a bit cocky, they did tried an experiment that caught the eye and we could have saved ourselves. That's why he didn't have any grip in the rear, which also explains his big deficit in lap times."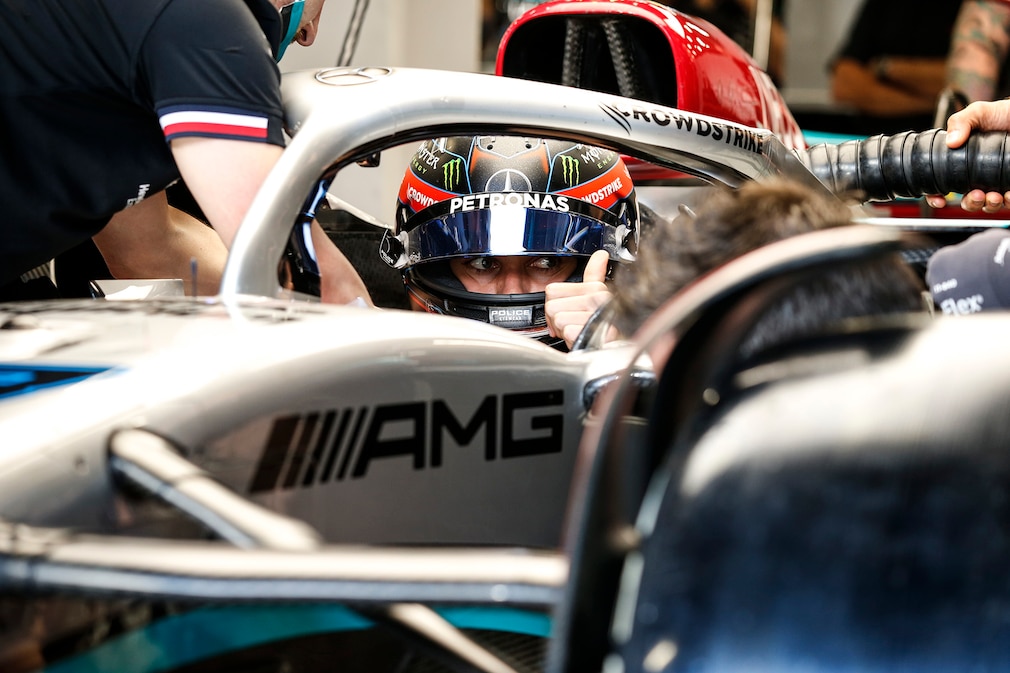 Overall, Wolff states: "It's not that we have a single problem with the car, there are many parts that are not performing. That's not where we expect the car to be. Now comes the point where we look pull yourself together and when it's time to wake up."
Alone: ​​Hamilton doesn't believe that this will happen this weekend in Jeddah: "I'll have the same car in tomorrow's race as in qualifying, so I can't imagine it going that far forward. In addition, we're pretty slow on the straights, so it's going to be tough." The Briton is even considering: "Maybe I'll start from the pit lane to be able to change something again. I don't know if it's worth it to start from where I'm standing now."

Formula 1 on TV
In 2022, Formula 1 will run on Sky. Last year, the broadcaster introduced a new TV channel especially for the premier class: Sky Formula 1. Here there is motorsport 24 hours a day. All practice sessions, all qualifying sessions, all races are always live and without commercial breaks. In addition, Sky also broadcasts the support races Formula 2, Formula 3 and the Porsche Supercup. The program also includes historic races and special programs.