Cars
Formula 1 Miami: Leclerc in front, Schumacher with a near-crash
Charles Leclerc finished the first Formula 1 practice session on the brand new circuit in Miami with the best time. The Ferrari star lapped the 5.41-kilometer circuit around the Miami Dolphins stadium 0.071 seconds faster than George Russell (Mercedes) and 0.179 seconds faster than world champion Max Verstappen.
The track in the parking lot of the football arena is impressive right away: A mix of the city circuits in Saudi Arabia and Baku poses a number of challenges for the drivers. In turn seven, for example, Valtteri Bottas reverses his Alfa Romeo into the gang. The long left-hand bend keeps closing and is therefore difficult to see and to brake.
In the last third of the track, the F1 stars also come extremely close to the walls in a narrow passage with a chicane, high curbs and a bridge crossing. "The course is technically difficult," says Sky expert Ralf Schumacher. "Overtaking maneuvers are possible, but the tires and temperatures will be a challenge." With outside temperatures sometimes exceeding 30 degrees, the teams have to open their bodies wide.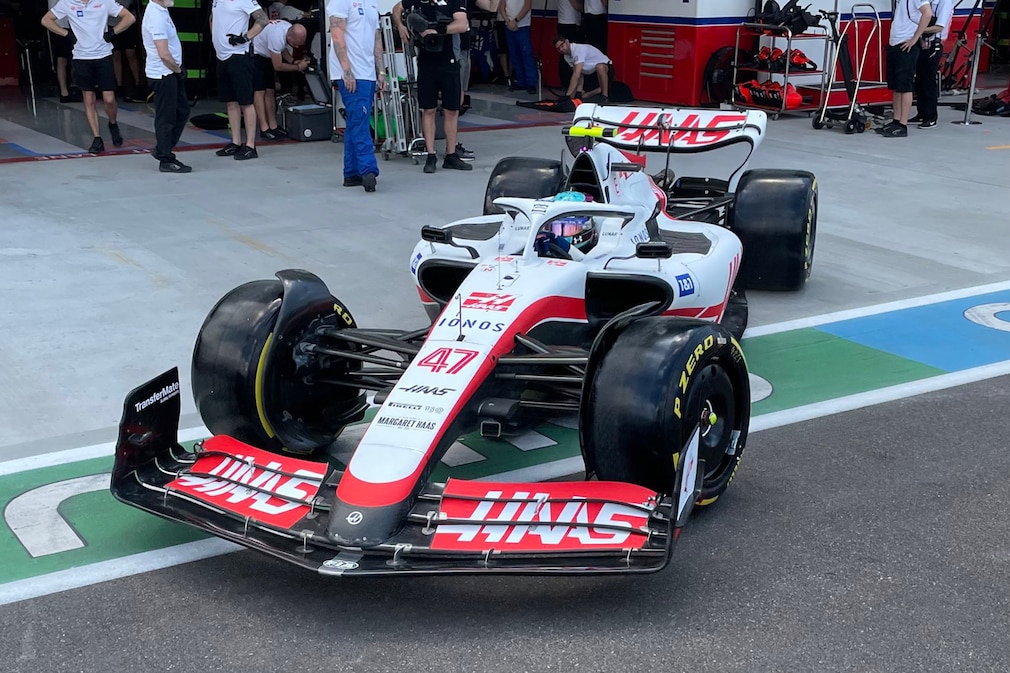 An incident in which Mick Schumacher (Haas) and Daniel Ricciardo (McLaren) played the leading roles caused a moment of shock. Schumacher is driving in the left lane behind the McLaren on a long straight, aiming to overtake another car. Since the Australian suddenly goes off the gas. Schumacher can dodge just in time. Uncle Ralf: "That was damn dangerous."
Mick Schumacher ends up 2.4 seconds behind teammate Kevin Magnussen in 19th place. The Dane occupies a strong ninth place. Haas team boss Günther Steiner increases the pressure on the son of record world champion Michael Schumacher before the US home race. "We're also waiting for the points," he replies, noting that Schumi junior is still working towards his first place in the top ten. After all, according to the South Tyrolean: "Mick stays calm, which he has to do, otherwise it won't work. The air gets thinner and thinner as you go up. He just needs a point ranking now so that the knot can be loosened."
Training for Mercedes is going well. Russell in second and Hamilton in seventh benefit from a new rear wing. Chief Engineer Andrew Shovlin at Sky: "The car worked very well. That's encouraging." In addition to the new parts, they're also trying "to save more and more weight. We don't believe that the progress is due to one big change, but to many details." The Brit also reveals: "George just feels good, but both cars don't have the same specification."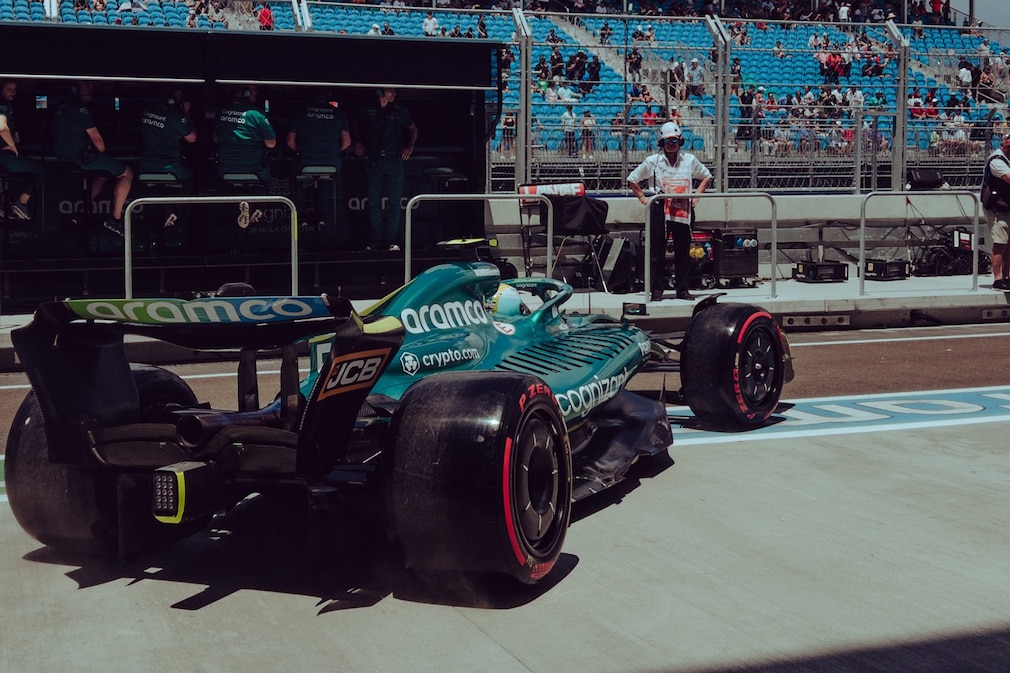 Sebastian Vettel is only 14th, 1.9 seconds behind. His Aston Martin teammate Lance Stroll is only 16th, 2.5 seconds behind. Strong: Williams driver Alex Albon in sixth.

Formula 1 Miami Grand Prix
1. Free Practice
1. Charles Leclerc (Monaco) – Ferrari 1:31.098 mins
2. George Russell (Great Britain) – Mercedes +0.071 sec.
3. Max Verstappen (Netherlands) – Red Bull +0.179
4. Sergio Perez (Mexico) – Red Bull +0.203
5. Pierre Gasly (France) – Alpha Tauri +0.400
6. Carlos Sainz Jr (Spain) – Ferrari +0.430
7. Alexander Albon (Thailand) – Williams +0.756
8. Lewis Hamilton (Great Britain) – Mercedes +0.858
9. Kevin Magnussen (Denmark) – Haas +1.461
10. Daniel Ricciardo (Australia) – McLaren +1.494
11. Lando Norris (Great Britain) – McLaren +1.517
12. Fernando Alonso (Spain) – Alpine +1.786
13. Zhou Guanyu (China) – Alfa Romeo +1.922
14. Sebastian Vettel (Heppenheim) – Aston Martin +1.926
15. Esteban Ocon (France) – Alpine +2,319
16. Lance Stroll (Canada) – Aston Martin +2.478
17. Valtteri Bottas (Finland) – Alfa Romeo +2.675
18. Yuki Tsunoda (Japan) – Alpha Tauri +2,945
19. Mick Schumacher (Gland/Switzerland) – Haas +3.847
20. Nicholas Latifi (Canada) – Williams +4,639

Formula 1 on TV
In 2022, Formula 1 will run on Sky. Last year, the broadcaster introduced a new TV channel especially for the premier class: Sky Formula 1. Here there is motorsport 24 hours a day. All practice sessions, all qualifying sessions, all races are always live and without commercial breaks. In addition, Sky also broadcasts the support races Formula 2, Formula 3 and the Porsche Supercup. The program also includes historic races and special programs.