Cars
Formula 1: Mick Schumacher defends himself against criticism of Verstappen
It's actually an inconspicuous and rather boring race for Mick Schumacher in Austin. Up to the penultimate lap: The Haas driver appears in full format in the image of the Formula 1 world control, as he ends up in the middle of the close battle for victory between Max Verstappen and Lewis Hamilton while lapping.

Verstappen loses a bit of time behind Schumacher in the winding final sector of the penultimate race lap and immediately complains about it on the radio. However, it is also his German front man who enables Verstappen to use the DRS at the start / finish and thus successfully keep Hamilton off his neck in the final lap.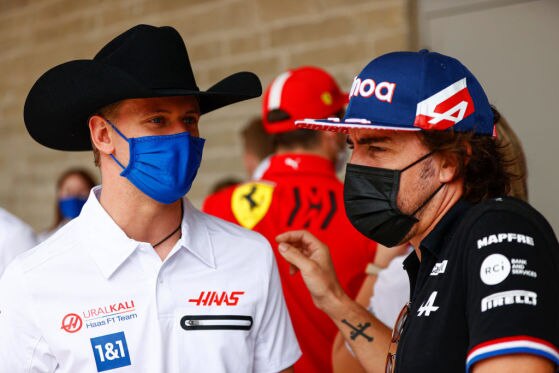 "The fact is, I can't dissolve into thin air. I own the track as well and I drive my race," said Schumacher of the World Championship leader's criticism. "I tried to be as uncomplicated and as least annoying as possible for Max. And the fact that he got DRS through me, in my opinion, makes up for it. Everyone else would have nothing else in the situation That's just racing, "said Schumi Jr.
Aside from the stressful final phase, Mick's conclusion at his team's home race is positive: "It was fun, I enjoyed it. Overall, we had expected it worse, so we're happy about what we were able to get out of our package," explains the 22nd -Year-old who, in 16th place, left team-mate Nikita Mazepin behind alongside the failed Pierre Gasly, Esteban Ocon and Fernando Alonso – by a whopping 87 seconds.
In the end, the race in Austin should have lasted longer than 56 laps for Schumacher. "I think five more laps and I would have been close enough to try a maneuver," he explains, looking at Williams driver Nicholas Latifi in front of him. "We caught up with him quite well in the last few laps," says the German and is pleased: "We were right in the middle of it today. I had a few close fights, especially at the start. These are all things that make me feel better prepare next year. "
Formula 1 on TV
Formula 1 will run at Sky in 2021. The station is setting up its own TV station for the new era: Sky Formula 1. Here there is motorsport 24 hours a day. All training sessions, all qualifying sessions, all races always live and without commercial breaks. Sky also broadcasts the Formula 2, Formula 3 and Porsche Supercup races. The program also includes historical races and special programs. You can find more information here