Cars
Formula 1: Mick Schumacher in Austin: "Have fun, but no luck"
19th place for Mick Schumacher in qualifying for the USA GP. However, the Haas driver was allowed to drive off in 16th place, because in addition to his team-mate Nikita Mazepin, who lost three tenths in Q1, his friends Sebastian Vettel, George Russell and Fernando Alonso were all behind him with engine penalties.

Can Mick hold off the competition for a long time in the faster cars on Sunday? "If nothing great happens tomorrow, we will probably have the same positions (penultimate and last; d. Ed.) As we did in qualifying today. It will be difficult to keep the others behind us. But hope dies last. We'll do our best and see where that will take us, "explains Schumacher.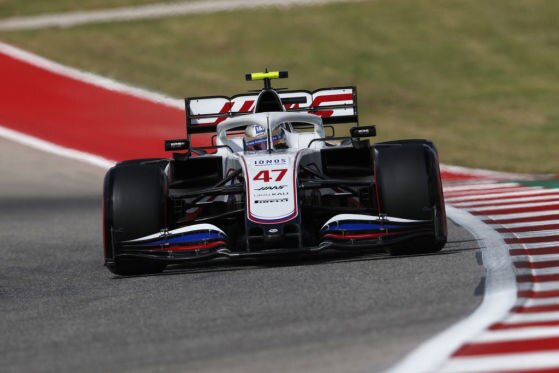 Regarding qualifying, the German says: "The fun factor was high, but the luck factor wasn't that great. Unfortunately, we were in a bit of an unfortunate position and had a bit of bad luck with the last set of tires because we were at the back and couldn't really get going before they had cooled down. So I had to start the lap with cold tires and that meant I had very little grip in the first sector. "
Would there have been more in there? Mick says: "I think so, I could have caught Kimi (Raikkonen; d. Ed.)." The Alfa veteran, who retires at the end of the year, is only two tenths faster than Schumacher. "We weren't that far away. The move into Q2 in Turkey was of course a motivation, now we're already disappointed if we don't make it, "reveals the German.
"It shows what we have achieved and we can be proud of that with what we have. But of course we hope that we will have the car next year to be constant in Q2 or even Q3 ", says Schumi Jr., who is still looking forward to the USA GP for the time being:" We have our ranch (of the Schumacher family; d . Red.) Not far from here, so it feels like a small home Grand Prix and that's what it is for the team. It's a nice feeling and I really enjoy being here. "
Formula 1 Grand Prix of the USA
Qualifying:
1. Max Verstappen (Netherlands) – Red Bull 1: 32.910 min.
2. Lewis Hamilton (Great Britain) – Mercedes +0.209 sec.
3. Sergio Perez (Mexico) – Red Bull +0.224
4. Valtteri Bottas (Finland) – Mercedes +0.565
5. Charles Leclerc (Monaco) – Ferrari +0.696
6. Carlos Sainz Jr. (Spain) – Ferrari +0.882
7. Daniel Ricciardo (Australia) – McLaren +0.898
8. Lando Norris (Great Britain) – McLaren +0.977
9. Pierre Gasly (France) – Alpha Tauri +1.208
10. Yuki Tsunoda (Japan) – Alpha Tauri +2.008
11. Esteban Ocon (France) – Alpine 1: 35.377 min.
12. Sebastian Vettel (Heppenheim) – Aston Martin 1: 35,500
13. Antonio Giovinazzi (Italy) – Alfa Romeo 1: 35.794
14. Fernando Alonso (Spain) – Alpine 1: 44.549
15. George Russell (Great Britain) – Williams – no time in Q2
16. Lance Stroll (Canada) – Aston Martin 1: 35.983
17. Nicholas Latifi (Canada) – Williams 1: 35,995
18. Kimi Raikkonen (Finland) – Alfa Romeo 1: 36.311
19. Mick Schumacher (Gland / Switzerland) – Haas 1: 36.499
20. Nikita Masepin (Russia) – Haas 1: 36.796
Formula 1 on TV
Formula 1 will run at Sky in 2021. The station is setting up its own TV station for the new era: Sky Formula 1. Here there is motorsport 24 hours a day. All training sessions, all qualifying sessions, all races always live and without commercial breaks. Sky also broadcasts the Formula 2, Formula 3 and Porsche Supercup races. The program also includes historical races and special programs. You can find more information here