Cars
Formula 1: Mick Schumacher is proud of that despite his failure
For Mick Schumacher (22) it was a novelty. So far he has also finished all of his 14 Formula 1 races. At the Russian Grand Prix he had to stop his Haas early for the first time. After 34 of 53 laps it was over.

"I don't know yet what exactly broke. It seems to be something internal to the engine. We tried to solve it on the track, but that didn't work out. We therefore had to go into the pits and park the car, "said Schumacher at Sky.

Even before that, things didn't always go smoothly for the German despite starting position 14. He got trapped at the start and was in last place for a long time.

Schumi junior: "I made the wrong choice on the side. We knew the right side would start worse overall. I also had a touch in turn two. "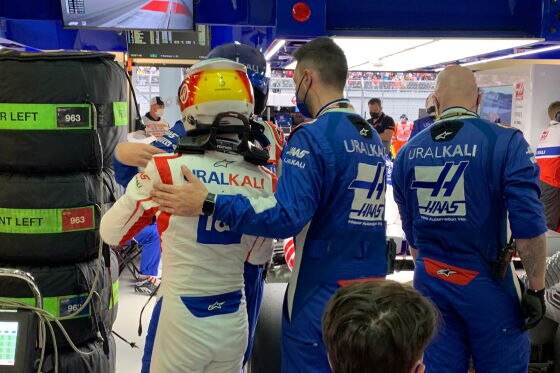 After all, he was satisfied with his speed afterwards. "The pace after that showed that we could have been ahead if we had a good start."

Mick Schumacher was also able to overtake his team mate Nikita Mazepin in the course of the race. But shortly afterwards the retirement, although the Haas burned strong times in the asphalt.

Mick: "At that point we were actually doing well. The only driver who was faster at the time was Lewis (Hamilton, editor's note). That can mean something, "said Schumacher. However, he was probably not quite properly informed. He was actually within a second with the world champion, but others were sometimes even faster.
And further: "In terms of pace, it was one of our best races. I would not have thought that. So there is definitely light at the end of the tunnel. "

Still, Haas has to wait for the first point of the season. Team boss Günther Steiner: "Nikita had good pace in the first part of the race and was able to keep a few other cars behind her. Mick's start wasn't fantastic, but he came out well after his tire change and was very strong. Unfortunately, he then had a hydraulic problem and lost pressure. "

Formula 1 on TV
Formula 1 will run at Sky in 2021. The station is setting up its own TV station for the new era: Sky Formula 1. Here there is motorsport 24 hours a day. All training sessions, all qualifying sessions, all races always live and without commercial breaks. Sky also broadcasts the Formula 2, Formula 3 and Porsche Supercup races. The program also includes historical races and special programs. You can find more information here