Cars
Formula 1: Mick Schumacher looks positively ahead
The critics were not squeamish about Mick Schumacher (23) after eleventh place at the Bahrain GP. It wasn't even about the best result of his young Formula 1 career. But about the distance to teammate Kevin Magnussen, who finished fifth.
But Schumi junior seems to have shaken off the internal team defeat easily. In any case, in his German press round before the GP Saudi Arabia, he presented himself motivated, clear in his statements and despite everyone, he was positive and in a good mood.
His main message: "You shouldn't read too much into the first race. Of course the qualifying performance was a factor, but in the race the contact (with Esteban Ocon, ed.) slowed me down at the start. But we have a car that has potential for the top five. I see no reason why I can't do the same. I feel good in the car. You just have to do it, then it will work."
So wipe your mouth and keep going is the motto of the record world champion son, who repeats his credo from Bahrain. "Actually, 12th on the grid is a mega position. We could only dream of that last year. But of course I want more with this car. I messed up the lap and put us in a difficult position. But I now have 22 more options."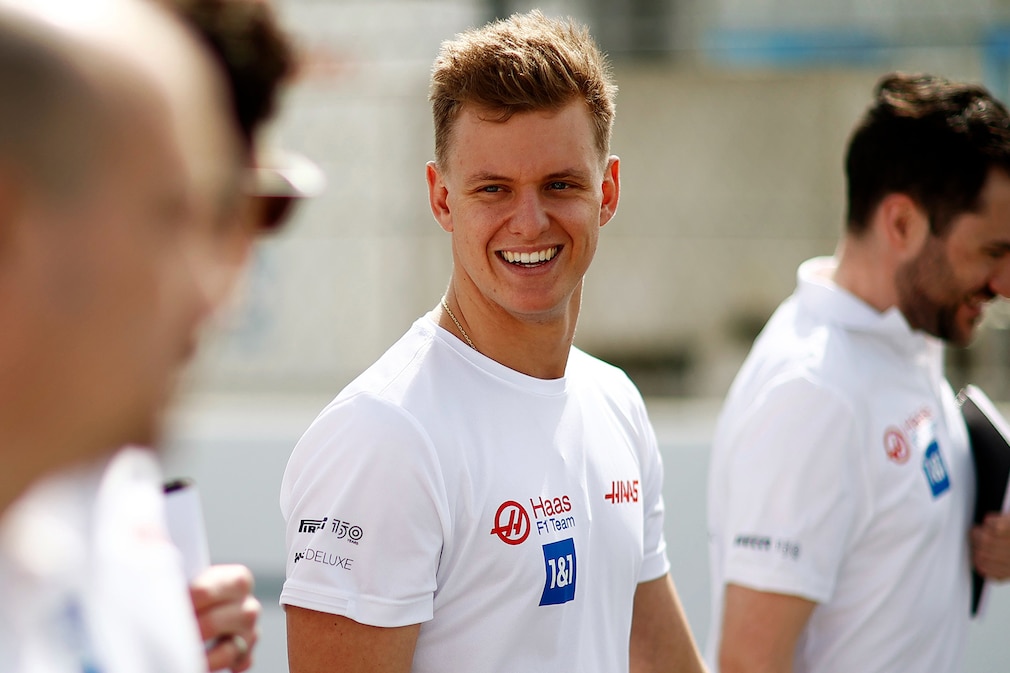 Points are the next goal – and then? Schumacher gives full throttle verbally. "Our opponents are now Alpine, Alfa Romeo and AlphaTauri – and hopefully also Mercedes and Red Bull. Let's see where this goes. It's nice to have a car where you can feel potential and see progress. We also have the opportunity to further develop the car. We're not done. And if possible, we also want to fight with the top teams."
The new Ferrari engine, meanwhile the most powerful unit in the field, plays a large part in this. Says the young Schumi: "The engine is definitely better, a really good step forward. We probably made the biggest step there – and you can feel it."
Schumacher's new teammate Kevin Magnussen is also a step forward. "He has a very exciting driving style," reveals Mick. "He makes what he has under his butt work. I can also learn and benefit from that." Because there is not (yet) any excessive competition at Haas. Schumacher: "As a teammate, he is very open because he drove long distances and learned from others. That's why we exchange ideas, try to benefit from each other and become faster. This is helpful for the whole team."
One thing is certain after 15 minutes of short talk: Mick Schumacher presents himself positively, combatively, speaking plainly. He also takes the upcoming contract extension of Carlos Sainz at Ferrari until 2024 in a sporty way, although the Spaniard is occupying his desired cockpit. "Ultimately, it's important to talk to every team or top team," says Schumacher confidently. "First and foremost, the performance is important, so I have to make sure that I do my best now, the rest will follow."

Formula 1 on TV
In 2022, Formula 1 will run on Sky. Last year, the broadcaster introduced a new TV channel especially for the premier class: Sky Formula 1. Here there is motorsport 24 hours a day. All practice sessions, all qualifying sessions, all races always live and without commercial breaks. In addition, Sky also broadcasts the support races Formula 2, Formula 3 and the Porsche Supercup. The program also includes historic races and special programs.