Cars
Formula 1: Mick Schumacher now Ferrari's reserve driver
Will it be the next step in Mick Schumacher's (22) Formula 1 career on the way to a top team? Schumi junior is set to become Ferrari's new replacement driver in 2022, as Ferrari confirmed. So far, the ex-Alfa Romeo driver is Antonio Giovinazzi. But the Italian will also drive in Formula E in 2022 and will not be there at every Formula 1 race.
What does that mean for Mick? Of course, he continues to compete in Formula 1 races at Haas-Ferrari. But should the regular drivers Charles Leclerc or Carlos Sainz jr. sometimes fail, Ferrari could fall back on the services of the young German – just like Mercedes 2020 put George Russell in the black arrow for Lewis Hamilton, who was infected with corona.
It is only logical that Ferrari wants to promote Schumi junior accordingly. He has been part of the Ferrari Driver Academy since 2019 and has already completed several test drives in the Ferrari. Team boss Binotto had already said a few weeks ago about Schumacher's future in red: "Before we decide when he's ready for Ferrari, he has to end this year. We are watching him closely and expect a lot from him. "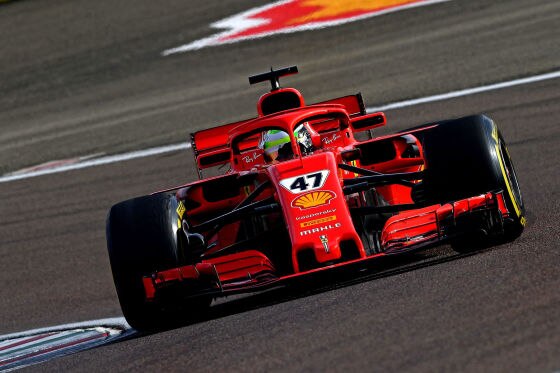 One thing is certain: everyone in Formula 1 and also at Ferrari wants the next Schumacher in the cockpit of the red racer. Background: From 1996 to 2006 Mick's father Michael won five world titles with Ferrari and brought the Scuderia back to life.
But the rise of the record world champion son into the red goddess will not be a self-drive. Charles Leclerc has a contract until 2024. Team boss Binotto also wants to extend with Carlos Sainz. "Carlos had a great year," said the Italian after the Abu Dhabi GP. "When we signed a year ago, we said this winter is the right time to sit down and review the season. In any case, there will be a review and we will start discussing what our future may look like. "
That is why the motto for Schumacher still applies: step by step. "My focus is on next year," he recently confirmed in an interview with ABMS. "I want to do well and show my talent and my willingness to work and prove that I have what it takes to be among the frontrunners in Formula 1."
About the feedback from Oberboss-Binotto he let it be known: "What I get, everyone was happy with what I have shown so far. But I also realize that I have to take the next step next year. "
I agree. Maybe even as a substitute in the Ferrari …