Cars
Formula 1 Monza: Vettel struggles with vibrations
He drives at the Italian Grand Prix in Monza with the James Bond logo, but Sebastian Vettel (36) is far from the agent with the license to kill. In the second sprint race in history, the Aston Martin star dropped from eleventh to twelfth place.
"I got off to a very good start, but I couldn't go anywhere," reports Vettel, who locks both front wheels before the first chicane. "I then caught a brake plate and couldn't see much for the rest of the race because of the vibrations."
That was also the reason why team-mate Lance Stroll and Alpine opponent Fernando Alonso were able to drive past the Heppenheimer. Vettel: "I'm glad I saw the checkered flag at all and that we didn't have to go into the pits."
After all, he will start the race on Sunday from eleventh after a penalty for sprint winner Valtteri Bottas. "The speed was ok," he looks ahead. "I was surprised that I could keep up with the pace."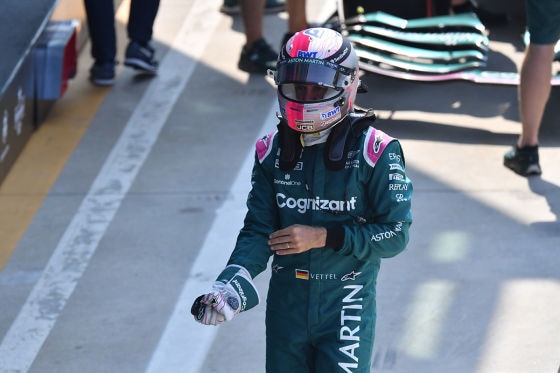 The fact that the second sprint race offered little action hardly bothered the Aston Martin driver: "Not every race can always be exciting," he admits. "It is not so easy to stay on the front man here and therefore not to overtake."
One thing is certain: Vettel is getting more and more monosyllabic when it comes to interviews about Formula 1. He only swings his once famous non-stop speeches when he can fight for the environment or for equality. Then his eyes light up. This is one of the reasons why a new rumor is haunting the paddock. According to Italian media, Aston Martin boss Lawrence Stroll is said to have asked McLaren about Daniel Ricciardo. McLaren team boss Andreas Seidl denies that. Ricciardo is not available anyway.
The background to the constantly growing speculation about Vettel's future: The German still has no contract for 2022. Meanwhile, team boss Otmar Szafnauer confirms that the driver pairing will be announced "soon". How sure can Vettel be of his future in green? Szafnauer: "Pretty much. We want Seb to stay. And he also likes the team. "
Formula 1 on TV
Formula 1 will run at Sky in 2021. The station is setting up its own TV station for the new era: Sky Formula 1. Here there is motorsport 24 hours a day. All training sessions, all qualifying sessions, all races always live and without commercial breaks. Sky also broadcasts the Formula 2, Formula 3 and Porsche Supercup races. The program also includes historical races and special programs. You can find more information here