Cars
Formula 1: Only Vettel cannot be banned from speaking
After the drone attack on a refinery of the Saudi Arabian oil multinational Aramco during the first free practice, Formula 1 discusses the GP Saudi Arabia: driving or cancellation? A first decision has been made. The racing series keeps its foot on the gas – although political experts do not want to rule out the risk of further attacks.
Background: There has been a conflict in Yemen since 2015, in which Saudi Arabia also got involved and has been repeatedly attacked by the Houthi rebels since then. In the past week and today, various missiles and drones have been able to penetrate the kingdom's anti-aircraft shield.
"It's clear that there are now these attacks here in Jeddah," admits Red Bull motorsport consultant Helmut Marko. "The rebels know exactly what event is taking place this weekend and of course they want to use the stage. But as long as the safety of Formula 1 can be guaranteed, we should drive."
If the organizers have their way, the question does not arise. Safety is the top priority, the promoter says. She is in no way endangered. At the same time, images of a huge cloud of fire are haunting the internet. But they are skilfully ignored. "We look forward to welcoming fans to a weekend of premium racing and entertainment."
FIA President Mohammed Ben Sulayem explains naively: "They are targeting the infrastructure, not the civilians and of course not the track, we have checked the facts and have insurance from the highest level. Let's keep racing!"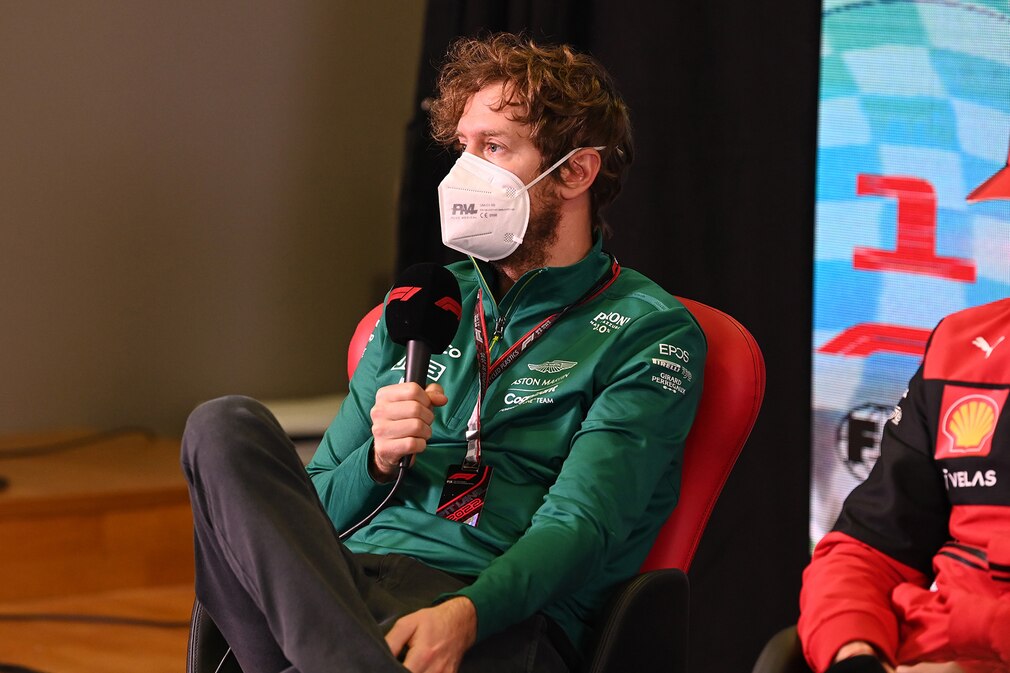 While Saudi Arabia stages itself, teams and drivers are left with the role of extras. McLaren team boss Andreas Seidl reveals: "We have been told that our safety is not at risk. We trust the decisions of Formula 1."
The problem: Autocratic countries transfer millions to the premier class in order to cleanse their image through sport. The amount that Saudi Arabia is paying for its ten-year contract is said to be $900 million.
"That's why pressure is certainly being exerted now," believes Sky expert Ralf Schumacher. "It's about political influence and a lot of money. Formula 1 has a long-term contract and doesn't want to risk it." That's why she evades responsibility. According to Mercedes team boss Toto Wolff, the teams should have been free to forgo a start.
Ralf Schumacher made his decision long ago. According to Newsabc information, he is traveling back home. His British colleague Damon Hill is also stunned: "How inappropriate is that?" he tweeted. "No reason to worry. The race is on. It will be interesting to see how this is handled. F1 is literally playing with fire."
Alone: ​​uncomfortable statements like these are not welcome. Apparently at the request of the FIA, the world automotive association, all TV laps by the drivers were canceled after training. A worried-looking Mick Schumacher did not want to comment on the situation after the first crisis meeting and guiltily cheated his way past the TV cameras. The pilots held conferences until three in the morning – but they didn't have the courage to boycott.
Only Sebastian Vettel (34) cannot be muzzled. The German, whose Aston Martin team is sponsored by Aramco just like Formula 1 itself, is still corona positive and is recovering at home in Switzerland.
Vettel is the class representative of Formula 1 when it comes to justice, democracy and freedom. Last year he was a critic of races like the one in Saudi Arabia, where human rights are massively violated. Just recently, 81 people were executed in one day.
How fitting that the Heppenheimer commented on the questionable Grand Prix on Wednesday in an interview with ARD and DPA: "How independent can you be when you're on the payroll," he questions the role of sport in his appearances in autocratic states. "One can say: boycott, don't even go there. On the other hand, you can go there with the thought: we represent our Western values, show our freedom and stand up for it. The question is how brave can you be when you are a paid guest?"
The Hessian explains the dilemma in which the premier class finds itself: "It's not like Formula 1 chooses it on the map. It's more that countries are coming towards Formula 1 and it's part of the business model that venues are putting a lot of money into it. Do you dare to shoot against it when you are there? On the other hand, there are certain values ​​that we have to stand for because they outweigh financial interests."
That's why you have to take sport as a duty. "It's a balancing act between financial interests, to carry out the sport as we know it, and critical consideration," said Vettel. "It's not just about Saudi Arabia and Bahrain, the Olympics were in China. The question is how many countries are left just by looking at the Formula 1 calendar. But actually it should be a simple question. It's all about role models, especially for young people. On the one hand it is entertainment, on the other hand you also have responsibility and you should make sure that you go ahead with the right values ​​and symbols."
Maybe the makers of the premier class are still rethinking. Better to forego some money and play it safe. For example, you could drive at the Nürburgring, where only the weather is the enemy.
Formula 1 on TV
In 2022, Formula 1 will run on Sky. Last year, the broadcaster introduced a new TV channel especially for the premier class: Sky Formula 1. Here there is motorsport 24 hours a day. All practice sessions, all qualifying sessions, all races are always live and without commercial breaks. In addition, Sky also broadcasts the support races Formula 2, Formula 3 and the Porsche Supercup. Historical races and special programs are also on the programme.