Cars
Formula 1 – Piastri follows: Does he make enemies unnecessarily?
It has been clear since Friday: Oscar Piastri will drive for McLaren in Formula 1 in 2023. The FIA's Contract Recognition Board has recognized the Australian super talent's contract with the British racing team, but the former Alpine team is left empty-handed.
For Piastri, however, the victory in court is apparently not enough, the day after the decision he repeated in an interview with the official F1 website against the French: "My decision was made well in advance (the contract with McLaren was already signed on April 4th). Signed in July; ed.), which made Alpine's announcement all the more confusing and annoying because the team knew I wasn't going to continue," explains Piastri.
Alpine had announced the Australian in a rush after the Hungarian GP as the successor to Fernando Alonso, who had migrated to Aston Martin – against his will: "The statement came as a great surprise to me and it was wrong, especially since it also took away the opportunity for me to see everyone in Enstone (Alpine factory headquarters; ed.) to say goodbye," says Piastri.
Particularly curious: Alpine apparently announced the Piastri promotion while he was sitting in the simulator. "The situation was bizarre, a really uncomfortable experience. It was then shared with me publicly in front of a couple of team members who were unaware of what was happening, so I didn't want to make a scene in front of them. When we were on our own again I spoke to Otmar (Szafnauer, Alpine team boss; d. Red.) communicated our position, as has been the case many times before."
The case then ended up with the lawyers, Piastri is satisfied with the outcome of the CRB: "It shows that I didn't have a contract (with Alpine; ed.) for 2023. I had a free choice for my fate and the feeling that McLaren would be a great opportunity."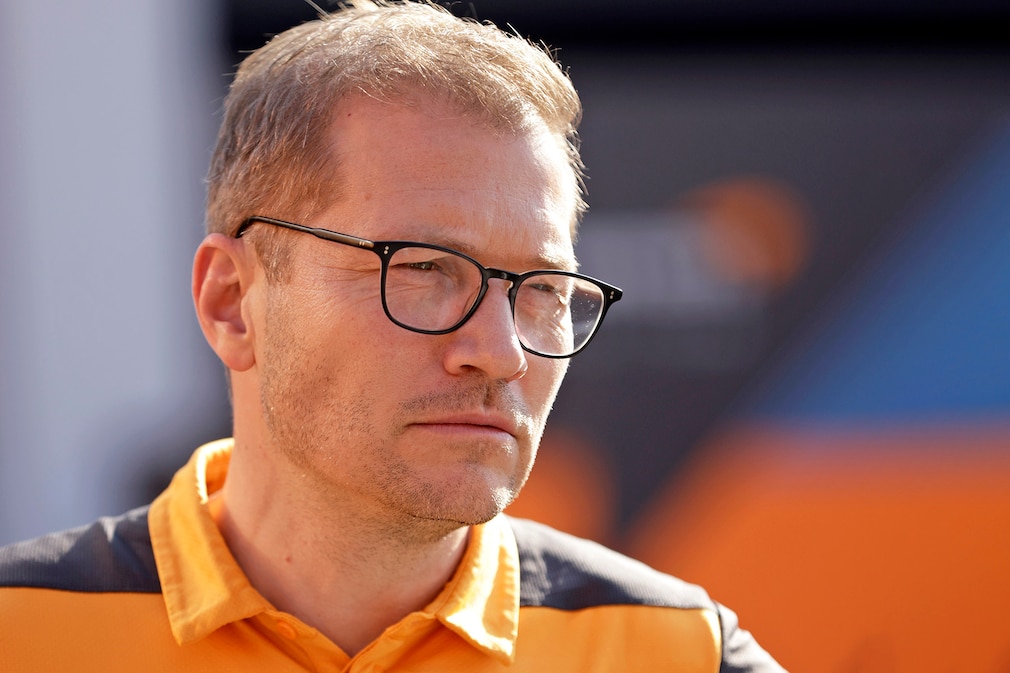 McLaren team boss Andreas Seidl therefore once again expressly defended his team and Piastri in Zandvoort against the criticism of the past few weeks: "Some comments were inappropriate, unfair and did not respect the situation because they had no detailed knowledge of the background," says the German, who clarifies: "It is important to mention this in order to protect Oscar as well."
McLaren boss Zak Brown, however, cannot understand Alpine: "If you have a driver in your stable, you must also have a contract with him, otherwise you are vulnerable," explains the American. Alpine has to be accused of having alienated both drivers and lost by delaying the driver decision between Fernando Alonso and Oscar Piastri for a long time. "At some point, the uncertainty about my future led to a loss of confidence," admits Piastri.
Although the 21-year-old's poker finally worked out and the 2021 Formula 2 champion will be sitting in a top cockpit next season, there are still critical voices about his approach. "Oscar hasn't competed in a single Grand Prix and Alpine has invested a lot of money in its development. And now we have the situation where this driver says: 'You know, I'd rather go somewhere else, it's better for me.' I say : Oscar Piastri makes enemies unnecessarily. No pilot should do that, especially not so early in his career," explains former world champion Jenson Button.
The Brit should know, because in 2005 he himself was involved in a contract dispute between BAR and BMW-Williams, which also ended up before the CRB. Button knows the complexity of such cases from his own experience: "In this story, too, more and more details are coming to light that show that it is not so easy to pass the buck on to someone. There are many contradictory statements. Only one thing is clear : From Alpine's point of view, a lot seems to have gone wrong here."
Because not only has the French investment in Piastri fizzled out, the French may also have to pay a high fee for a new driver. Red Bull boss Helmut Marko admitted negotiations with the French racing team about Pierre Gasly for the first time in Zandvoort on Friday, which AlphaTauri would let go with suitable compensation. This is particularly bad for Mick Schumacher, whose options on the driver market are becoming fewer and fewer.