Cars
Formula 1: Porsche names conditions for F1 entry
For German motorsport it would be THE story par excellence: Porsche back in Formula 1! Speculation has been going on for weeks that the Stuttgart-based company could enter the premier class in 2026 as part of new engine regulations.
This is now confirmed by Porsche's new sports director Thomas Laudenbach. At the beginning of October, the graduate engineer took over the motorsport scepter at the sports car manufacturer from his predecessor Fritz Enzinger, who now "only" decides on the motorsport activities of the Volkswagen Group.
Laudenbach, when asked by ABMS: "Formula 1 – and that's no secret either – is a series that is very interesting in terms of PR and marketing values. And yes, we're looking at it seriously in the group. "
The new Porsche sports director also admits: "A decision has not yet been made. That's why I don't want to speculate now. "
Laudenbach at least names criteria that have to be met in order to get started. "On the one hand, motorsport must remain relevant. The drive of Formula 1 is still dominated by the internal combustion engine. If that is still the case five, six, or seven years from now, that is the wrong message. The importance of the electrical part of the power unit must increase significantly. "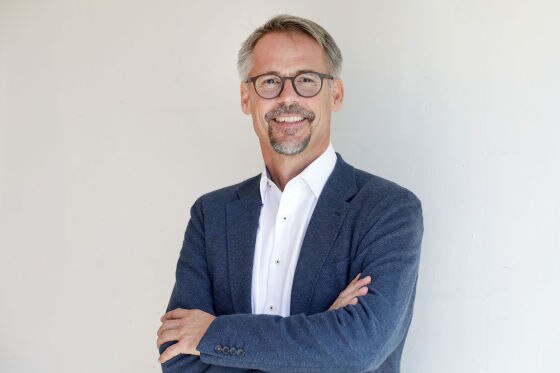 The costs also have to be right. Laudenbach: "Another point is the controllability of costs. A budget cap for the power unit manufacturers is also up for discussion. That is an important point, because motorsport does not exist at any price. It must always be in proportion to the benefit it brings to the company. "
In addition: The regulations must not discriminate against newcomers. "If you want to start new, it doesn't make much sense to join a set of rules in which other teams have been racing for years," explains Laudenbach. "Otherwise you first run after the announcement. Even if we have a lot of confidence and a lot of self-confidence, we don't underestimate our competitors. They are definitely not idiots in Formula 1. They all know what they're doing. In this respect, it is always a good time to start when there is a significant rule change, so that everyone is forced to tackle a lot. "
How fitting: in 2026 there should be both a new engine and a new chassis. Laudenbach: "If these three criteria go in the right direction, they will make Formula 1 very interesting for us."
The decision, however, is not made by the motorsport department, but by the board of directors and the supervisory board. "There are many millions at stake," admits the Porsche man. "We are part of a group, so that will certainly also be discussed in the group's executive board. And decisions of this magnitude will certainly also be presented to the supervisory board. "
The question still remains as to the constellation in which Porsche could compete. Laudenbach: "It's not like you arrive and say: 'Hello, I'll go with you now!' You have to have a team or access. So you need a partner. The spectrum ranges from a supply of engines to the purchase of an entire team. And there are certainly all variants under discussion. "
Each variant has advantages and disadvantages: "As a pure engine supplier, you have to ask yourself: How much money do you get back for your investment? If they're trying to get in with a second or third row team, it will take time and money to succeed. If you have the chance to find a partner who is already ahead today, however, it will also be correspondingly costly. "That is why you have to evaluate the possible constellations carefully.
Formula 1 on TV
Formula 1 will run at Sky in 2021. The station is setting up its own TV station for the new era: Sky Formula 1. Here there is motorsport 24 hours a day. All training sessions, all qualifying sessions, all races always live and without commercial breaks. Sky also broadcasts the Formula 2, Formula 3 and Porsche Supercup races. The program also includes historical races and special programs. You can find more information here
In any case, Laudenbach himself would find a commitment in the premier class exciting: "If everything is round and the constellations fit, you can decide that – and then I would personally say: Come on, that's a super interesting thing."
But this is not only the case at Porsche. "Audi is also looking at it," admits Laudenbach openly and also addresses the group-internal duel: "A lot is conceivable there, too. The discussion can be held in the evening over a beer. What sense do two brands make? On the other hand: With two brands you might save a bit of money. "What he means: A group engine could be used for both Porsche and Audi.
Closing words Laudenbach – and in the end everything depends on it: "For us, motorsport is not an end in itself, it has to have a sense for the brand."
From 1983 to 1987, Porsche powered the McLaren with its TAG engine and took 25 victories and three world titles with Niki Lauda and Alain Prost.