Cars
Formula 1 – praise for jubilee Hamilton: Better than his Mercedes
Lewis Hamilton will probably not be able to crown his 300th Grand Prix in Formula 1 with a win. "They're in a different league in terms of performance," said the record world champion after fourth place in qualifying for the French GP, looking at the top 3 Charles Leclerc, Max Verstappen and Sergio Perez. The reason: Hamilton is missing almost a second on pole on Saturday!
The Briton is more than satisfied with his lap: "To be honest, I was really happy with my qualifying. My last lap was great, really excellent. And yet we're nine tenths behind the guys at the front," says Hamilton.
Hamilton received great praise for his performance from Mercedes team boss Toto Wolff: "He did a great job and probably got more out of it than is actually in the car at the moment," says the Viennese. Hamilton's performance is the only ray of hope for the Silver Arrows on Saturday. "We knew that we would be the third force here again, like we have been all season. But that's just not good enough," said Wolff.
"We experimented a bit with the rear wing settings and the tire temperatures, but in the end the package just isn't fast enough," states the team boss.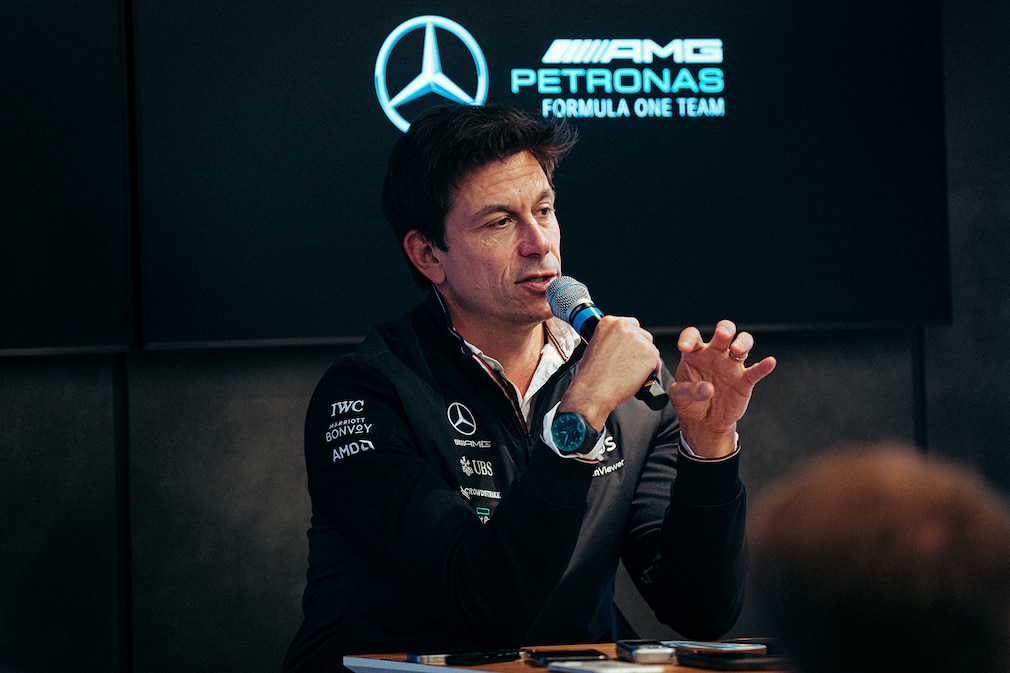 For ex-Mercedes star Nico Rosberg, this realization now means red alert at his former racing team. Because the German explains: "This is a big setback for Mercedes. Their hope was to be maybe three tenths behind pole and to make a good step forward again. Now it's nine tenths to a second, which is even more than in all the last few races – and with an upgrade package they had such high hopes for."
Especially in the area of ​​the rear underbody, Mercedes had made improvements for Le Castellet and redesigned the edges in front of the rear wheels in order to stream the diffuser more efficiently. Apparently without success at first. Rosberg continued: "It's not a good situation for them and I'm sure their heads are spinning now as to why the package never worked as expected. It's really a hard blow for Mercedes."
Alone: ​​ex-silver enemy Hamilton contradicts Rosberg's thesis. Because the Briton downplays the Mercedes updates after qualifying. "We only changed small things, that might have brought half a tenth, at most one, if everything had worked perfectly," Hamilton dismisses.
At least with regard to the expectations of the Stuttgart team, Hamilton Rosberg is right: "In the last race we were three to four tenths behind, so I thought that it might only be two to three here. Now it's one second all weekend . I don't know why we're behind again now, but we're still fighting."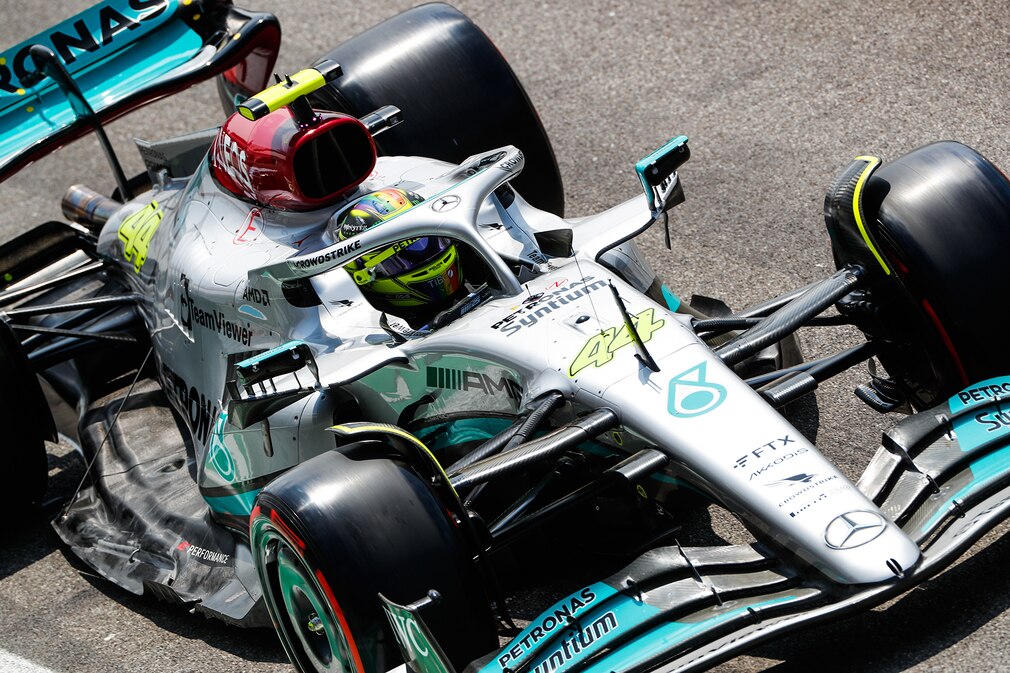 At least teammate George Russell has Hamilton clearly under control in Le Castellet. "Respect to Lewis, he's really dominated George here so far and has always been a fair bit faster than him. That hasn't happened often this season," commented Rosberg.
After qualifying, however, Russell himself showed little interest in the internal duel with Hamilton. "The gap to the front is far more worrying than our order. As a team, we're a lot further away than expected," says the Brit.
Russell then also provides an explanation as to why even McLaren's Lando Norris is pushing between him and Hamilton: "I made a mistake on my last lap. McLaren was always strong in qualifying, but after the impressions yesterday we should Lando relatively easy to catch again tomorrow." Further gains in position should then be difficult for Mercedes: On the contrary, Ferrari star Carlos Sainz is still threatening from behind, who wants to roll up the field from the penultimate place after an engine penalty.