Cars
Formula 1: pressure on Schumi jr. increases
He has to deliver now. After four races without points and two driving errors at the GP in Imola two weeks ago, the pressure on Mick Schumacher (23) is increasing. In addition to Williams driver Nicholas Latifi, the Haas driver is the only Formula 1 driver who has not yet scored a point in 2022, while his teammate Kevin Magnussen is tenth in the world championship with 15 points.
His deficit to the Danes was also considerable on Friday in Miami. In 15th place he was almost 0.7 seconds behind Magnussen, who was tenth.
And now, of all times, the US team Haas has a home game! In Florida, all eyes are on Schumacher junior and his team boss Günther Steiner, who became a star in the USA thanks to the Netflix documentary.
The South Tyrolean is known for being tough on things. The question of when Schumacher could finally get his first place in the top ten is countered by Steiner on Sky with an announcement to the Germans: "We're also waiting for the points!"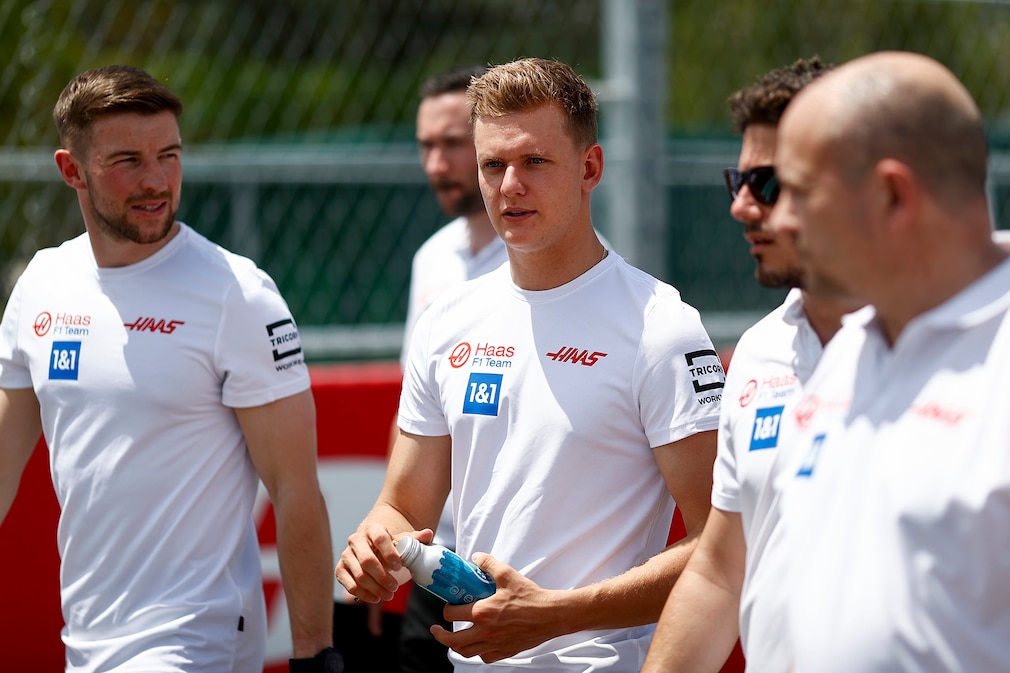 Steiner is considered a team leader with a hard hand, but who can also find the right words in crisis situations. "Mick stays calm, which he has to do, otherwise it won't work out," he appropriately moderates the current situation of his protégé, who actually has a good car in his hands with the Haas. But Steiner also knows: "The air gets thinner and thinner the higher you go. He just needs a point ranking now so that the knot can be loosened."
But of all things, Miami is an extremely challenging street circuit with corners that are as tight as otherwise only in Formula E.
Former Formula 1 star Gerhard Berger recognizes the problems Schumacher is currently facing. "If Mick doesn't hit Magnussen at some point, then he has a problem," Berger told Newsabc. "Especially as a youngster you have to draw attention to yourself in individual training sessions or under difficult conditions and then beat the older ones. You don't necessarily have to be ahead in the championship, but you have to clearly show that you're faster. He has to do that this year."
Even from her own family there is now a hint of criticism. Uncle Ralf Schumacher advises Mick on Sky to follow Sebastian Vettel: "Vettel has shown the way. He still made a lot of mistakes in Australia, but it was good in Imola. Mick can take that as an example."

Formula 1 on TV
In 2022, Formula 1 will run on Sky. Last year, the broadcaster introduced a new TV channel especially for the premier class: Sky Formula 1. Here there is motorsport 24 hours a day. All practice sessions, all qualifying sessions, all races are always live and without commercial breaks. In addition, Sky also broadcasts the support races Formula 2, Formula 3 and the Porsche Supercup. Historical races and special programs are also on the programme.