Cars
Formula 1: Qatar GP by Sebastian Vettel: Point despite the horror start
Consolation prize for Sebastian Vettel (34) in Qatar: In tenth place, the Aston Martin star got at least one world championship point on Sunday. The joy about it is limited at Vettel, because after two rocket launches most recently in Mexico and Brazil, the German is this time the big loser in the first round.
"I got away from the start box quite well, but then my wheels were spinning. The right side wasn't exactly the better and in front of me Valtteri (Bottas; d. Ed.) Had a bad start. As a result, I got a bit trapped and had nowhere to go, then had to take off the accelerator and lost my momentum, "explains Vettel.
"I tried to make up for that on the outside. But I misjudged myself a bit because the sand was very dusty and I couldn't really see where I was, "said the German. "Then I got out too far and lost the rear, so I had to open the steering to keep myself from turning."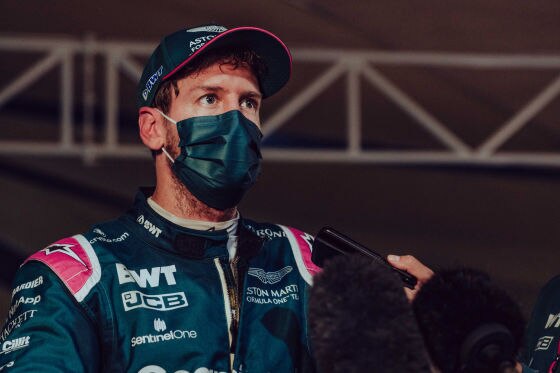 The consequence: "I had to go the long way and almost all the cars passed by. After lap one I was practically at the bottom of the field and I lost everything again from tenth place. The bad start and the bad corner cost us the race today because we could have scored more points. "
The only positive thing for Vettel on Sunday: "In the first stint I knew that we were faster than the cars around us and when we had clear ground, the pace was very good. But of course it was too late by then. "
The Aston Martin driver explains: "We then tried to stay outside as long as possible. When we noticed that we could drive on soft tires until halfway through the race, the one-stop was the logical consequence. "
This still brings Vettel the consolation point.

Formula 1 on TV
Formula 1 will run at Sky in 2021. The station is setting up its own TV station for the new era: Sky Formula 1. Here there is motorsport 24 hours a day. All training sessions, all qualifying sessions, all races always live and without commercial breaks. Sky also broadcasts the Formula 2, Formula 3 and Porsche Supercup races. The program also includes historical races and special programs. You can find more information here