Cars
Formula 1 qualifying Baku: Ferrari in front, Schumi jr. rear
Fourth consecutive pole position in qualifying for the Azerbaijan Grand Prix for Charles Leclerc! The Ferrari star relegated the two Red Bull stars Sergio Perez and Max Verstappen to their places. Overall, it is the sixth starting place of the year for the Monegasque. His team-mate Carlos Sainz comes in fourth after a jump.
Verstappen remains confident: "Maybe something was missing on one lap, but our car is actually good in the long run." Perez, on the other hand, is self-critical, although he ends up in front of Verstappen again: "That wasn't a good qualifying on my part. In the end we had a problem with the engine. Who knows how it would have gone without it."
Leclerc, on the other hand, is happy about his second Baku pole: "I didn't expect pole. Our race pace is good." Strong too: Ferrari is now also super fast on the straights.
Mercedes finishes fifth with George Russell ahead of Pierre Gasly in the AlphaTauri. Lewis Hamilton is seventh.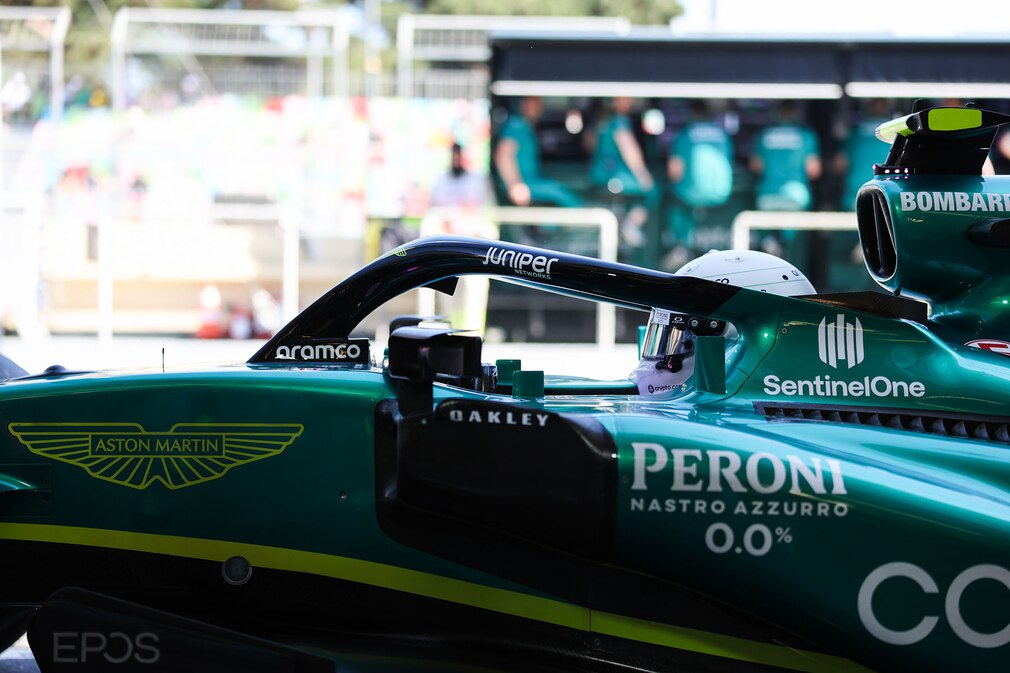 Sebastian Vettel made it to ninth place in the Aston Martin and can be satisfied with that. "It worked today to bring the car to the limit," he says. His team-mate, on the other hand, was over his own limit: First, the Canadian slightly pushed his Aston Martin head-on into the TecPro barrier.
Lucky in disguise: Lance Stroll can continue and also goes on his fast lap. Alone: ​​He doesn't get far, crashes into the gang on the right in a left turn. The front suspension is junk. Stroll finishes in 19th place.
For both McLaren the second qualifying section is over. Daniel Ricciardo is just over a tenth of a second behind Lando Norris. Guanyou Zhou (P14) beats his Alfa Romeo teammate Valtteri Bottas.
Mick Schumacher was also disappointed: The Haas driver was unable to improve on his last lap and was eliminated last in the first qualifying segment. He is more than a second behind his teammate Kevin Magnussen (16th place) – and is angry.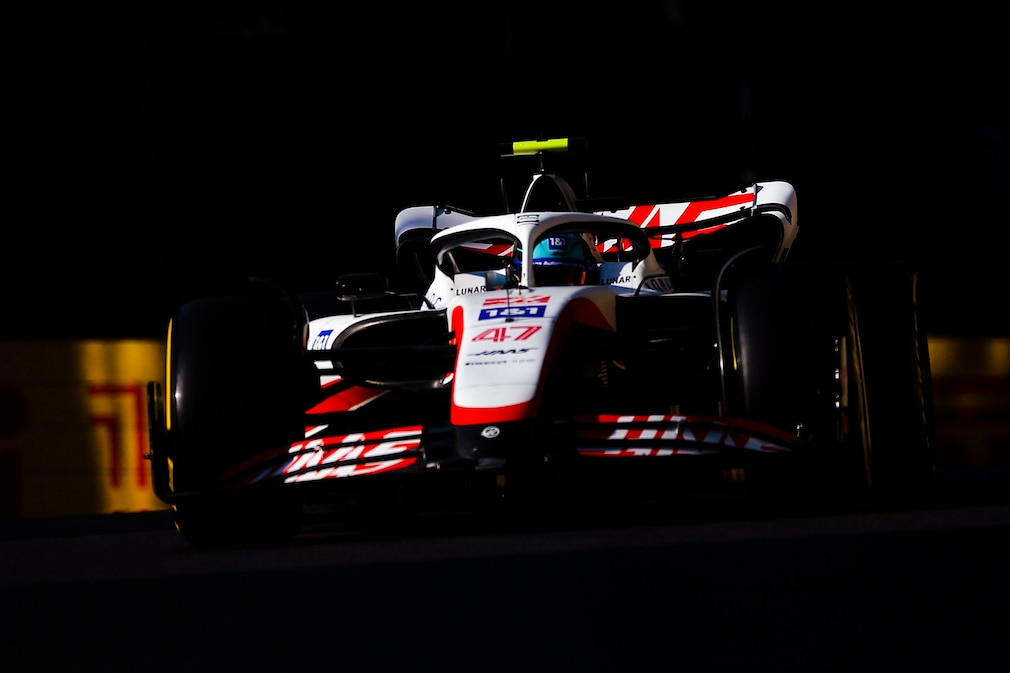 "The qualifying speaks for itself in this case," he says. "It's very disappointing. We would have had the pace to be further up the field."
The reason, as he reveals: "We came in to get new tires and threw away a good lap. But Baku is chaotic, there's something in the race. My dad also managed to get from far back to the front drive. I think the top ten is possible. And yes, I'm annoyed because the situation is stupid because the car is good for more than last place."
Azerbaijan Grand Prix
Result: qualifying
1. Charles Leclerc (Monaco) – Ferrari 1:41.359 mins
2. Sergio Perez (Mexico) – Red Bull +0.282s
3. Max Verstappen (Netherlands) – Red Bull +0.347
4. Carlos Sainz Jr (Spain) – Ferrari +0.455
5. George Russell (Great Britain) – Mercedes +1.353
6. Pierre Gasly (France) – Alpha Tauri +1.486
7. Lewis Hamilton (Great Britain) – Mercedes +1.565
8. Yuki Tsunoda (Japan) – Alpha Tauri +1,697
9. Sebastian Vettel (Heppenheim) – Aston Martin +1.732
10. Fernando Alonso (Spain) – Alpine +1.814
11. Lando Norris (Great Britain) – McLaren 1:43.398
12. Daniel Ricciardo (Australia) – McLaren 1:43.574
13. Esteban Ocon (France) – Alpine 1:43.585
14. Zhou Guanyu (China) – Alfa Romeo 1:43.790
15. Valtteri Bottas (Finland) – Alfa Romeo 1:44.444
16. Kevin Magnussen (Denmark) – Haas 1:44.643
17. Alexander Albon (Thailand) – Williams 1:44.719
18. Nicholas Latifi (Canada) – Williams 1:45.367
19. Lance Stroll (Canada) – Aston Martin 1:45.371
20. Mick Schumacher (Gland/Switzerland) – Haas 1:45.775