Cars
Formula 1: Red Bull boss calls Ferrari weakness
With his second win of the season, Max Verstappen reduced the gap to world championship leader Charles Leclerc to 27 points in Imola. Motorsport chief advisor Helmut Marko exclusively on the Red Bull comeback.
Helmut Marko, to what extent was the double victory in Imola the turning point in the World Championship fight?
Helmut Marko: It was the necessary response to the outages in Bahrain and Australia. We knew we had the speed. In terms of numbers, we seemed big behind Ferrari, but we always knew we could close them. Everything worked at Imola and Ferrari makes mistakes under pressure.
Ferrari suffered from front tire grit in the sprint race. Charles Leclerc hit the car against the wall in the race and lost third place as a result.
I agree. He doesn't have a title yet. The pressure is greater there anyway – even more so at the home race. But it's very tight. Ferrari is strong and we have to keep working at full power. But of course we can now be more optimistic again. If we continue to ensure that Ferrari has to go to the limit, things won't always run smoothly for them either.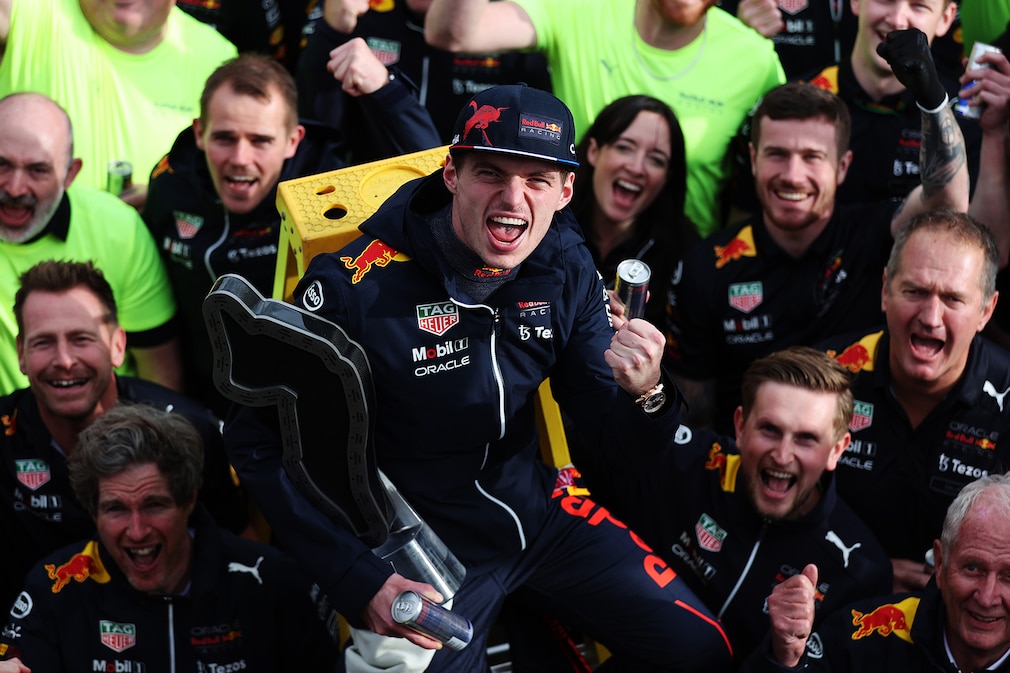 You celebrated your last double victory in 2016 with Verstappen and Daniel Ricciardo in Malaysia. Is Red Bull now back on the way to the old new power in Formula 1?
I wouldn't go as far as saying we're a force just yet. But last year we had the fastest man in Max, now Perez is also integrating better and better into the team and understands the car better. Then a one-two is the logical consequence at some point.
To what extent did Verstappen again show the world champion qualities in Imola that you missed in him in Australia?
Max drove a sovereign race with unbelievable security. He got the fastest lap, pole, victory in the sprint. He led from start to finish. I don't know if this combination ever existed. I don't want to say that he was restless before, but now the sovereignty is back.
Is that also due to the further developed car?
Naturally. If the balance is right, the tires don't grain. Then Max can get everything out of the car. But we still have room for improvement.
Formula 1 on TV
In 2022, Formula 1 will run on Sky. Last year, the broadcaster introduced a new TV channel especially for the premier class: Sky Formula 1. Here there is motorsport 24 hours a day. All practice sessions, all qualifying sessions, all races are always live and without commercial breaks. In addition, Sky also broadcasts the support races Formula 2, Formula 3 and the Porsche Supercup. Historical races and special programs are also on the programme.