Cars
Formula 1 – Red Bull dominance: Verstappen chases Schumi record
At least since the summer break, it can no longer be overlooked: Red Bull is currently driving in a league of its own in Formula 1. In Spa, world champion Max Verstappen even wins from 14th place on the grid, after his dominant home win in Zandvoort, he stomps back a deficit again last weekend in Monza (only seventh starting place after a penalty transfer) in no time at all and leaves Ferrari star Charles Leclerc none at the end Chance.
Quite a few in the paddock are already reminded of the dominance that Lewis Hamilton and Mercedes showed between 2014 and 2021. As a reminder: Hamilton won six world titles during this time, Mercedes even eight times the constructors' cup, including last season.
So it's no wonder that Red Bull team boss Christian Horner was asked after the obvious changing of the guard at the top of Formula 1 on Sunday in Monza, whether his team will now be able to do such a series? "I wish I could inflict that amount of pain on Toto[Wolff]over the next eight years," laughs Horner. The Brit and his counterpart in the Silver Arrows will no longer be best friends after the nerve-wracking World Cup battle in 2021.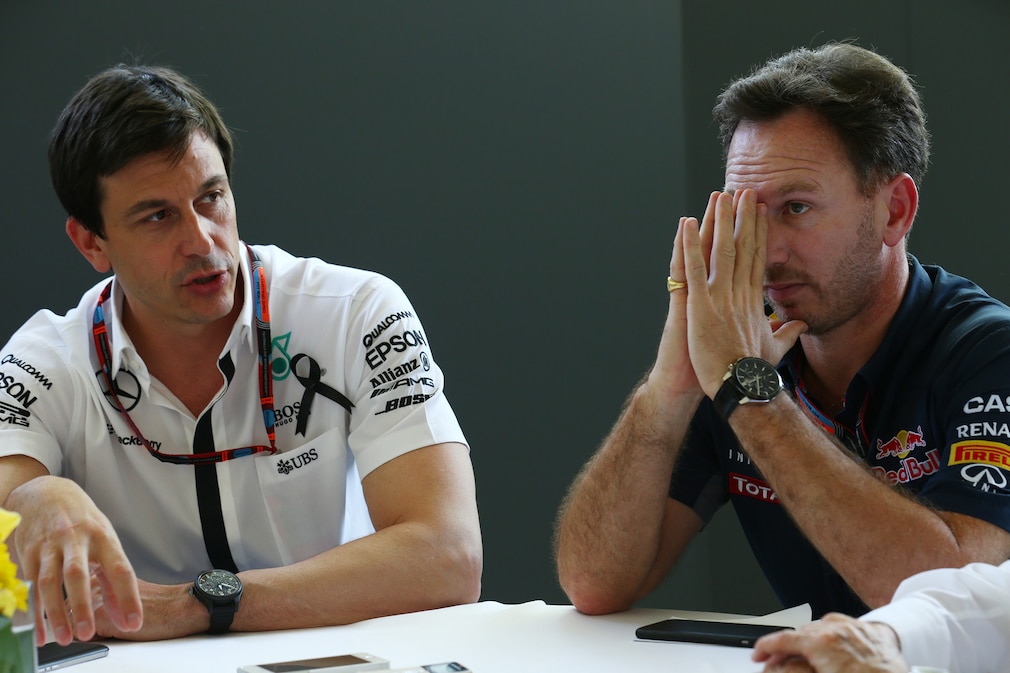 Nevertheless, Horner does not believe in a possible era of Red Bull dominance: "It is very unlikely. We just had a wonderful year and the team is currently performing at a very high level. But Ferrari is fast and Mercedes is also struggling just up again." The fact that Red Bull is a completely different force under the new regulations than before is proven, among other things, by the fact that it is the first ever Monza podium in the hybrid era for the Bulls.
Red Bull enables Verstappen to hunt a record

The other numbers also speak a clear language: Verstappen celebrates his fifth win in a row on Sunday and is slowly crawling up to Sebastian Vettel's record of nine triumphs in a row from 2013. Even more at risk: The all-time record for the most wins of the season by Vettel and Michael Schumacher, although significantly fewer races were driven in 2013 (Vettel; 19 GPs) and 2004 (Schumacher; 18 GPs) than in 2022.
"Max is now at eleven (victories; ed.) and there are still six races to go. 13 is the record and it would be nice if we could increase that to 14," says Red Bull's motorsport consultant Helmut Marko, aiming for the end of the season out. According to the Austrian, another thing is that "we've achieved first and second place in the World Cup for the first time, we haven't managed that yet."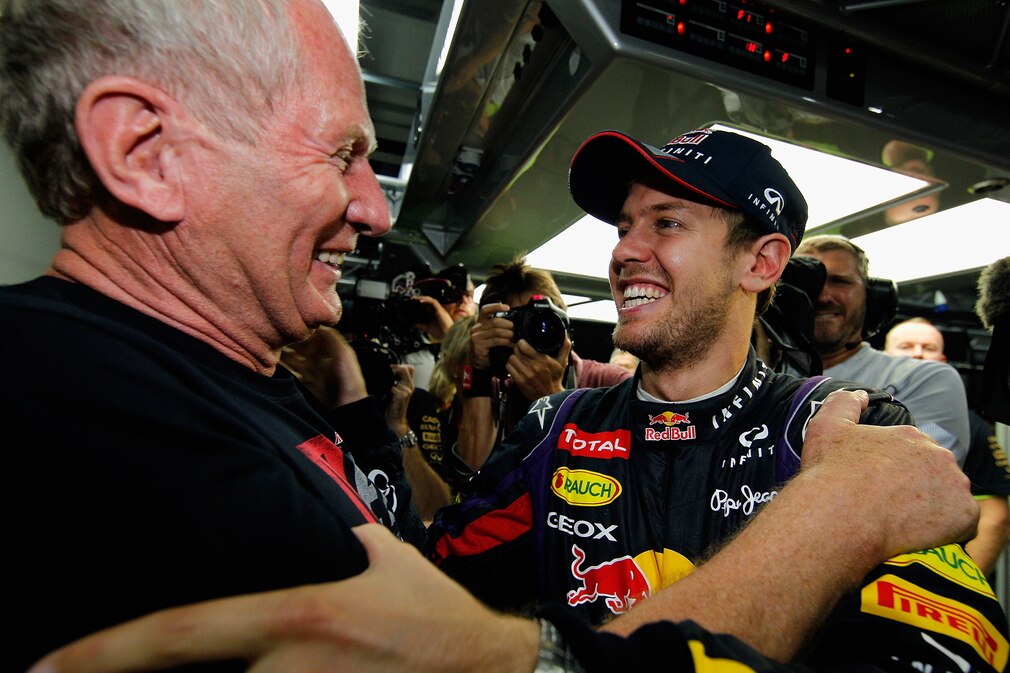 The cards are not bad for that either: Red Bull's second driver Sergio Perez is currently only nine points behind World Cup runner-up Leclerc. The Ferrari star, on the other hand, has to admit Red Bull's current superiority after the next defeat in Monza: "They are really good. Especially in the race and not letting the rear tires overheat. That means they are clearly ahead at the moment," says Leclerc.
Ferrari's misery can, however, be read off figures similar to those of Red Bull's flight. Unbelievable: With his eighth pole position of the season, Leclerc achieved the most poles by a Ferrari driver since Michael Schumacher in 2004. The problem: the Monegasque was unable to win all of the last six races from pole!
So it's no wonder that Verstappen can theoretically become world champion at the next Grand Prix in Singapore: If he gets 22 World Championship points more than Leclerc – and 13 or six more than the other pursuers Perez and George Russell – his second title is certain . "But I don't think it's happening there yet," explains Marko with a view to the next race and laughs: "Even though Singapore would of course be a good place to celebrate and certainly better than Suzuka."