Cars
Formula 1: Red Bull in form: Verstappen: "Not yet a full carrot"
Will the world champion pick up where he left off last season? Max Verstappen outclassed the competition on the last day of testing in Bahrain: he was seven tenths faster than Ferrari driver Charles Leclerc at the end of the test, Mick Schumacher reduced the gap to half a second later in the evening with his extra shift (more HERE) – albeit under different conditions .
One thing is certain: Red Bull is ready for the start of the season next weekend. After his test best time, Verstappen also lets it be understood that he has not yet taken it seriously. "At the moment nobody is giving a full carrot or is in qualifying mode," says the defending champion. According to reports, Verstappen even had quite a lot of fuel on board for his fastest lap on Saturday.
"Of course, the car is even better and more agile with less fuel, but that's the same for everyone. Our main focus today was more on the tires that we want to use next week (in the Grand Prix; ed.)," explains the Dutchman and draws a positive conclusion: "The car felt good and we got through our program as planned, which is of course always positive."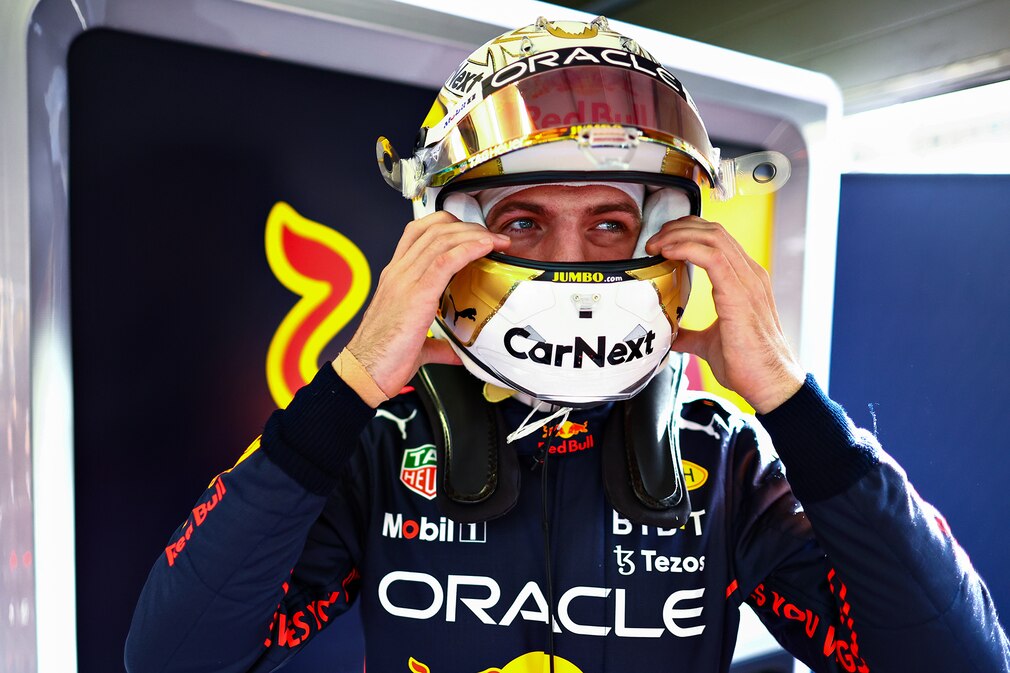 Most importantly for Verstappen: "The new parts that were on today worked well, of course you always hope for that. And since that was the case, I assume that we will keep them on the car." Red Bull rolled out a major sidepod upgrade on the final day of testing, with a step-by-step solution (read more HERE).
Best times for Sergio Perez in the morning and Verstappen in the afternoon not only underline the functionality of the new package, but also Red Bull's favorite status alongside the fast Ferrari. While Red Bull has apparently made another step forward, the higher temperatures in Bahrain and the bumpy track characteristics did not go as well for the other top teams from Mercedes and McLaren.
For Verstappen it is only a snapshot, but a positive one for Red Bull: "Compared to Barcelona (first test; ed.), there is also a lot on the track here, with the significantly hotter conditions, the rougher surface, and so on. But yes, we made the car faster for us and learned a lot about the car, and that's what you want at this stage of the season."
Formula 1 on TV
In 2022, Formula 1 will run on Sky. Last year, the broadcaster introduced a new TV channel especially for the premier class: Sky Formula 1. Here there is motorsport 24 hours a day. All practice sessions, all qualifying sessions, all races are always live and without commercial breaks. In addition, Sky also broadcasts the support races Formula 2, Formula 3 and the Porsche Supercup. Historical races and special programs are also on the programme.