Cars
Formula 1 – Riccardo on McLaren problems: "Like dancing"
He once disenchanted Sebastian Vettel at Red Bull and stood up to Max Verstappen. But at McLaren, Daniel Ricciardo is not up to speed. His best result in 2022: a sixth place at his home race in Australia. He is eleventh and 28 World Championship points behind his teammate Lando Norris (seventh place). Team boss Zak Brown has therefore already sharply criticized Ricciardo. Even in Monaco it's not going well: only 14th place in qualifying, while teammate Lando Norris is fifth. We interviewed the Australian on Thursday.
Mr. Ricciardo, when you think back to your Monaco win in 2018, how do you feel?
Daniel Ricciardo (32) shows his widest smile and paints it with his index fingers: I feel pure joy. When I got back to the motorhome, everyone cheered me. It was like winning the World Cup. A crazy reception. My parents and uncle were there too and all the love that was shown to me in those minutes was overwhelming. I remember it very well.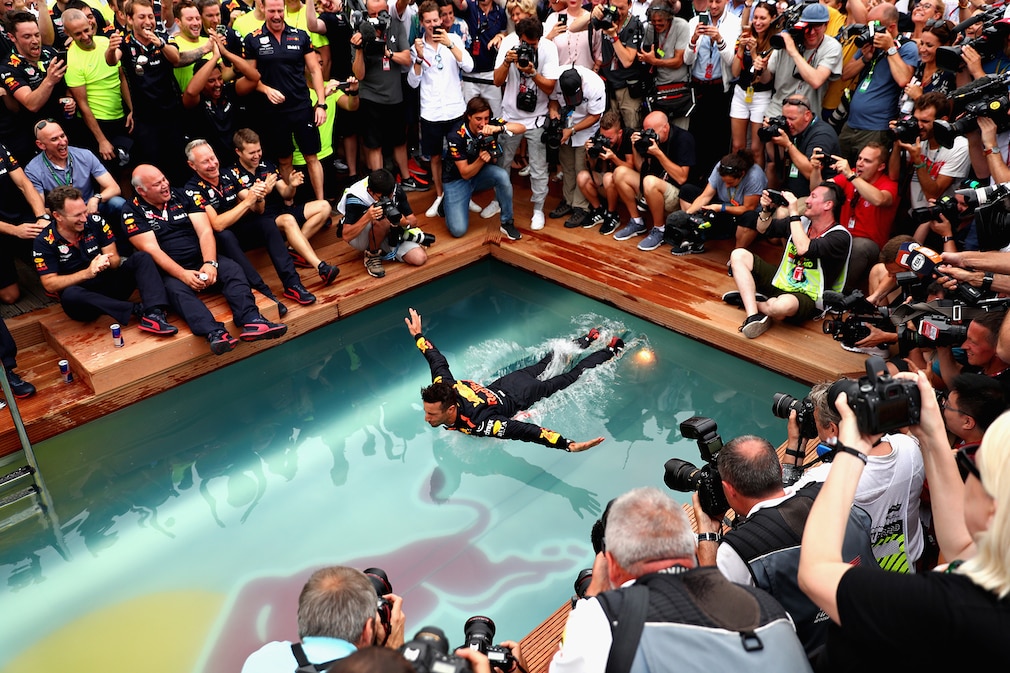 Also your dip in the swimming pool, which is now world famous?
Clear! It was quite spontaneous, I hadn't planned it. But I'm glad I did because now it's an iconic Formula 1 moment.
Was that your best race so far? They had problems with the drive towards the end and defended the lead despite 160 hp less.
It was definitely one of my best. I've done more than 200 races now. It's hard to pick one out. But it was really difficult mentally. When my race engineer told me about the problem, I wanted to close my eyes and cry. Because two years earlier I had lost the win due to an unfortunate pit stop. I thought there was a curse on me that I couldn't win this race. But I pushed the negative thoughts aside and made it.
How important are such experiences – just like the win in Monza 2021 – in difficult moments like the ones you are going through at the moment? You just can't get out of your McLaren what your teammate Lando Norris is capable of.
All the difficult days still seem okay when I can think back to such successes. It's amazing what a great result can do for you. I always knew I could do it, but it was important to actually get results like that. And in Monza 2021 I felt as strong as in Monaco 2018.
But when you know you've got what it takes, what's currently going wrong?
It feels more complicated than ever. I have never had such problems as in the last 18 months. Not even in other teams like HRT or Toro Rosso. Even if there was a bad race, consistency and speed were always there. That's hard for me to understand and I rarely have a black and white answer as to why I couldn't find the three tenths that weekend. The important thing: I have to make sure that I stay clear-headed and don't lose my confidence. Because that's what you need to drive at the limit. In any case, I am convinced that I am not too old or have lost my skills and my inner drive. The fire is still burning, otherwise I wouldn't be here anymore.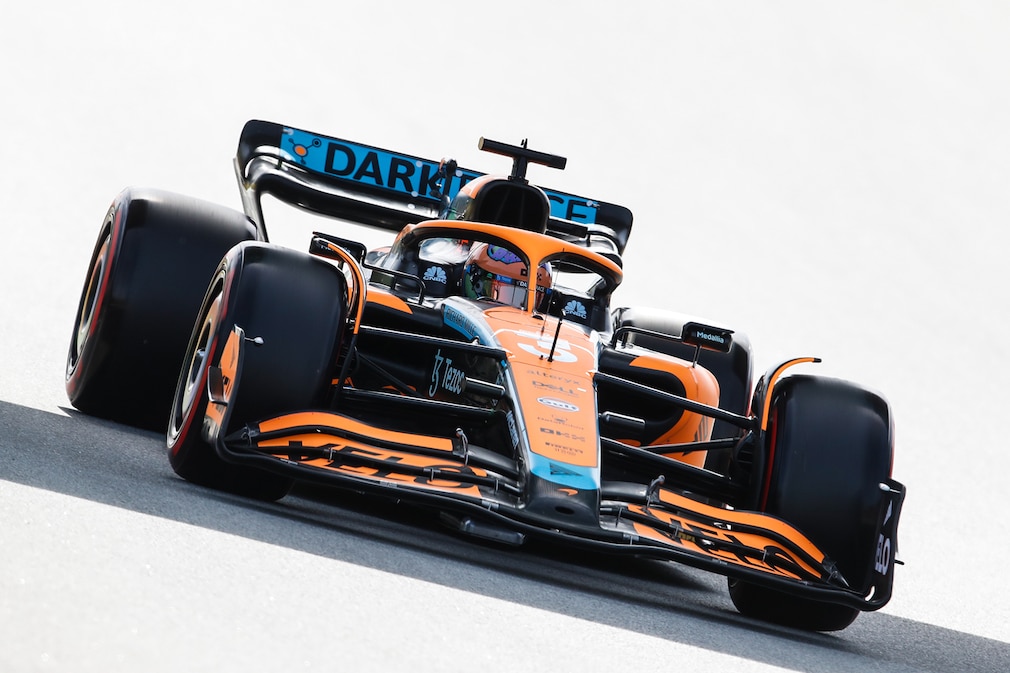 How would you describe your problems in the car?
As a racing driver you have to be one with your car. But especially last year I felt like I was always a step behind. The car reacts first, then I. In order to drive at the absolute limit, however, you have to anticipate the reactions of the car beforehand. This synchronization between me and the racing car didn't work. It's like in ballet or dancing: if the rhythm isn't right, no matter how beautiful the steps are…
We often heard that from Sebastian Vettel, for example when you made life so difficult for him at Red Bull in 2014. But why is it so difficult for top racers like you two to adapt their driving style to the new car?
I wish I knew! Look: we are all very stubborn. We think we are incredible and invulnerable. But maybe we do have one or the other weakness that sometimes comes to light. It's funny nonetheless. I've driven so many different race cars. A lot of people say a racer has to be fast with whatever they can get their hands on. I even agree! (laughs coyly). But maybe it's just that the speeds in Formula 1 are so high that everything has to be right so that you can achieve your perfect performance. And it would be naïve or ignorant to say that all you have to do is snap your fingers and you're done. But I don't want to say that it's over and I can't find a way to become one with this car.
Have you talked to Vettel about these problems?
Not in detail, but maybe I should do that. Like I said, we're all stubborn people and really just want to focus on ourselves, but maybe there's more to learn from others than we care to believe. Maybe I'll meet Seb in a pub (laughs).
How much does the pressure increase when you see quotes from your boss Zak Brown, who expected more from you and is openly saying so?
I think you can look at it from two perspectives. Of course I wish he would say nicer things about me. But you can also interpret it like this: McLaren's expectations of me are high – and that in turn is positive. The truth is yes; I haven't had a great ride this year. So it's normal for people to look at me critically. And I don't take that personally.
What can you do to keep staying positive? You are actually known for your sunny disposition.
In sport, mentality sometimes plays a bigger role than talent. It's about being able to ride freely without weight on your shoulders. Formula 1 is too fast for negative thoughts. And sometimes the simplest things are the most important: have fun, drive fast and just be awesome!

Formula 1 on TV
In 2022, Formula 1 will run on Sky. Last year, the broadcaster introduced a new TV channel especially for the premier class: Sky Formula 1. Here there is motorsport 24 hours a day. All practice sessions, all qualifying sessions, all races always live and without commercial breaks. In addition, Sky also broadcasts the support races Formula 2, Formula 3 and the Porsche Supercup. Historical races and special programs are also on the programme.