Cars
Formula 1 Ricciardo: Ex-Vettel-Schreck has to fight
Daniel Ricciardo (32) is currently more concerned than usual with his favorite animal. He symbolically wears the little honey badger, a fearless fighter before the Lord, on his helmet. "This little guy will fight with lions and tigers if he has to," says the Australian. The Australian now wants and needs to transfer these character traits to himself.
Because he is going through the biggest slump in his career, which has been so successful so far. That's why the chances before his home race on Sunday are not good. It would have to take a lot of luck and lots of honey badgers for Ricciardo to drive his McLaren-Mercedes across the finish line first on Sunday in the converted Albert Park in Melbourne (race start 8 a.m. German time).
Reason: The McLaren of the 22 generation is not yet competitive. In contrast to the Ferrari, McLaren's competitor for third place last year. While the red racer surprisingly leads the World Cup for many because the traditional Italian team has used the new rules optimally, the team of German team boss Andreas Seidl is still lagging behind. For many reasons: the Mercedes engine is no longer the best in its field, the chassis of the MCL36 also has a lot of room for improvement.
Alone: ​​Ricciardo's greatest enemy is in his own bed. A weakening McLaren is one thing – but the biggest problem is Ricciardo's young British teammate Lando Norris (21). In Ricciardo's McLaren debut year 2021, he was significantly faster than the Australian because he got along much better with the driving characteristics of the McLaren. Norris made it onto the podium four times, Ricciardo just once. But, and that speaks for the Australian fighter with the honey badger heart: In Monza, the bright man from Perth was at the top. The Australian, not the Brit, achieved the first McLaren victory since 2012.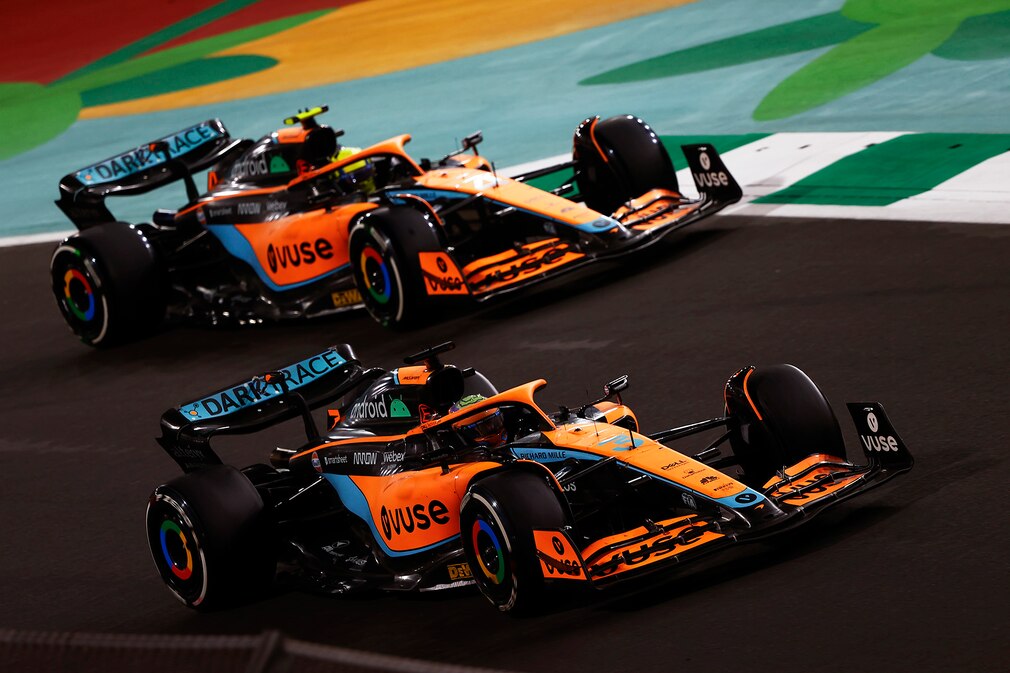 This season Ricciardo immediately wanted to build on the Monza success. But then Corona came. The Vettel shock from the joint Red Bull year 2014 could not take part in the last important test in Bahrain and was therefore not a real challenge and help for Norris. "So the first race was physically one of the most strenuous for me," he admits – but also combines that with optimism. "Now it can only get better." His team boss Andreas Seidl also emphasized to F1 insiders: "Our problem is the car, not the drivers."
That's why Ricciardo has no illusions about his home race: "We have to realize that it's not about finding three or four tenths. We need more than a second if we want to fight for victories. It won't happen overnight." But there's no such thing as giving up. "It wouldn't surprise me if we managed to win another race this year," he says, as combative as his favorite animal. It goes without saying that he sees himself at the top of the podium again, just like in Monza. And not the young rivals in their own racing team.
Unusually, even the competitors keep their fingers crossed for him. His ex-Red Bull boss Helmut Marko to F1 insider: "Daniel still seems to be having a hard time at McLaren. But writing him off would be a mistake. We know what he can do. Not only because he looked strong against Vettel in 2014 – but because nobody else drove at eye level with Max Verstappen. And it wasn't that long ago. I wish him success."
Marko grins: "It's enough if he finishes third behind our two drivers."

Formula 1 on TV
In 2022, Formula 1 will run on Sky. Last year, the broadcaster introduced a new TV channel especially for the premier class: Sky Formula 1. Here there is motorsport 24 hours a day. All practice sessions, all qualifying sessions, all races are always live and without commercial breaks. In addition, Sky also broadcasts the support races Formula 2, Formula 3 and the Porsche Supercup. Historical races and special programs are also on the programme.