Cars
Formula 1: Russell back in front, Hamilton dissatisfied with Mercedes
Formula 1 record world champion Lewis Hamilton really had fun outside of the car in Miami: at the US spectacle of the premier class, he posed for souvenir photos together with other sports greats such as Michael Jordan, Tom Brady and David Beckham and was celebrated by the fans. On the track, on the other hand, the Brit only feels like laughing on Saturday: In qualifying, he finishes sixth well ahead of teammate George Russell (twelfth place) and is 3:2 in the qualifying duel.
The Sunday in the generational duel at Mercedes goes to his compatriot, who is 13 years his junior, for the fourth time in the fifth race of the 2022 season. "We left George out for a long time and bet on a safety car for him. That paid off," sports director Toto Wolff reveals Mercedes' strategy. The only problem: "It went against Lewis, that didn't play into his hands," explains the Viennese.
Because while Hamilton stays on the track on old hard tires in the safety car phase after the accident between Lando Norris and Pierre Gasly, Russell can put on fresh mediums and thus overtake his stable mate after the restart. "George had a window because nobody was behind him, so he came in. With Lewis it was more like 50:50 and in the end it didn't work out for him, like it's done a number of times this year," says Wolff.
But Hamilton only half subscribes to this theory of bad luck. The record world champion is more annoyed that his racing team lets him decide on the strategy in this phase that is decisive for the race: "In a situation like this, I have no idea what's going on on the track. I don't have all the information at all to be able to make this call," says the Briton.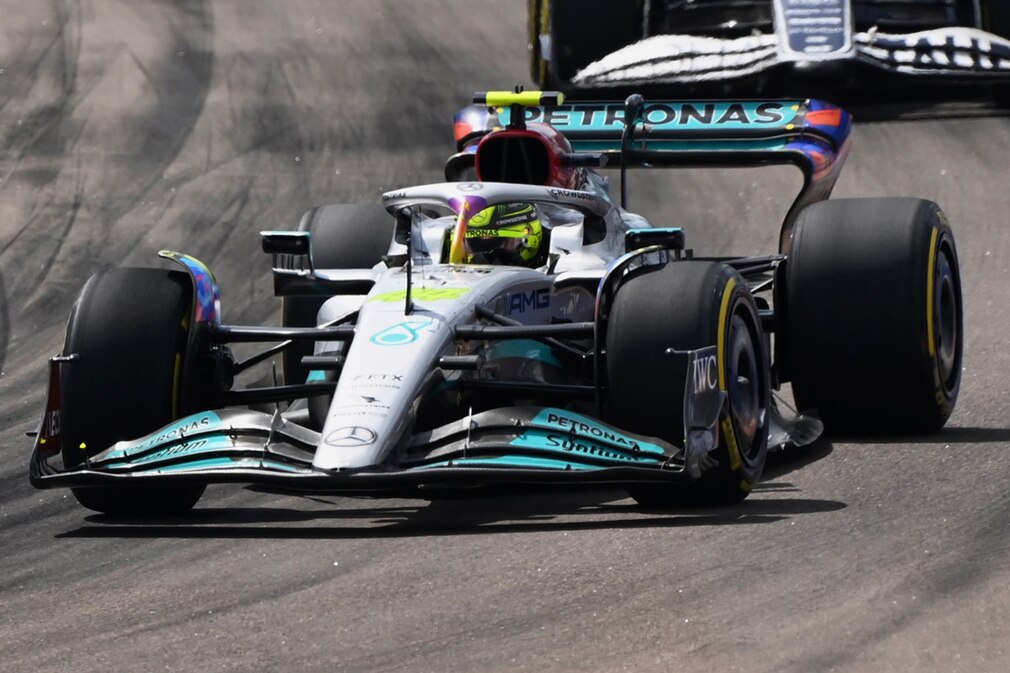 Hamilton feels left alone: ​​"It has to be the pit crew's job, because they have the overview. I told them that, too. In such a case, I have to be able to rely on my people." Hamilton continues: "I don't know exactly what happened there – just that it certainly didn't help us today." Due to the confusion of strategy, the Silver Arrows battled it out for fifth place in the final rounds.
According to his own statement, the fact that his pilots put up a tough but fair duel doesn't make team boss Wolff sweat: "I'm very happy with both of them, how they treat each other and how respectful they are. Even in a situation like today, where they race against each other. I think that's how teammates should race against each other, so that's okay with us."
The silver arrow duel is even artificially prolonged: Because Russell leaves the track when he first tries to overtake, he has to let Hamilton pass again in the meantime. "I was clearly off the track, so I had to do everything again. But it was fun and there's a good respect between us," says Russell.
So the Silver Arrows didn't fight each other on a knife edge: "It's normal to leave a little more space than usual in a duel like this. But Lewis was just unlucky today. To be honest, you can't do much on hard tires that are twenty laps old do," Russell verbally jumps to his teammate's side, not for the first time.
Despite the tactical annoyance, Hamilton at least publicly returns the pats: "For me, the safety car was unfortunate and I'm still waiting for fate to turn around. But George also did a great job today, especially too Start of the race on the hard tyres," explains the seven-time champion and presents himself as a team player: "For us as a team, those were good points."
Ex-team-mate Jenson Button sees the pressure on Hamilton growing just as much as his gap to Russell in the World Cup, which is now 23 points. It is no surprise for Button that the youngster is doing so well at Mercedes: "George can be much more relaxed than Lewis because he has not won practically everything there is to win since 2014. For him it is always in the Mercedes another upgrade compared to the last few years (at Williams; ed.)" believes the 2009 world champion.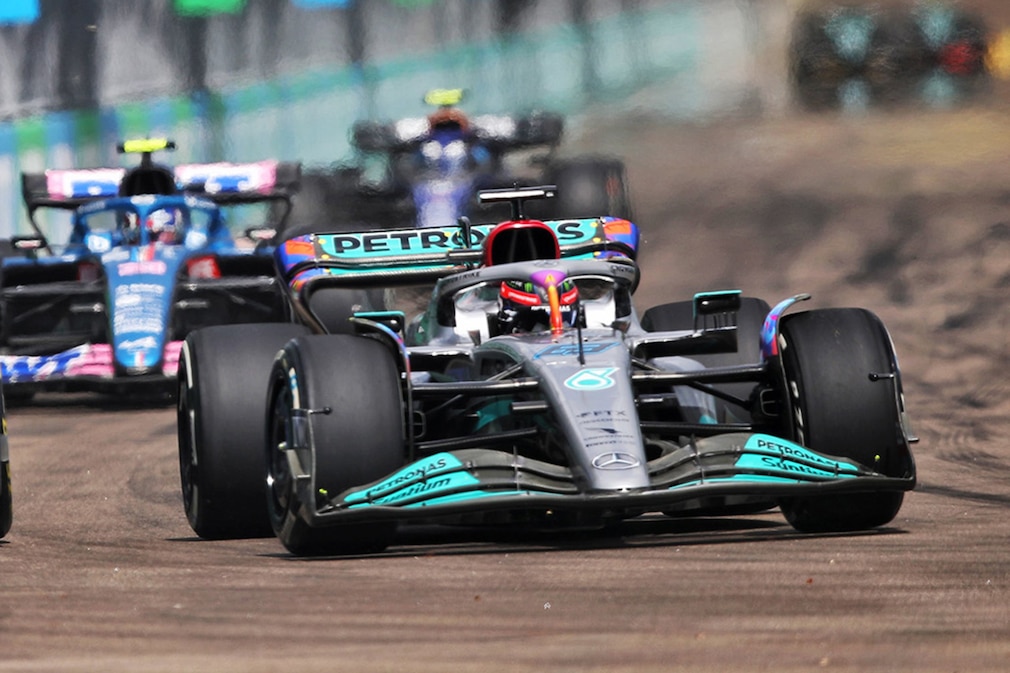 Russell also gets a big compliment from his team boss: "George is already well integrated here. It almost feels like he's always been here," praises Toto Wolff. Alone: ​​Mercedes' still big problems, especially with the bouncing, does not dissolve the strong debut of the newcomer into thin air.
Wolff once again has to defend his team's performance after the Miami GP: "We're only third party, we were a bit in no man's land again and still haven't found the antidote for our problems," he doesn't beat around the bush for long . "We've been flying in the fog since the beginning. It's clear that the car has potential and that it's fast, we could see that here on Friday. But we don't know how we can develop it."
The Viennese adds: "Here we have collected a lot of data again, which we now have to carefully dissect with a scalpel. It's painful." Mainly because Mercedes' data still doesn't always match the reality on the track. "We've never had a situation like this in all these years, where the data on the screen doesn't correlate with what the drivers out there are feeling. That doesn't make this whole process any easier, of course."

Formula 1 on TV
In 2022, Formula 1 will run on Sky. Last year, the broadcaster introduced a new TV channel especially for the premier class: Sky Formula 1. Here there is motorsport 24 hours a day. All practice sessions, all qualifying sessions, all races are always live and without commercial breaks. In addition, Sky also broadcasts the support races Formula 2, Formula 3 and the Porsche Supercup. The program also includes historic races and special programs.