Cars
Formula 1: Schumacher almost clears Alonso
Another solid race for Mick Schumacher (22)! In his 20th Formula 1 race, the Haas driver will see the checkered flag like 17 times before. In 16th place he benefits from the punctures on the Williams cars driven by George Russell and Nicholas Latifi.
But even before that, Michael Schumacher's son can follow Latifi in the Williams and Antonio Giovinazzi in the Alfa Romeo. That was exactly the goal.
"We can be satisfied with what we have achieved today," says Mick. "We have implemented the strategy (one stop; d. Ed.) That we have chosen well. The start was decent and we caught Latifi. "Later, the Williams driver can fight his way past Schumacher again, but Haas is heading in the right direction.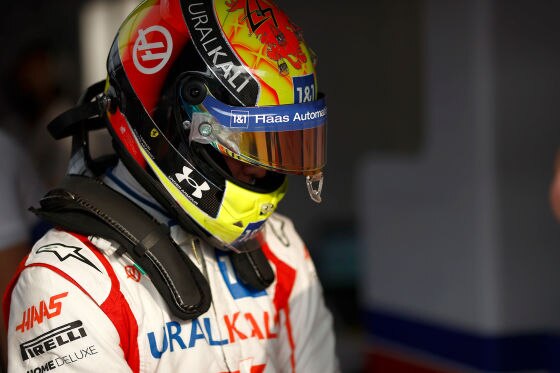 Schumi junior: "The car's performance was there and we were exactly in the right window. We were very close to the Alfas, which we expected, but not from the beginning of the year. It's because of our teamwork that we understand the car so well. We're still trying to find new things, find new ways to improve. "
In the end, Schumacher almost got in the way of podium comebacker Fernando Alonso (Alpine). Shortly before the end, the German comes off the track and shoots across the piste back onto the ideal line. But then Alonso is just arriving from behind.
Mick: "At first I thought it would be a Williams and thus a fight for positions. But I had enough to do with keeping the car under control anyway. "No problem: Alonso can swerve out of the way in time.
Team boss Günther Steiner is also satisfied. "The race today was one of our better ones this year, if not the best. Both drivers did a good job – Mick battled the Williams and Alfa Romeos, which is unexpected. We didn't get past them, but at least we were there, and that was good to see for the whole team. "
Schumacher's team-mate Nikita Mazepin ended up in 18th place, one lap behind. Steiner: "He kept up, considering that he only drove 15 laps in the car before he started the race and the car never drove with a full tank. Since the other Williams stopped earlier and followed a different strategy, it got a little difficult and he fell behind. "
Formula 1 on TV
Formula 1 will run at Sky in 2021. The station is setting up its own TV station for the new era: Sky Formula 1. Here there is motorsport 24 hours a day. All training sessions, all qualifying sessions, all races always live and without commercial breaks. Sky also broadcasts the Formula 2, Formula 3 and Porsche Supercup races. The program also includes historical races and special programs. You can find more information here